When it comes time to sell your car, either because of an upgrade or a life change, then there are two primary options: trading it in at a dealer or selling it privately. If you trade a car in, you will receive less than the value of the vehicle. This is because the dealership is buying your car to then turn around and sell it to someone else. So they usually won't buy your vehicle at resale value because they won't make much money when it comes to reselling it themselves. While the trade-in value is negotiable, don't expect to get the best trade-in value from a dealership.
If you own a car, at some point in time you'll likely want to replace it. When that happens, you've got a few options. You can:
Donate your car to a charity
Gift your vehicle to a family member or friend
Sell your car privately
Trade your car in for a new model
Selling a car privately can often put more money in your pocket and also means that you can inform the new owner of any modifications or quirks the vehicle may have. A private sale is also a good option for people whose cars are not accepted as a trade-in at the dealership where they are buying their new car. Many classic car enthusiasts and car tuning enthusiasts sell their cars privately, so chances are that someone looking for a classic or used car are not going to look at dealerships.
Since potential car buyers will negotiate based on perceived negative aspects, you should address those issues before the buyers are able to notice them. There are several ways you can have the best success in selling your car.
Part 1 of 7: Preparing the car to be sold
You can increase the chances of getting a good price for your vehicle when selling it by cleaning it up, picking the best time of the year to sell it, and having all of your paperwork ready before you even place the first ad. Here are some of the steps you should take before selling a used car privately.
Step 1: Decide when to sell your car. You want to prep the car to be sold shortly before it is actually sold, so start out by figuring out the best time to sell your vehicle.
Sports cars should be sold in the spring and summer.
Family cars, sedans, wagons, AWD vehicles, SUVs, etc., can all be sold at any time of the year.
The only cars that are better to sell in the fall and winter are those that have four-wheel drive and "beater" cars (old, rusty cars that are usually only driven in the winter).
Step 2: Gather your records. Once the car is fresh and clean, then it is time to get the paperwork in order.
You should already have the title (if not then contact the DMV) and any maintenance and warranty information.
Tip: It is important to keep records of any maintenance, as regular preventative maintenance is a solid indicator of a good car. Warranty information is only important if the warranty is still valid. If the warranty is not valid, be sure to get as-is documentation stating that the car was sold in its current state to a new owner. Here are a few more good pieces of paper to have:
You should also write up a bill of sale, which outlines the terms and conditions that the buyer and seller have agreed upon. It also acts as a record of the transaction.
In addition, draw up a release of liability form. Similar to any other liability paperwork, this exists to protect you in the event that the new owner injures themselves or crashes in the car you sold them.
Part 2 of 7: Perform the recommended maintenance
When you advertise your car for sale, a description referring to up-to-date maintenance will increase the number of responses you receive. As well, if your car's maintenance is completed, potential buyers can't use that aspect to negotiate a lower selling price.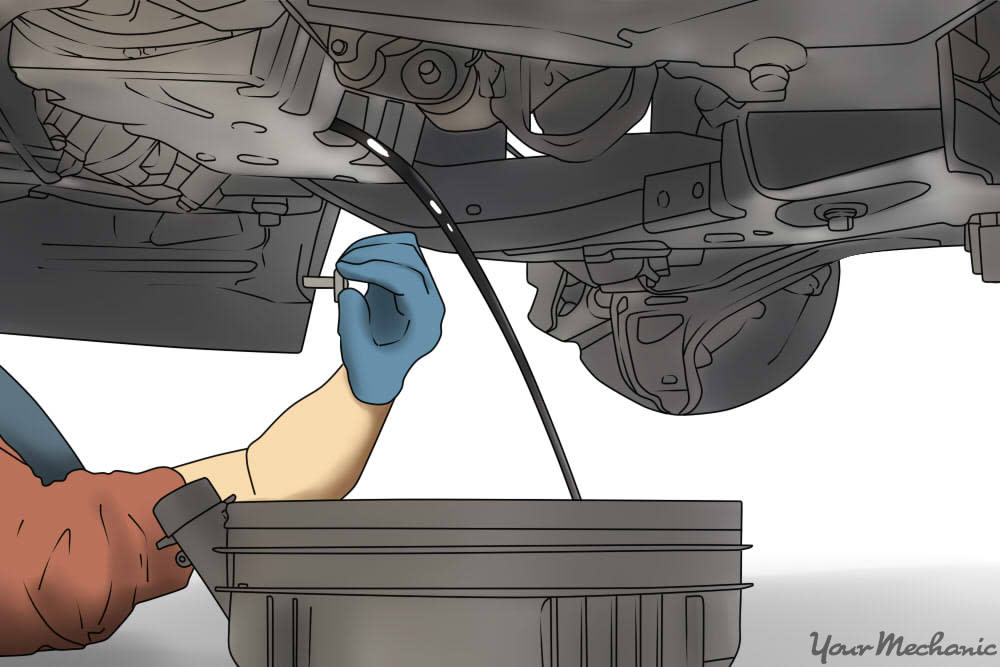 Step 1: Change the oil. Change the engine oil just prior to listing the car for sale.
Change the engine oil and filter so potential buyers will see clean oil in the engine if they check the dipstick.
Keep a receipt of the oil change to prove maintenance was just completed.
Change the engine oil even if it isn't due for a few thousand miles.
Step 2: Flush the engine coolant. Clean engine coolant or antifreeze will show that you've cared for your vehicle while you owned it.
Change the coolant especially if the car is more than three years old.
Most engine coolant has a replacement interval of 5 years but can appear dirty much sooner than that.
Step 3: Change the brake fluid. While DOT3 brake fluid doesn't require replacement unless the brake fluid system has been serviced or repaired, the fluid can appear dark.
Most other brake fluids have a 2-year interval for replacement.
Fresh, clean brake fluid looks honey-colored and also gives the appearance that you've cared for your vehicle.
Step 4: Change the automatic transmission fluid if required. Automatic transmission fluid looks cherry red when it is new.
If your transmission fluid looks brown or dark, change it to avoid negotiations based on poor maintenance perceptions.
Step 5: Change the power steering fluid. If your vehicle has hydraulic power steering, change the fluid if it appears brown or black.
Most vehicles use red fluid for the power steering system.
Note: If your vehicle has electronic power steering, there is no maintenance required.
Part 3 of 7: Fix cosmetic issues
Exterior flaws may demand that you advertise your vehicle for less, or can even cause buyers to lose interest when they view your car. Repair visible problems, whether mechanical or purely cosmetic.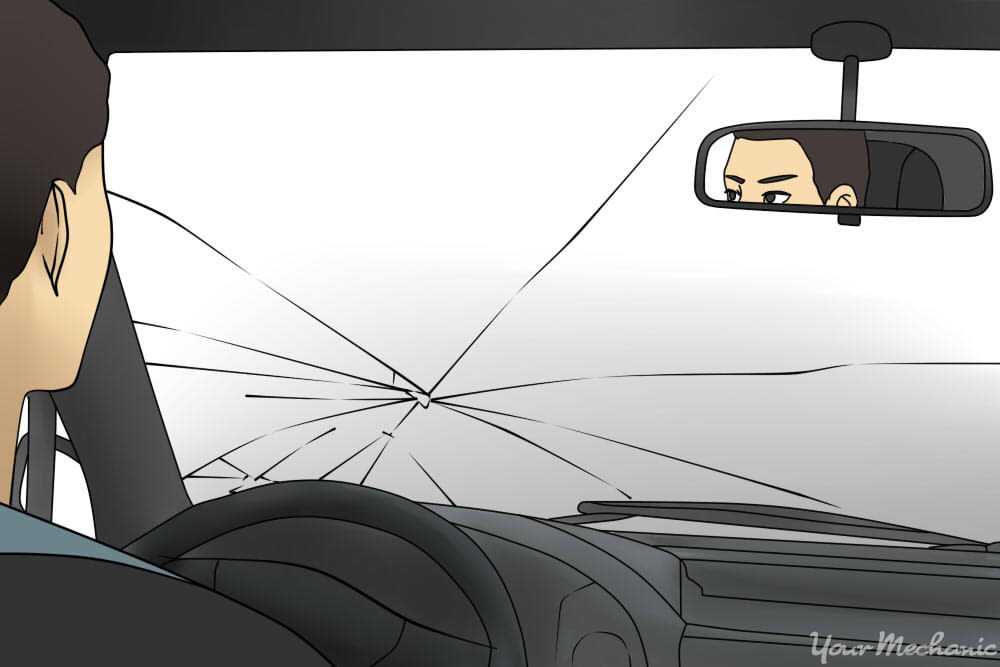 Step 1: Repair stone chips and cracks in your windshield. Many insurance policies cover glass chips at no charge.
Your insurance deductible will apply for a crack that requires the windshield be replaced.
Glass repairs often take less than an hour while windshield replacements take a few hours to complete.
Check with your insurance agent to determine your eligibility for free glass repairs.
Step 2: Replace your tires. Replace tires with less than 2/32 of an inch of tread remaining.
Measure your tread by inserting a penny upside down between tread blocks.
If Lincoln's head is partially covered at all, your tires are alright to sell your car.
If the top of Lincoln's head is exposed, you should replace your tires to avoid having to reduce your selling price.
You can get used tires from an auto recycler for less than half the price of new if you want to save money installing tires.
Step 3: Fill paint chips with touch-up paint. Properly repair paint chips to minimize their appearance to potential buyers.
Use an exact color match to prevent paint chip repairs from standing out to buyers.
Step 4: Get minor dents repaired. Painless dent removal is quick and relatively cost-effective, and greatly increases your car's perceived value.
If a dent is small you can first try to repair it yourself.
Part 4 of 7: Have a state safety inspection completed
If your car's state safety inspection is completed, you can charge a higher price than a car that hasn't been inspected.
Step 1: Bring your car to a state safety inspection station for an inspection. Find local stations near you on your state's DMV website.
The mechanic will complete an inspection of your car's safety components to ensure it is safe to operate on the roads.
Step 2: Repair broken components. If there are items that fail the inspection, have them repaired so you can charge the premium price for your car.
Step 3: Choose to sell "as is". If your car repairs are more expensive than you want to pay, you can sell your car "as is" and include a list of repairs required to be certified.
Note: A buyer will be more likely to pay a higher price for a vehicle with a failed inspection than one that hasn't been inspected at all because they are aware of the repairs required.
Part 5 of 7: Detail your car
Making your car look as good as new will help you get the most money from selling it. Focus especially on the exterior appearance as its pictures and outward appeal will be the main factor in getting interested people to come look at your car.
Small details can add a lot of value to the vehicle, so here is a small checklist of things to do prior to selling:
Step 1: Clean the car thoroughly, inside and out. Vacuum out the inside, making sure to get between the seats and in the seat cushions.
The floor mats and any removable interior pieces should be washed. Everything in the car should be taken out, so it appears to be almost a new car. Wash the car's exterior in a carwash, and make sure there is not a lot of dirt and grease on the underside.
Wax the outside of the vehicle to make the paint look new and fresh. A shiny car looks well taken care of.
Step 2: Wash your car thoroughly. Wash the dirt, bugs, and sap from your car's paint to show that the car has been cared for.
Wash the wheels, removing all the brake dust and grime buildup from the face of the wheel.
Apply tire shine to the tires, restoring the deep black look of the rubber.
Clean the windows inside and out so potential buyers have a clear view on a test drive.
Polish the chrome and aluminum accents on your car's trim.
Step 3: Clean the interior. Remove all your personal belongings from the car and clean the upholstery.
Vacuum the carpets and the floor mats, and vacuum the seats as well if you have fabric seats.
If there are mud or salt stains on the carpets, shampoo the carpets with an automotive carpet cleaner.
Wipe down the plastic and vinyl with a damp microfiber cloth to remove dust and streaks.
Wipe leather seats with a damp microfiber cloth.
If the leather appears dry and cracking, apply a leather conditioner to the seats.
Part 6 of 7: Advertise your car properly in the right areas
Once you have properly prepared the car, had it inspected by an expert mechanic, determined when you want to sell it, and prepared all of the paperwork and forms you need, it is time to advertise and sell your vehicle. Before advertising, determine the price you want for your car. Also make sure to take good photos, which will help entice interested parties.
Step 1: Determine the right market for your vehicle. From Craigslist to web forums to a simple sign in your car's window, you have a multitude of options to sell your car with. Some popular online sites include Craigslist, eBay Motors, Cars.com, TrueCar, and Carlypso, among other sites.
If you drive a regular passenger vehicle, advertise it in common media streams such as Craigslist and AutoTrader.
If you drive a classic or vintage car, advertise it for sale on a classic car site such as ClassicCars.com or in their print edition, or in the classified section at Hemmings.com in addition to the other choices.
If you drive a high-end sports car or luxury car, advertise it in premium publications such as DuPont Registry.
Step 2: Be very specific. Indicate every option that makes your vehicle stand out from the others in that category.
If you have a highly sought after option such as an exclusive trim package or a high-powered engine, make sure it is detailed in your ad.
Indicate the exact mileage your vehicle has on its odometer.
Be as specific as possible explaining the trim level you vehicle has.
Step 3: List the repairs. Indicate any recent repairs or work that will add or reinforce the value your vehicle has.
If you've added accessories, replaced the tires, or recently had a tune-up performed, make sure you say so in the ad.
Step 4: Is the price right? Finding a good price for your car is something many private car sellers struggle with, and the perfect price for you depends on your personal situation.
For instance, if you're selling your car because you need the money relatively quickly and it's just in fair shape, it would be wise to price your car much lower than its rated value.
On the other hand, if your car is in stellar condition and you don't mind waiting a bit, try pricing your car a bit higher than its value and see what response it gets.
Consult with a few reliable sites to determine the fair market value of a vehicle, including Kelley Blue Book, Edmunds.com, and AutoTrader.com.
Tip: Keep in mind that when selling privately, haggling between the buyer and the seller is to be expected. You may want to price your vehicle high in order to have room to haggle and bring the price down to what you would actually like to receive.
Step 5: Add clear photos. Upload clear exterior and interior pictures of your own vehicle.
Resist the urge to use a stock photo of your car as buyers want to see the actual condition of the car they are looking at in the ad.
Park your car in an empty parking lot or on a quiet street to take the photos, making sure there aren't distracting images in the background.
Set the main photo as a clear shot of the exterior.
Step 6: Include your contact information. Include a phone number and email address. Use your cell phone number instead of a home number if possible.
Tip: Be available for several hours and days after you post the ad to respond to potential buyers.
Step 7: Respond promptly to inquiries about your car. Clarify any details you need and offer to meet to show the potential buyer the car.
If you are selling a passenger vehicle, not a specialty, luxury, or classic car, you're likely to get the best offers within the first 1-2 day of listing the ad.
If you are selling a high-end or specialty vehicle, it may take several weeks until a potential buyer responds to your ad.
Part 7 of 7: Finalizing the sale
Each state has a different set of laws regarding finalizing the private sale of a car. Therefore, the paperwork required to transfer ownership of your vehicle to your buyer will vary.
Step 1: Transfer the vehicle. In preparation to finalize the sale, you might need to gather up any repair and maintenance receipts, blocking out any personal details that could potentially lead to identity theft.
In addition the paperwork you provided your buyer, your state may also require you to file transfer paperwork, which will officially ask you to:
Sign over the title and complete the bill of sale.
Submit the necessary forms to your local DMV.
Fill out the Release of Liability form.
Provide any warranty documents and maintenance records.
Step 2: Verify payment. When it comes time to hand over the keys, make sure the payment is verified before meeting the buyer.
Be sure that any checks have cleared and your bank has accepted whatever form of payment that was used.
Step 3: Final considerations. Once this is verified, you can hand over the keys to your new buyer.
Finally, remove your license plate from the car, cancel your insurance, and have a ride home at the ready! It should be noted that while some states do not require you to remove the license plate from your vehicle after your sale is complete, it's best to do so as a precaution.
Whether you are selling a vehicle only a year or two old or a vehicle that has been around for a couple of decades, you can expect good results if you follow these practices. If there are vehicle repairs that need to be completed prior to selling your vehicle or you'd like to have a mechanic inspect your car's condition prior to selling, have a trusted mechanic, like one from YourMechanic, do it for you.
---
The statements expressed above are only for informational purposes and should be independently verified. Please see our
terms of service
for more details