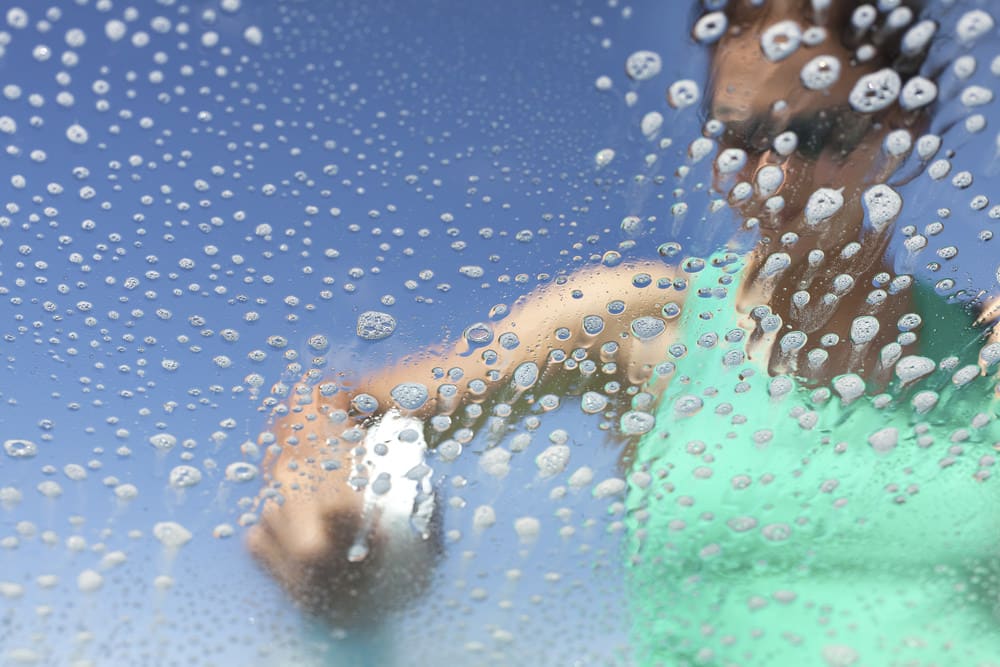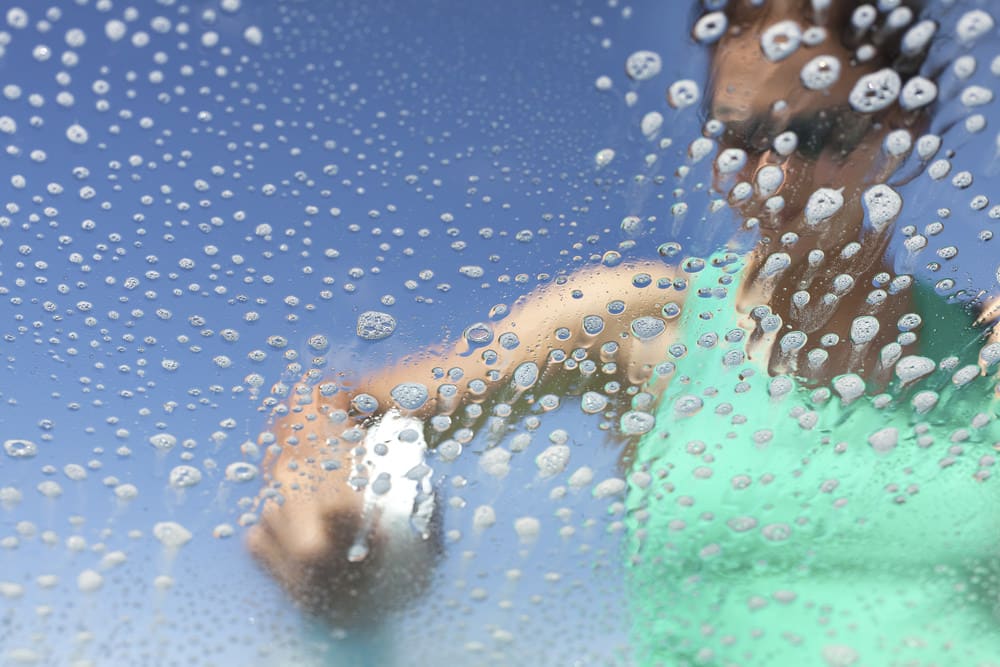 Having a clean windshield and windows is much more than just the appearance of a clean, well-kept car. It decreases driver fatigue and improves visibility, meaning safer driving. Cleaning your car windows sounds like an easy job but often you're left with a messy, streaky finish that is more distracting and harder to see through than before. If you use the right products and the right technique, you'll be left with crystal clear windows.
How to clean the inside glass
Spray the glass cleaner onto the cloth. If you spray your glass cleaner directly onto the glass, only roughly half of it actually hits the window. A portion always settles onto the car's interior components, making more work to clean up. Not only does it waste glass cleaner, but the chemicals in many glass cleaners can damage or stain plastic parts inside your car. Instead, spray your glass cleaner onto your cloth and wipe the window.

Use a microfiber cloth. Microfiber is soft to the touch but has excellent properties to scrub away any dirt while absorbing the glass cleaner. It is better than newspaper which leaves ink residue all over your hands and car interior, and better than paper towels that shred easily, meaning you use more of them.

Wipe in every direction. The best way to get your glass cleaner than ever is to wipe the glass in an up-and-down motion, then in a side-to-side motion. This method leaves fewer streaks than wiping in circles.
How to clean the outside windows
Wash your car before cleaning the windows. This way, you will remove as much of the bugs and dirt as possible before getting your cleaning cloth very dirty. Whether you wash your car by hand or take it through a car wash, it will make your job of cleaning windows easier.

Spray the windows with glass cleaner. Unlike the interior, spraying the window directly will help dissolve stuck-on bugs and dirt to make your wiping job easy. Ensure an even mist over the surface. If you are cleaning the front or back windshield, do it in sections so the glass cleaner doesn't dry before you get to it.

Use a microfiber cloth. Microfiber cloths will remove bugs and dirt from the outside of your windows and leave a clean, streak-free finish. Make sure to use a separate microfiber cloth than the one for the inside of your windows.

Wipe in a vertical, then horizontal pattern. To prevent streaks, wipe first in an up-and-down motion, then a side-to-side motion, just like the inside windows. The difference with the outside windows is you may have to use more pressure to scrub away the bugs and dirt that are stuck to the glass.
Always clean your windows in the shade or in cooler temperatures so your cleaner doesn't dry before you can wipe it off.
---
The statements expressed above are only for informational purposes and should be independently verified. Please see our
terms of service
for more details