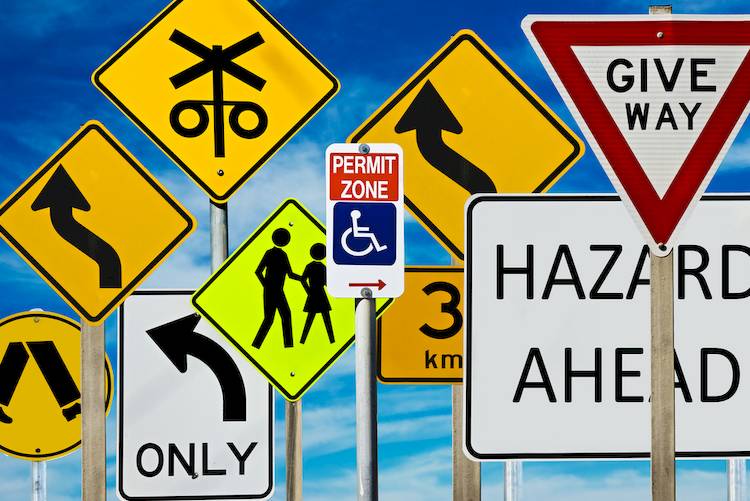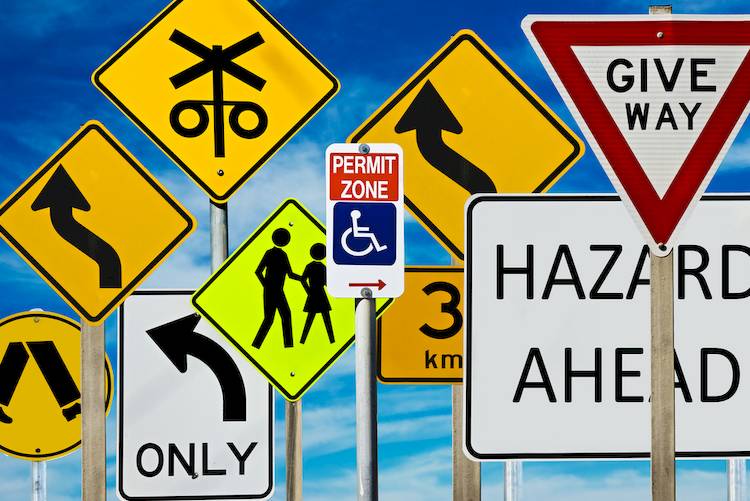 If you love beautiful coastal views and gorgeous mountain vistas, Virginia is definitely the state for you. Of course, if you're going to visit or live in this gorgeous state, you'll need to be familiar with the rules of the road for Virginia drivers.
General safety rules in Virginia
In Virginia, all drivers and passengers in the front seat of any vehicle must wear seat-belts whenever the vehicle is in motion with one exception. If a licensed physician gives a patient a waiver stating that wearing a seatbelt is not feasible due to a medical or physical condition, that person will not be required to wear one. They will, however, carry the waiver with them whenever they are in a moving vehicle.

Children under the age of eight must be secured in a proper child seat or booster seat when traveling in vehicles manufactured after January 1, 1968. If the vehicle does not have a back seat, a rear-facing child seat may be installed in the front passenger seat for infants and toddlers small and light enough to ride in this style of child seat. A waiver may be granted by a physician to give an exception to these rules, depending on the child's size and any medical or physical conditions.

In Virginia, drivers approaching school buses with flashing red lights from any direction must stop and wait for the bus driver to turn off the lights and continue moving. The only exception to this rule is if you are traveling in the opposite direction on a divided highway.

Drivers must never follow emergency vehicles within 500 feet. If an emergency vehicle has its lights on, you must always yield to it. If it is approaching from behind, either move over one or more lanes to the right or pull off of the road to let it pass.

Always yield to pedestrians on sidewalks when entering a roadway from a private drive, parking lot, or alley. Pedestrians in crosswalks always have the right of way, and you must yield to pedestrians at unmarked intersections, as well.

In Virginia, bicyclists have the same rights as motorists and must follow the same rules of the road, whether or not there is a bicycle lane available. Motorists should be aware of shared lanes and should reduce speed and pass with caution, giving the bicyclist three to five feet of clearance.

When you see red flashing traffic lights at an intersection, come to a complete stop and yield to approaching traffic before continuing. If you see yellow flashing traffic lights, proceed with caution.

If you encounter out of service traffic lights due to a power outage or any other malfunction, you must come to a full stop and treat the intersection as if it were a four-way stop.

All Virginia motorcyclists must wear DOT approved helmets whenever operating or riding as a passenger on a motorcycle. To ride a motorcycle in Virginia, you will need to obtain a motorcycle classification on your Virginia driver's license, which will involve a road test on the type of motorcycle you will be riding.
Staying safe on the roads in Virginia
Passing is legal in Virginia whenever you see a dashed white or yellow line between the lanes. If you see a solid line and/or a "No Passing Zone" sign, you must not pass. Passing is also not allowed in intersections – you must first clear the intersection before passing a slower vehicle.

In many intersections in Virginia, you may make a right on red after coming to a complete stop and ensuring that the way is clear. Look out for "No Turn on Red" signs, though, as it is illegal to make a right on red at these intersections.

U-turns are not legal at all intersections in Virginia. Look out for "No U-Turn" signs and be aware that you will need to see at least 500 feet in each direction to make a safe U-turn.

At a four-way stop, if you arrive at the same time as other drivers, yield to the driver or drivers to your right. Otherwise, yield to the drivers who arrived at the stop before you.

Blocking intersections is illegal in Virginia. Do not attempt to move forward or make a turn in an intersection unless you have enough clearance to move all the way through the intersection.

Ramp-metering signals look like traffic lights and are placed at freeway on-ramps to help the flow of traffic. For each green signal, only one vehicle may go and merge onto the freeway.

HOV (high occupancy vehicle) lanes* will be marked with a white diamond and "HOV" road signs. These signs will indicate the minimum number of vehicle occupants to allow you to drive in the lane, but they do not apply to motorcyclists.
DUIs, accidents, and other issues for Virginia drivers
Driving under the influence (DUI) in Virginia, as in other states, is indicated by having a blood alcohol content (BAC) of 0.08 or higher for drivers who are 21 years and older. For drivers under 21, that number drops to 0.02.

In the case of an accident, clear the roadway if you can, exchange information with the other driver(s), and call the police to file a report.

Unlike other states, radar detectors are not permitted in Virginia.

Virginia state law requires all vehicles registered in the state to have front and rear license plates.
---
The statements expressed above are only for informational purposes and should be independently verified. Please see our
terms of service
for more details