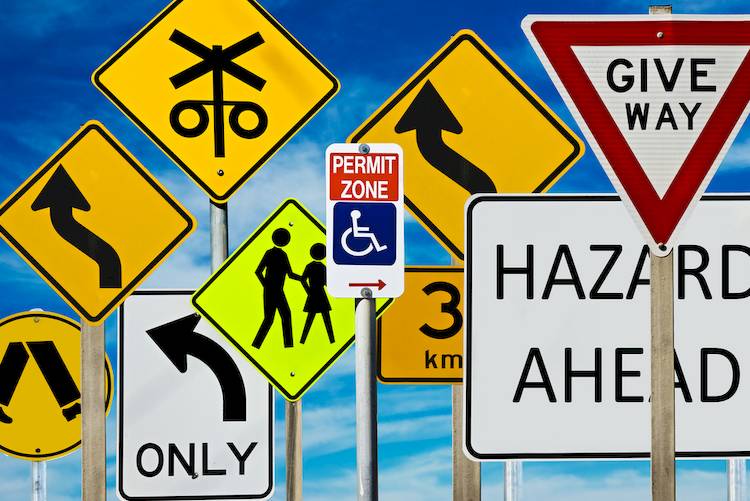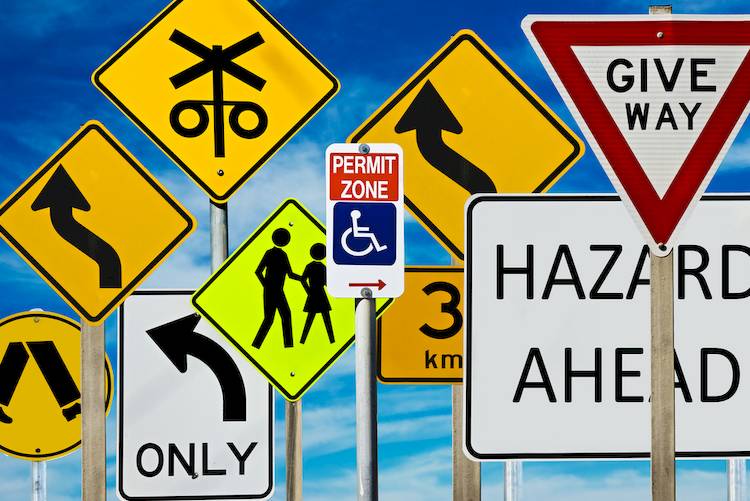 Driving on the roadways requires that you know the traffic laws sprinkled with a bit of common sense. While you know the laws in your own state, it is important that you are aware that some laws may be different when you visit other states. The rules of the road for New Mexico's drivers below will make sure you know what is expected of you if you are visiting or moving to the state.
Licenses and permits
New Mexico requires drivers under age 18 to go through the graduated license system.

The instructional permit is available at 15 years old and is for those who are taking an approved driver's education course.

The provisional license is available after satisfying all requirements and is available from 15 years and 6 months of age. It allows for driving unsupervised during daylight hours.

The unrestricted driver's license is available after holding a provisional license for 12 months and not being convicted of any traffic violation for the preceding 90 days.
Seat belts and safety seats
Drivers and all passengers are required to wear safety belts when the vehicle is in motion.

Children under 12 years of age must be in a safety seat or booster appropriate for their size and weight. If they are larger than the booster seat recommendations, they must be in a properly adjusted seat belt.

All children under 60 pounds and less than 24 months old must be in a safety seat designed for their height and weight.
Right of way
Motorists are required to yield the right of way in all situations where not doing so could result in striking another vehicle or a pedestrian.

When approaching an intersection, any vehicle already in the intersection has the right of way, regardless of the signs or signals.
Headlights
Motorists must dim headlights within a block of an oncoming vehicle when driving with high beams.

Drivers are required to dim high beam headlights when within 200 feet when approaching another vehicle from behind.

Turn on the headlights any time the wipers are required for visibility due to rain, fog, snow or other conditions.
General rules
Passing - Drivers should only use the left lane to pass when permitted to do so based on road markings and signage. The leftmost lane on multilane roads with more than one lane traveling in the same direction should be used to pass.

School buses - Unless on the opposite side of a divided highway with a median, all vehicles must stop for a school bus with its lights flashing. Motorists can't start driving again until all children have completely exited the roadway.

School zones - The maximum speed in a school zone is 15 mph and according to signs that are posted.

Un-posted speeds - If no speed limit are posted, drivers are required to drive at a speed that does not impede the flow of traffic.

Parking lights - Parking lights should only be used when the vehicle is parked. It is illegal to drive with only the parking lights lit.

Following - Drivers must leave three seconds of space between them and any vehicle they are following. This should increase based on traffic, weather and road conditions.

Cell phones - While there are not statewide rules in New Mexico concerning the use of cell phones while driving, some cities only permit using one, if an hands-free device is in use. Check with local ordinances to make sure you are in compliance.

Lane sharing - It is illegal to try to use the same lane that a motorcycle is in in order to pass other vehicles.
These rules of the road for New Mexico drivers may be different from those in the state in which you are accustomed to driving. Following them along with the traffic laws that are the same in every state will make sure you arrive at your destination safely and legally. If you would like more information, make sure to check the New Mexico Driver's Manual.
---
The statements expressed above are only for informational purposes and should be independently verified. Please see our
terms of service
for more details