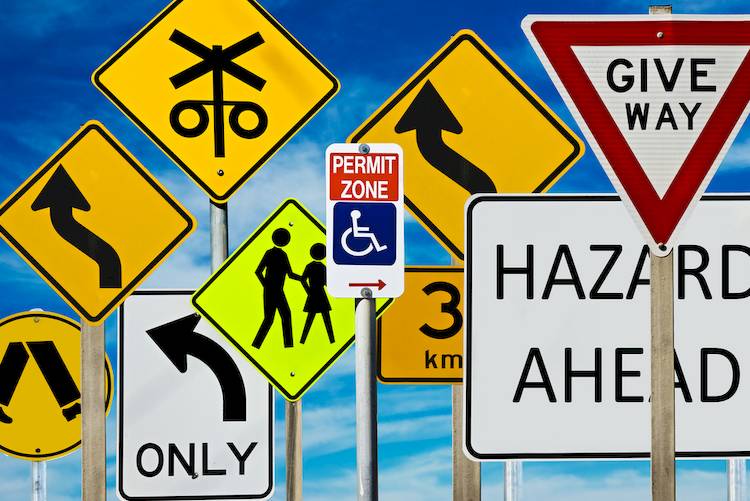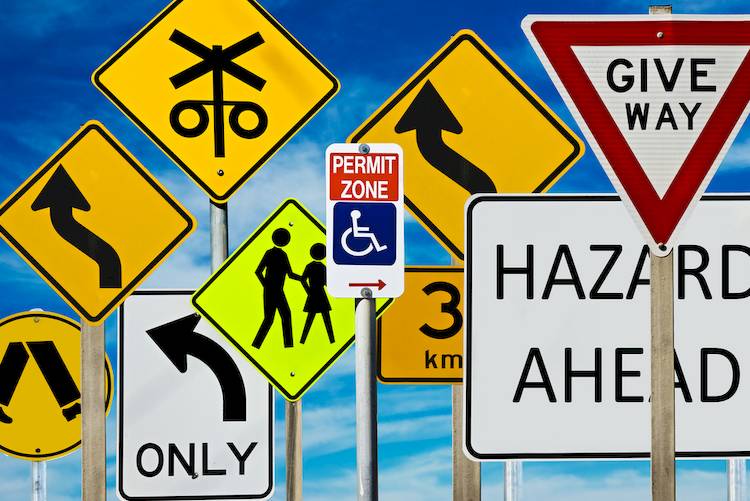 While many of the rules of the road are common sense or rely on a driver's knowledge of how to read signs, there are other rules that may differ from state to state. The following are some of the rules of the road in Alabama that may be different from what you are accustomed to in other states.
Safety belt use
All front-seat passengers must wear safety belts.

Children up to age 15 must use safety belts in front and back seats.

Infants and toddlers must be in appropriate child safety seats.

Booster seats are required until age five.
Cell phone use
Drivers can make calls, but can't read, write or send text messages or emails.
Motorcyclists
It is illegal to be in the same lane as a motorcyclist with your vehicle.
Alcohol use
Drivers can't have a blood alcohol content (BAC) of .08 or higher.

Drivers under 21 can't drive with a BAC of .02 or higher.
General rules
Right of way - Right of way is not mandatory. Drivers must follow traffic signs and proceed only when it is safe, even if another motorist or pedestrian is breaking the law.

Roundabouts - Entrance is from the right only

Turns - Drivers can turn left on a red light providing all traffic signs are followed.

Passing - Drivers can pass on the left on two-lane roads if it doesn't require exceeding the speed limit and there are no signs stating "Do Not Pass." It is illegal to pass using the shoulder.

Pedestrians - Pedestrians always have the right of way. Drivers must yield even if pedestrians are crossing illegally.

Emergency vehicles - Drivers can't follow within 500 feet of an emergency vehicle that has sirens on or lights flashing.

Littering - It is illegal to throw items out of windows or leave litter on the highway.

Move over - When emergency vehicles are stopped on the roadside, drivers can't be in the lane closest to them. If switching lanes safely is not possible, drivers must drop their speed to 15 MPH under posted limits. On two lane roads, move over as far as possible without impeding oncoming traffic. Drop speed to 10 MPH if posted limit is 20 MPH or less.

Dimming headlights - Drivers are required to dim high-beam headlights within 200 feet when behind another vehicle or 500 feet when a vehicle is approaching from the other direction.

Windshield wipers - Any time the windshield wipers are in use, the law requires headlights to be in use.

Bike lanes - Drivers can't enter bike lanes unless turning into a driveway or when the solid line becomes dotted.
Required equipment on roadways
All vehicles must have windshield wipers if the car has a windshield.

Mufflers are required on all vehicles, and can't have cutouts, bypasses or other modifications to increase engine sound levels.

Foot brakes and parking brakes are required on all vehicles.

Rearview mirrors are required.

Working horns are required.
Following these rules will help you stay safe while driving on Alabama roads. Reference the Alabama Driver License Manual for more information. If your vehicle needs service, YourMechanic can help you by making the appropriate repairs and ensuring that required equipment is functioning properly.
---
The statements expressed above are only for informational purposes and should be independently verified. Please see our
terms of service
for more details