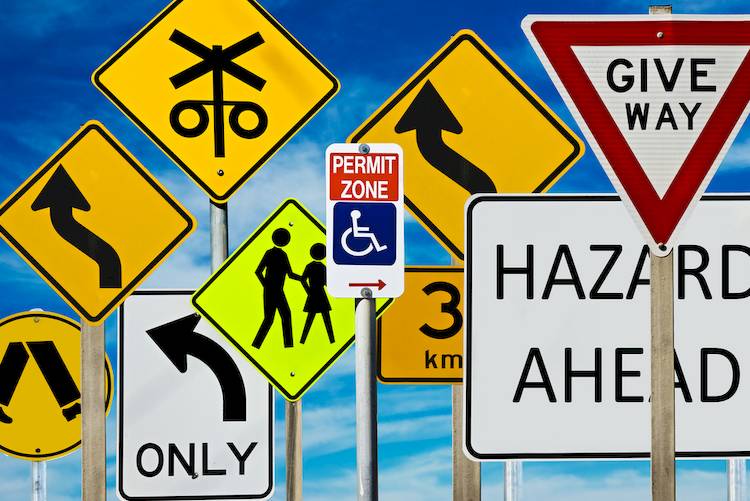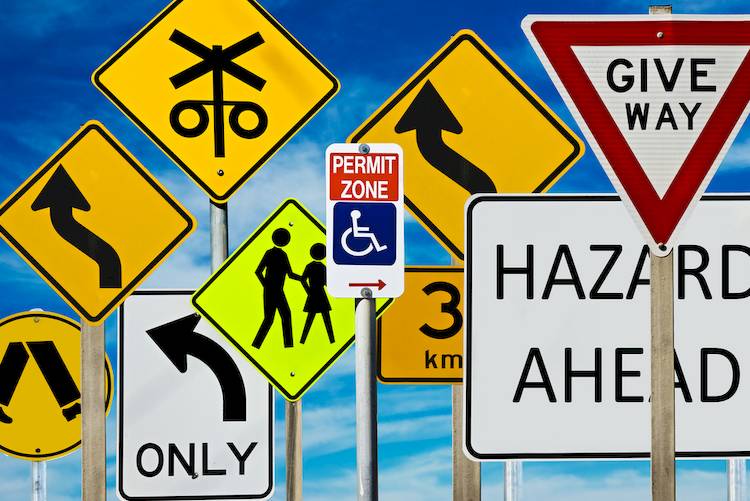 Those who have a valid driver's license have already proven that they know the rules of the road in the state in which they drive. Much of that knowledge, especially the laws that are based on common sense, also applies in every other state as well. However, some states may have additional rules that you are required to follow. The rules of the road for North Dakota drivers listed below are those that you will have to know if you are visiting or moving to North Dakota.
Licenses and permits
New licensed drivers must obtain a North Dakota license within 60 days of becoming a resident.

Any vehicles that are moved to the state must be registered immediately after the owner becomes either a resident of North Dakota or is gainfully employed.

New drivers age 14 or 15 who pass the requirements for an instruction permit must hold the permit for 12 months or until they reach 16 years of age, providing they hold the permit for a minimum of 6 months.

New drivers age 16 and 17 must hold the permit for a minimum of 6 months or until they reach the age of 18.
Seat belts and safety seats
All occupants in the front seat of a vehicle are required to wear a seat belt.

Anyone under the age of 18 is required to wear a seat belt no matter where he or she is sitting in the vehicle.

Children under 7 years old, weighing less than 80 pounds, and who are less than 57 inches in height must be in a child safety seat or booster seat that is appropriate for their height and weight.

For vehicles that only have lap belts, children over 40 pounds must use the seat belt as booster seats require both the shoulder and lap belt in order to be used correctly.
General rules
Right turn on red - A motorist may turn right at a red light if there are no signs prohibiting it and after coming to a complete stop and making sure the intersection is clear of vehicles and pedestrians.

Turn signals - Drivers must use either the vehicle's turn signals or the appropriate hand gestures at a minimum of 100 feet prior to making the turn.

Right of way - Motorists must yield the right of way to pedestrians at crosswalks and intersections, as well as any time not doing so could result in an accident.

School zones - The speed limit in school zones when children are going to or leaving school is 20 mph unless a posted sign states otherwise.

Following - Drivers who are following other vehicles are required to leave three seconds of space between themselves and the vehicle in front. This space must increase during periods of increased traffic or inclement weather.

Headlights - Motorists are required to dim high beam headlights within 300 feet when catching up with a vehicle from behind and 500 feet when a vehicle is approaching.

Parking - It is illegal to park within 10 feet of an intersection that has a crosswalk.

Littering - It is unlawful to throw any kind of litter on a public roadway.

Accidents - Any accident that causes $1,000 or more in damage or injury or death must be reported to the police.

Texting - It is illegal for any motorist to create, send or read a text message while driving.
In addition to the common traffic laws, you will want to make sure you are familiar with the above rules of the road in North Dakota. While some may be similar to those in your home state others may be different, and that means you can be pulled over for not following them. If you would like more information, please reference the North Dakota Noncommercial Drivers License Manual.
---
The statements expressed above are only for informational purposes and should be independently verified. Please see our
terms of service
for more details