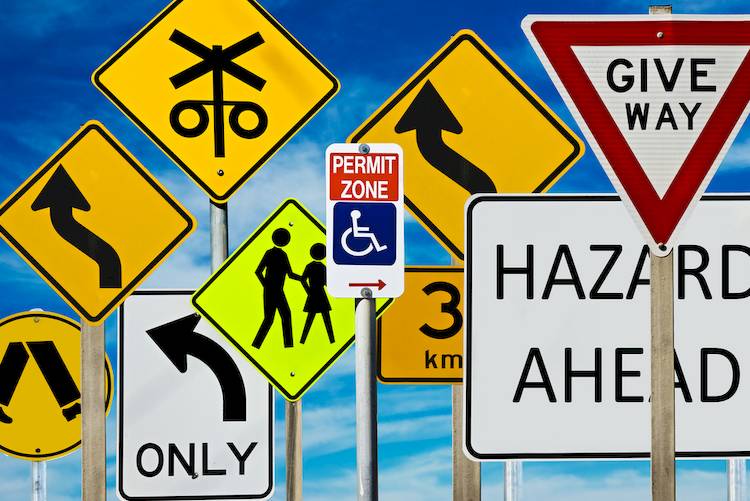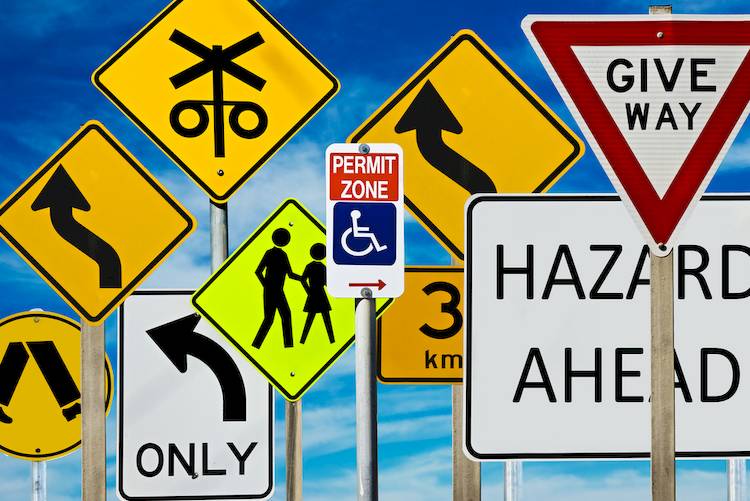 Driving requires knowledge of the laws so that you can be safe when traveling to your destination. While you likely know the driving laws in your own state, that doesn't mean they are the same when you visit or move to another. Many of the road rules are based in common sense, which means they stay the same from one state to the next. However, some states have different rules that drivers have to follow as well. The following are the rules of the road for Maryland drivers that may differ from those in your own state.
Licenses and permits
Drivers must go through a graduated licensing system in order to obtain a driver's license in Maryland.
Learner's instructional permit
The learner's instructional permit is required for all drivers who have never held a license.

The instructional permit is available when an applicant is 15 years and 9 months old, and must be held for a minimum period of 9 months.
Provisional license
Applicants must be a minimum of 16 years and 6 months old and completed the requirements of the learner's instructional permit.

Any applicant who had a moving violation conviction while holding the learner's permit must wait nine months after the violation in order to qualify for a provisional license.

Provisional licenses must be held for a minimum of 18 months.
Driver's license
Available to drivers 18 and older who have held the provisional license for 18 months.

Drivers with a provisional license who were convicted of a moving violation must wait 18 months after the violation in order to obtain a driver's license.
Right of way
Drivers must yield right of way to pedestrians, those who are riding bikes and other vehicles that may be in an intersection, even if the other party is crossing illegally.

Drivers can't take right of way if doing so will cause an accident.

Funeral processions always have the right of way.
Reportable conditions
Maryland law requires that drivers report certain conditions when applying for a license. These include:
Cerebral Palsy

Insulin-dependent diabetes

Epilepsy

Multiple Sclerosis

Muscular Dystrophy

Heart Conditions

Alcohol or Drug Dependence or Abuse

Loss of Limb

Traumatic Brain Injury

Bipolar and Schizophrenic Disorders

Panic Attacks

Parkinson's Disease

Dementia

Sleep Disorders

Autism
Seat belts and safety seats
Drivers, all passengers in the front seat and anyone under the age of 16 are required to wear seat belts.

If the driver has a Provisional License, everyone in the vehicle must wear a seat belt.

Children under the age of 8 or who are less than 4' 9" must be in a safety seat or booster.
General rules
Speeding - Speed limit signs are posted to provide a maximum speed allowable. However, Maryland law requires that drivers travel at "reasonable and prudent" speeds based on the weather, traffic and road conditions.

Following - Drivers must maintain a minimum distance of three to four seconds from the vehicle in front in ideal conditions. This amount of space should increase when the pavement is wet or icy, there is heavy traffic and when traveling at high speeds.

Passing - Maryland requires drivers who are being passed to yield to the other vehicle. Increasing your speed is not permitted.

Headlights - Headlights are required any time visibility becomes less than 1,000 feet. They must also be on any time your windshield wipers are turned on due to weather conditions.

Cell phones - It is illegal to use a handheld cellphone when driving. Drivers who are over the age of 18 can use a hands-free device.

Buses - Drivers must stop a minimum of 20 feet from a bus that has its lights flashing and the stop arm out. This does not apply to drivers on the opposite side of a highway with a barrier or divider in the middle.

Bikes - Drivers must leave a minimum of three feet between their vehicles and a bicyclist.

Mopeds and scooters - Mopeds and scooters are permitted on roadways that have a maximum speed of 50 MPH or less.

Accidents - Drivers must stay on the scene and contact 911 if an accident causes any injury or death. An accident must also be reported if the vehicle in unable to move, an unlicensed driver is involved, there is damage to public property or if one of the drivers could be under the influence of drugs or alcohol.
Following these rules of the road when driving in Maryland will keep you safer and within the confines of the law. If you have any questions or would like more information, check the Maryland Driver's Manual.
---
The statements expressed above are only for informational purposes and should be independently verified. Please see our
terms of service
for more details