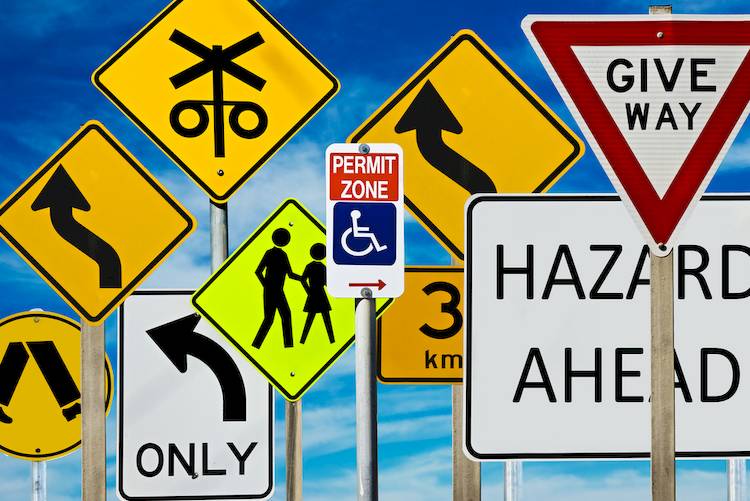 Schedule Brake Pad Replacement
$125.02 - $465.01
Price range for all vehicles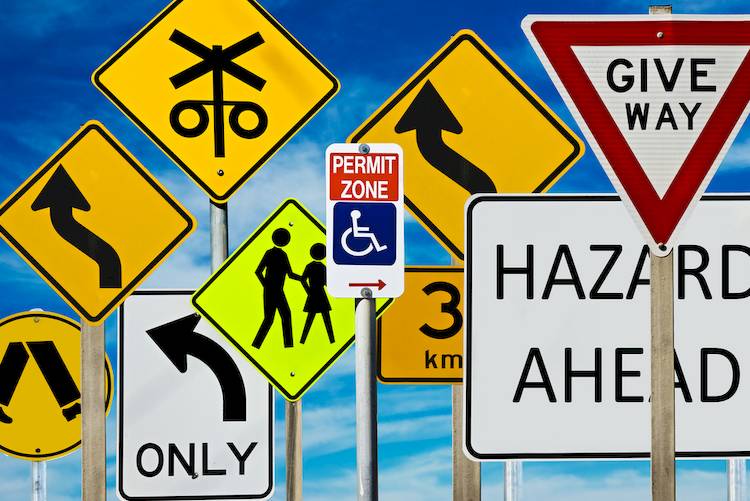 Have you recently moved to Wisconsin and/or are you planning on doing some driving in this beautiful state? Whether you've lived in Wisconsin all your life or visiting, you might want to brush up on the rules of the road here.
Rules of the road for safe driving in Wisconsin
All drivers and passengers in moving vehicles in Wisconsin must wear seat-belts.

Infants under the age of one years old and/or weighing less than 20 pounds must be secured in a rear-facing child safety seat in the back seat. Children between one and four years must be secured in an appropriate forward-facing child safety seat in the backseat. Booster seats must be used for children between four and eight years old who are not yet 4'9" or taller and/or weigh less than 40 pounds.

You must always stop for school buses with flashing red lights when approaching from the front or behind unless you are approaching from the opposite direction on a divided highway. Stop no less than 20 feet from the school bus.

In Wisconsin, you must always yield to emergency vehicles in or approaching intersections or roundabouts. You must also yield to them and/or pull over to allow them to pass if they are overtaking you from behind.

You should always yield to pedestrians, who are in crosswalks or crossing unmarked intersections. Be aware of pedestrians in crosswalks when making a turn at a controlled intersection, as well.

Bicycle lanes, marked "Bikes," are reserved for bicycles. It is illegal to enter, drive in, or park in one of these lanes. You may, however, cross a bicycle lane to make a turn or to reach a parking spot next to a curb, but you must first yield to any bicyclists in the lane.

When you see red flashing traffic lights, you should come to a complete stop, yield to traffic, and continue when it's safe to go. When you see yellow flashing traffic lights, you should slow down and proceed with caution.

When you reach a four-way stop, you should come to a full stop and yield to any vehicles that got to the intersection before you. If you arrive at the same time as other vehicles, yield to the vehicles to your right.

Out of order traffic lights will have no flashing or steady lights. Treat these as you would a four-way stop.

Motorcyclists who are 17 years old and younger must wear approved helmets in Wisconsin. Riders over 17 are not required by law to wear helmets. To legally operate a motorcycle in Wisconsin, you must first get an instructional permit, then practice riding safely, and take a skills test to qualify for a class M endorsement on your license.

Passing slower moving vehicles is legal when there is a dashed yellow or white line between lanes. You may not pass in areas where there are "No Passing Zone" signs and/or when there is a solid yellow or white line between lanes.

You may make a right on red only after coming to a complete stop and ensuring that it is legal to make your turn. Drivers may not make a right on red when there is a sign posted prohibiting it.

U-turns are prohibited at intersections where a police officer is controlling traffic unless the officer instructs you to make a U-turn. They are also prohibited between intersections in cities, and in places where a "No U-Turns" sign is posted.

You may never legally block an intersection with your vehicle. If traffic is preventing you from moving all the way through an intersection, you must wait until you have enough room to clear the intersection properly.

Ramp-metering signals allow vehicles to smoothly merge with freeway traffic even during high-traffic times. These signals are placed at on-ramps and look like traffic signals. A green light indicates that the first vehicle in line may enter the freeway. Two-lane on-ramps may have one ramp meter per lane.

In Wisconsin, HOV (high occupancy vehicle) lanes are marked by a white diamond and a sign that says "HOV" and a number. The number indicates how many occupants need to be in a vehicle to travel in the lane. "HOV 4" would mean that vehicles in this lane must have four occupants.
DUIs, accidents, and other legal matters for Wisconsin drivers
As in many other states, driving under the influence (DUI) is defined as having a blood alcohol content (BAC) of 0.08 or higher for adults who are aged 21 or over. According to Wisconsin's "Not a Drop" policy, drivers under the age of 21 will be cited with a DUI if they have any alcohol in their system at all.

Drivers who are involved in accidents in Wisconsin should move their vehicles out of the way of traffic if possible, and call the police to file a report. If anyone is injured and/or if there is extensive damage to any vehicles or property, you must dial 911.

Drivers of passenger vehicles are permitted to use radar detectors in Wisconsin, but commercial drivers may not.

Vehicles registered in Wisconsin must show both front and rear license plates at all times.
---
Next Step
Schedule Brake Pad Replacement
The most popular service booked by readers of this article is Brake Pad Replacement. Yourmechanic's technicians bring the dealership to you by performing this job at your home or office 7 days a week between 7AM-9PM. We currently cover over 10k cities and have 100k+ 5-star reviews... LEARN MORE
SEE PRICING & SCHEDULING
---
The statements expressed above are only for informational purposes and should be independently verified. Please see our
terms of service
for more details