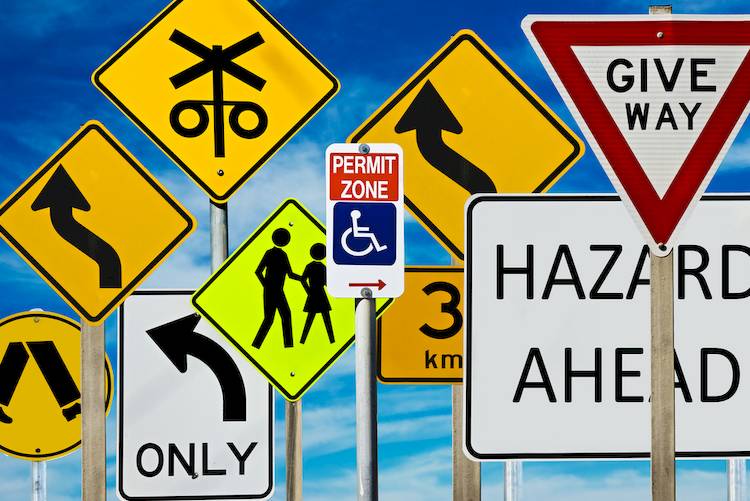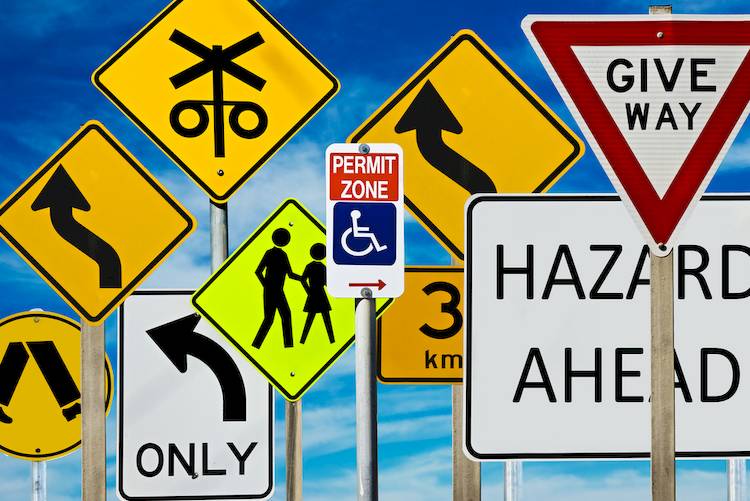 Driving in Pennsylvania isn't all that different from driving in other states. Because every state has at least some differences in driving laws, it pays to have a more complete understanding of the rules and regulations that specifically apply to Pennsylvania.
General safety rules in Pennsylvania
All drivers and front seat passengers in cars, trucks, and motor homes in Pennsylvania must wear seat belts. Drivers under the age of 18 must not transport more passengers than the number of seat belts in their vehicle.

Children under the age of eight must be securely placed in approved child seats or boosters. Children between 8 and 18 must wear seatbelts, whether they are in the front or back seat.

When following school buses, drivers must watch for amber and red flashing lights. Amber lights indicate that the bus is slowing down, and red lights indicate that it's stopping. Oncoming and following vehicles must stop for school buses with red flashing lights and/or a red "STOP" sign. You must stop at least 10 feet away from the bus. However, if you are driving on the opposite side of a divided highway, you do not have to stop.

Drivers must yield to emergency vehicles in the roadway and in intersections. If an emergency vehicle is approaching from behind, pull over to let it pass. These include police cars, ambulances, fire trucks, and other siren-equipped emergency vehicles.

Pedestrians must obey the "WALK" and "DON'T WALK" signals at intersections. However, pedestrians in crosswalks always have the right of way. Drivers should always look out for pedestrians in crosswalks, especially when turning left on a green light or right on red.

Whether or not bicycle lanes are present, bicyclists must follow the same rules of the road as drivers. When overtaking a bicyclist, you must give at least four feet of distance between your vehicle and the bicycle.

Flashing traffic lights means one of two things. A yellow flashing light indicates caution, and drivers should slow down to make sure that the intersection is clear. A red flashing light is the same as a stop sign.

Out of order traffic lights should be treated the same way that you would treat a four-way stop.

Pennsylvania motorcyclists over the age of 16 may apply for a class M motorcycle license. Riders who are 20 years old and younger must wear helmets when on a motorcycle.
Important laws for safe driving
Passing on the left is legal when there is a dashed yellow (oncoming) or white (same direction) line marking the boundary between lanes. A solid yellow or white line indicates a no-passing zone, as does a "DO NOT PASS" sign.

It is legal to make a right on red after coming to a complete stop if there is not a sign indicating otherwise. Be sure to look out for any approaching traffic and/or pedestrians in the crosswalk.

U-turns are permitted in Pennsylvania if they can be made safely without endangering any other drivers. They are only prohibited where signs indicate that no U-turns are allowed.

At a four-way stop, all vehicles must come to a complete stop. The first vehicle to arrive at the stop will have the right of way, or if multiple vehicles arrive at the same time, the vehicle to the farthest right have the right of way, followed by the vehicle to their left, and so on.

Blocking intersections is illegal in Pennsylvania. If traffic is not moving ahead of you or you cannot complete a turn and clear the intersection, do not move until your vehicle will not be blocking the intersection.

Ramp-metering signals are placed at some freeway on-ramps. A green light from one of these signals will allow one car at a time to enter the freeway. Multiple-lane on-ramps may have a ramp-metering signal for each lane.
DUIs, accidents, and legal issues for Pennsylvania drivers
A driver over the age of 21 is considered to be driving under the influence (DUI) when their blood alcohol content (BAC) is at or above 0.08. In Pennsylvania, drivers under 21 will qualify for a DUI with a BAC of 0.02 or higher and will be subject to the same penalties.

Drivers involved in an accident should stop at the accident site or near it, clear the roadway, and call the police if anyone is hurt, there have been any fatalities, and/or if a vehicle needs to be towed. All parties should exchange contact information and insurance information, whether or not a police report is filed.

Passenger vehicles in Pennsylvania may have radar detectors, but they are not permitted for commercial vehicles.

In Pennsylvania, you are only required to display one valid license plate on the rear of your vehicle.
Following these rules will help you stay safe while driving on Pennsylvania roads. Refer to the Pennsylvania Driver's Handbook for more information. If your vehicle needs service, YourMechanic can help you make the appropriate repairs to drive safely on Pennsylvania roads.
---
The statements expressed above are only for informational purposes and should be independently verified. Please see our
terms of service
for more details