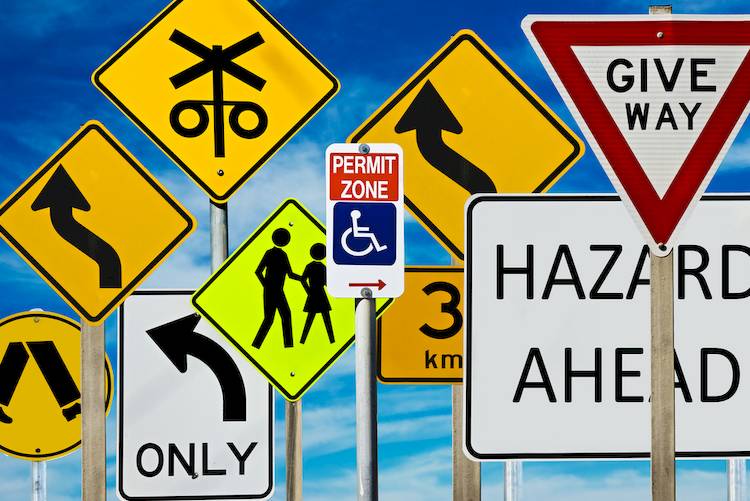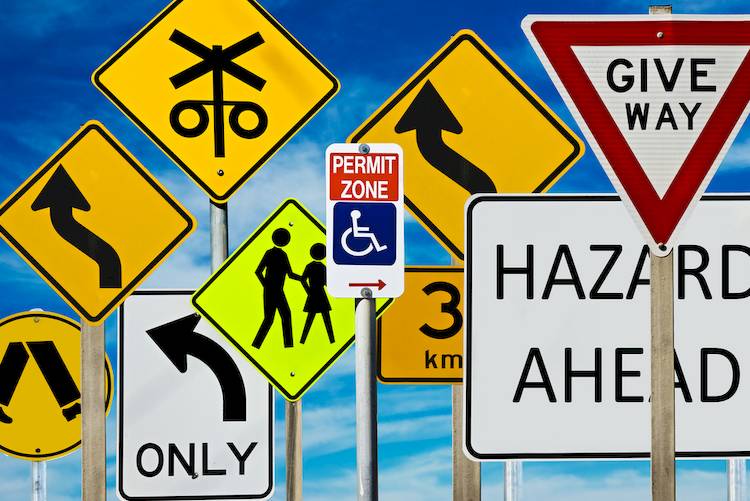 How familiar are you with traffic laws in Utah? If you haven't brushed up on the rules of the road here and you plan on doing any driving around the Great Salt Lake and other gorgeous destinations in Utah, you should read this guide to the rules for drivers in Utah.
General safety rules in Utah
In Utah, motorcyclists who are 17 years old and younger must wear a helmet when riding. To ride a motorcycle legally on public roads in Utah, you must have a Utah driver's license with a motorcycle endorsement (class M). Motorcyclists can get this by taking a written test and passing a skills test. Before getting their endorsement, they may also get a learners permit that is good for six months.

The driver and all passengers in any personal vehicle in Utah must wear seat-belts. Vehicle occupants who are age 19 and over may be cited for not wearing a seatbelt.

Infants must be secured in a rear-facing child seat, while children under eight years must ride in an approved forward-facing child seat. The driver is responsible for the protection of children up to 16 years of age and must use the appropriate child restraint system.

When approaching school buses from the front or behind, watch for amber or red flashing lights. Amber lights signal you to slow down so that you can prepare to stop for the flashing red lights. If the lights are flashing red, drivers may not pass the bus in either direction unless they are facing the opposite way and driving on a multi-lane and/or divided highway.

Emergency vehicles with sirens and lights running will always have the right of way. Do not enter an intersection when you see or hear an emergency vehicle coming, and pull off to the side of the road when you see them behind you.

Drivers should always yield to pedestrians in crosswalks, at uncontrolled intersections, and before entering roundabouts. Be aware when making a turn at a controlled intersection that pedestrians may be walking across your vehicle's path.

When you see yellow flashing traffic lights, slow down and proceed with caution, making sure that the intersection is clear before you continue. If the flashing lights are red, treat them as you would a stop sign.

Out of order traffic lights should be treated as four-way stops. Yield to the people who got there first and to the driver to your right.
Important safe driving laws in Utah
Passing a slow-moving vehicle on the left in Utah is safe if there is a dashed line. Do not pass when there is a solid line or a "No Passing Zone" sign. Only pass when you can see the road ahead of you and you are sure it is safe.

You can make a right turn on red after you come to a full stop and check to make sure it is safe to continue making your turn.

U-turns are prohibited on curves, when visibility is less than 500 feet, on railroad tracks and railroad grade crossings, on freeways, and where there are signs specifically prohibiting U-turns.

When you reach a four-way stop, bring your vehicle to a complete stop. Yield to any vehicles that reached the intersection before you, and if you arrive at the same time as other vehicles, yield to the vehicle(s) to your right.

Driving in bicycle lanes is prohibited, but you may cross them to make a turn, enter or leave a private drive or alley, or when you need to move across the lane to reach a parking space next to the curb. Always yield to bicycles in the lane in all of these situations.

Blocking an intersection is illegal in all states. Never move forward into an intersection or begin to make a turn unless you have enough space to move all the way through and out of the intersection.

Ramp-metering signals advise you where to stop on a freeway on-ramp during high-traffic times. These signals allow one vehicle at a time to enter and merge with traffic on the freeway.

HOV (high occupancy vehicle) lanes in Utah are reserved for passenger vehicles with two or more occupants, motorcycles, buses, and vehicles that have clean fuel license plates.
Registration, accidents, and DUI laws for Utah drivers
All vehicles registered in Utah must have valid, unexpired front and rear license plates.

If you're involved in an accident, do your best to pull your vehicle out of the flow of traffic, exchange information with the other driver(s), and call the police to file a report. If someone is hurt, help them in any reasonable way and wait for an ambulance to arrive.

In Utah, driving under the influence (DUI) is defined as having a blood alcohol content (BAC) of 0.08 or higher for private drivers and 0.04 or higher for commercial drivers. Getting a DUI in Utah could result in license suspension or revocation, along with other penalties.

As in other states, if you're a commercial driver, radar detectors are prohibited for your use. They can, however, be used for private passenger vehicles.
Following these rules of the road will make sure you are legal when driving in California. If you need additional information, please check the Utah Driver Handbook.
---
The statements expressed above are only for informational purposes and should be independently verified. Please see our
terms of service
for more details