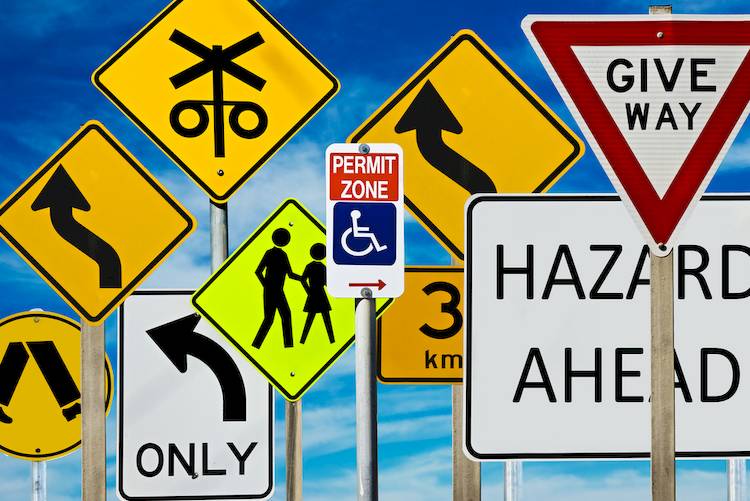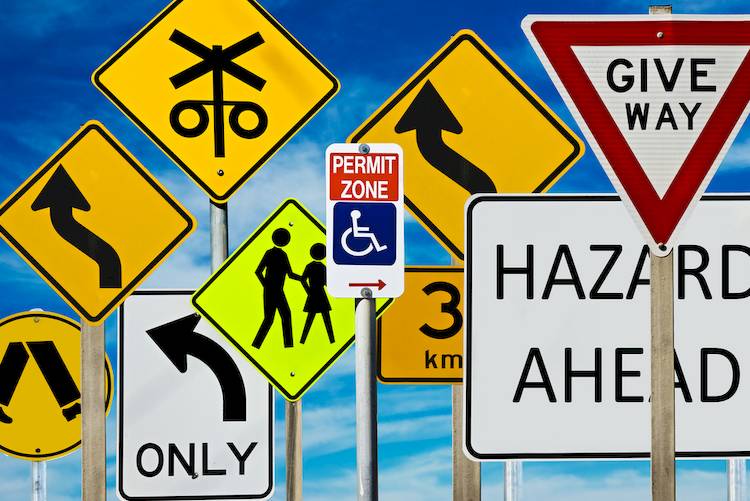 Driving on the road requires you to know a lot of laws in order to drive safely and legally. While there are many laws that are based on common sense and that are the same from state to state, there are others laws that may not be. While you may know the laws in your own state, if you plan to move to or visit Louisiana, you need to know the laws that may be different from what you are accustomed to following. Below you will find the rules of the road for Louisiana drivers that may differ from those in your home state.
Licenses
A learner's permit is for those who are aged 15 and older. A permit allows the teen to complete behind-the-wheel instruction after passing the knowledge exam and vision test. A learner's permit only allows one passenger that is either a sibling age 18 or a licensed adult that is 21.

An Intermediate License is available once a permitted driver has turned 16, completed 50 hours of driving, held a permit for 180 days and passed the driving test. Intermediate licenses only permit driving between 11 PM and 5 AM unless a sibling age 18 or a licensed 21-year-old driver is present in the vehicle.

Those with a learner's permit or an intermediate license can't use a cell phone while driving.

A Full License is available to those who are age 17 and older and who have completed the learner's permit and intermediate stages.

New residents are required to obtain a Louisiana license within 30 days of moving to the state.
Safety seats and seat belts
Drivers and all passengers in cars, trucks and vans are required to wear safety belts that are properly positioned and fastened.

Children who weigh less than 60 pounds or are six years or younger are not permitted in the front seat of any vehicle with an active airbag.

Children weighing less than 20 pounds must be in a rear-facing car seat.

Children between 1 and 4 years of age who weigh between 20 and 40 pounds must be in a front-facing car seat.

Children between 4 and 6 years of age and weighing between 40 and 60 pounds must be in a booster seat with restraints.

Children age 6 years and older who weigh more than 60 pounds can be in a booster or seat belt.
Cell phones
Drivers under 17 years old are not permitted to use a cell phone or any other wireless communication device while driving.

Drivers of all ages are not permitted to text while driving.
General rules
School requirements - Those who are under age 18 who withdraw from school or have a history of habitual tardiness or being absent may lose their driving privileges.

Littering - It is illegal to litter on the roadways in Louisiana.

Red pavement markings - Any roadway that has red markings on the pavement should not be entered. Doing so could cause you to go against the pattern of traffic.

Crosswalks - Drivers must yield to pedestrians in crosswalks, including those that are not at lights or intersections.

Road rage - Road rage, which can include aggressive driving and threatening other drivers, is a criminal offense in Louisiana.

Following - Drivers are required to leave three seconds or more of space between their vehicles and those that they are following. This should increase based on traffic and weather conditions and the speed the car is traveling.

Passing - Passing on the right is only permitted on roads with more than two lanes of traffic that is moving in the same direction. If your vehicle has to leave the roadway to pass on the right, it is illegal to do so.

Right of way - Pedestrians have the right of way, even if they are crossing illegally or jaywalking.

Bicyclists - All bicyclists are required to wear a helmet that includes head straps, when riding on bicycle paths, public highways and other roads. Drivers are required to leave three feet of space between their vehicle and a bicyclist.

Minimum speeds - Drivers must drive at least the minimum posted speed limits on interstates.

School bus - Drivers must stop a minimum of 30 feet from a stopped bus that is loading or unloading children. Drivers on the opposite side of four and five-lane roads that do not have a barrier separating the two sides must stop as well.

Railroad tracks - It is illegal to stop on railroad tracks while waiting for lights or other traffic.

Headphones - Headphones are not permitted when driving. It is acceptable to use a single-ear headset or a single headphone in one ear.

Headlights - Any time the windshield wipers are required for visibility, the headlights of the vehicle must be turned on.
Following these rules of the road in addition to those that are common in all states will make sure you are safe when driving in Louisiana. If you would like more information, please consult the Louisiana Class D & E Driver's Guide.
---
The statements expressed above are only for informational purposes and should be independently verified. Please see our
terms of service
for more details