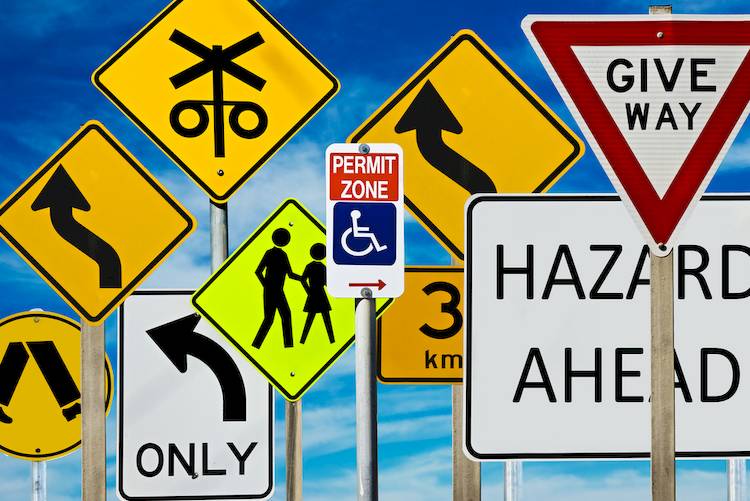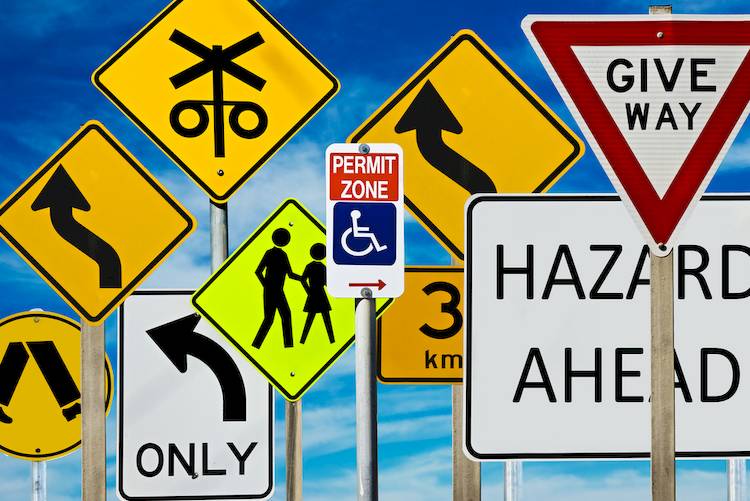 Most driving rules are based on common sense, and you also have a strong grasp on the laws that you must follow when driving in your home state. However, if you are traveling or moving to Connecticut, you need to be aware of the rules of the road that may differ from those to which you are accustomed to following. The following are the laws in Connecticut that may differ from those in other states.
Driver's license restrictions
Drivers age 16 to 17 years old can't have any other passengers besides a driving instructor, parents or legal guardians or a licensed driver 20 years or older during the first 6 months of having a license.

After 6 months of holding a driver's license, drivers age 16 to 17 are only permitted to have immediate family members as passengers.

Drivers age 16 to 17 can't drive between the hours of 11 PM and 5 AM.
Seat belts
The driver and front seat passengers are required to wear safety belts.

Drivers who are 16 or 17 years old and any passengers in the vehicle are required to wear seat belts.

Children 7 years or younger or children who weigh less than 60 pounds must be in a safety seat designed for their height and weight.
Cell phones
It is illegal to use a handheld cell phone or other mobile electronic device while driving or while stopped on the roadways in the state of Connecticut. Hands-free devices are permitted.

Drivers age 17 and younger are not permitted to use a cell phone or other electronic device, including hands-free options, while driving or stopped on the roadways unless there is an emergency situation requiring fire or police.
General rules
Vulnerable users - Connecticut has laws in place that require drivers to exercise greater care around vulnerable users, which include pedestrians, highway workers, people riding or driving animals, wheelchair users and bicyclists. Failing to exercise reasonable care and causing an injury or death to any of these persons while driving results in higher penalties.

Move over - Drivers must move over one lane when it is safe to do so any time there is an emergency vehicle, tow truck or road maintenance vehicle with its lights flashing stopped on the road or highway.

Horses - Drivers are required to slow down or stop if necessary when approaching a horse and rider on the roads to avoid startling the animal. Blowing the horn when approaching or even passing a horse is illegal.

Studded tires - Drivers are permitted to use studded tires between November 15th and April 30th unless there are signs or other regulations that do not allow them on certain roadways.

Slower vehicles - Motorists who are driving slowly and have several cars behind them must pull over when it is safe to allow them to pass, or speed up to the posted speed limit.

Headlights - If the wipers are required due to weather conditions, the headlights must be turned on as well.

Parking lights - Parking lights are for parked vehicles only. It is illegal to drive with only parking lights illuminated.

Accidents - Any accident involving property damage, injury or death must be reported to the police.
Knowing and understanding these rules of the road for Connecticut drivers will make sure you are within the law when driving throughout the state. If you have additional questions or want more information, please check the Connecticut Driver's Manual.
---
The statements expressed above are only for informational purposes and should be independently verified. Please see our
terms of service
for more details