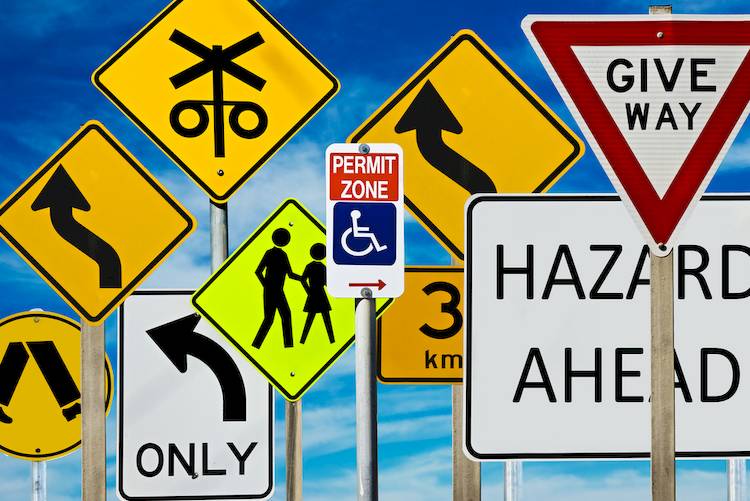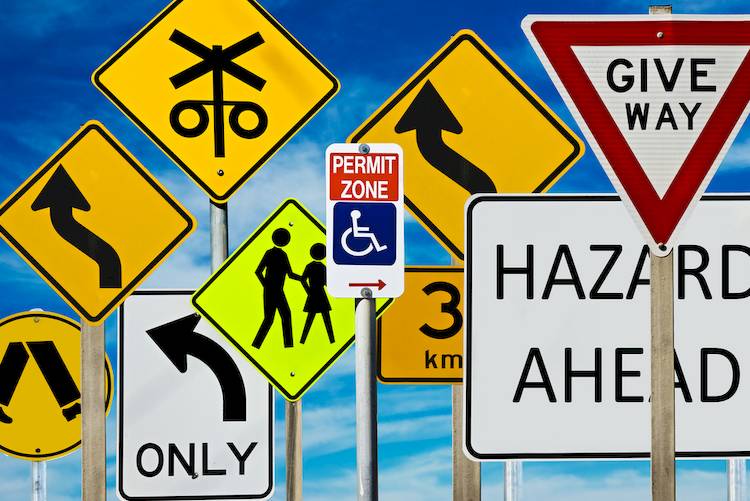 When driving on the roadways, there are many rules that you have to follow. While many are based on common sense, others are in place for added safety and protection. Even though you are familiar with the laws in your own state, Indiana may have different rules in place of which you will need to be aware if you are visiting or moving to the state. The following are the rules of the road for Indiana drivers that may differ from those in other states.
Cell phones
Drivers under 21 years of age are not permitted to use cellphones or any telecommunications device while driving unless doing so for an emergency requiring 911.

Drivers over 21 can't use a cell phone to read, write or send text messages or emails unless using a hands-free device.
Right of way
Drivers must yield the right of way to other vehicles based on posted signs.

Drivers must yield if failing to do so could cause an accident.

When a vehicle is behind a bicycle in a turn lane, the bicyclist must be allowed to turn first rather than the vehicle attempting to go around him or her.
Seat belts
All drivers and passengers must be in a seat belt at all times.

Children under eight years of age must be in a safety seat or booster designed for their height and weight.
Mopeds and scooters
Riders of Motor Driven Cycles (MDC) Class B vehicles, which are those with cylinder capacities that are 50 cubic centimeters or less, must be 15 years or older.

An MDC Class B endorsement listed on the rider's identification card if he or she is not a licensed driver.

Children under age 18 are required to wear a helmet with a face shield or with protective goggles if the helmet does not include one.
General rules
New residents - New residents have 60 days from the time they move to the state to obtain an Indiana driver's license.

School requirements - Juveniles who have been expelled, suspended more than two times in a single year or who drop out of school will have their driving privileges suspended.

Watercraft - A valid driver's license is required by anyone who operates a watercraft with an engine greater than 10 horsepower in Indiana.

Fog - When driving in fog that produces zero visibility, drivers are required to pull off the road if it is safe to do so. If driving in thick fog, both low beam headlights and emergency flashers should be used.

Emergency vehicles - If an emergency vehicle has its lights flashing on the side of the road, drivers must move over so there is a lane between them and the vehicle. If it is not safe to do so, they must slow down and prepare to stop if necessary.

License plate lamp - All vehicles must have a license plate lamp that emits white light.

Accidents - Any accident resulting in injury or death must be reported to law enforcement officials as soon as possible.

Traffic stops - If a driver is pulled over by a police office at night, he or she is required to turn on the dome light after pulling over and stopping.
The above rules of the road in Indiana may be different from those in other states. Knowing and understanding them will make sure you are following the laws when driving on the roads throughout the state. If you would like more information, reference the Indiana Driver's Manual.
---
The statements expressed above are only for informational purposes and should be independently verified. Please see our
terms of service
for more details