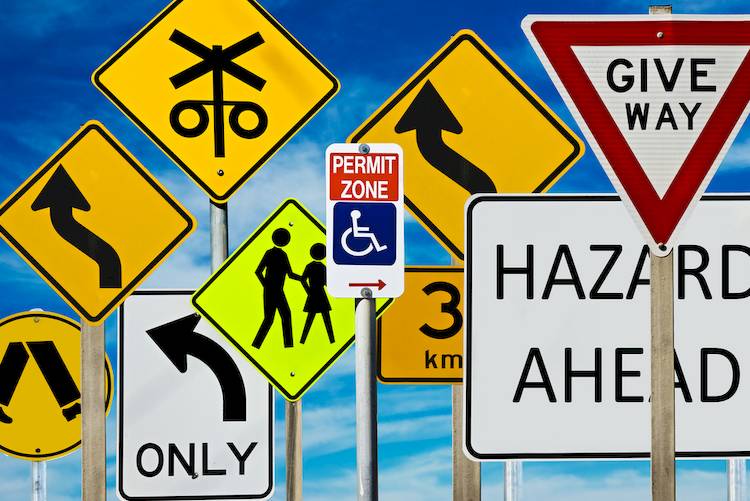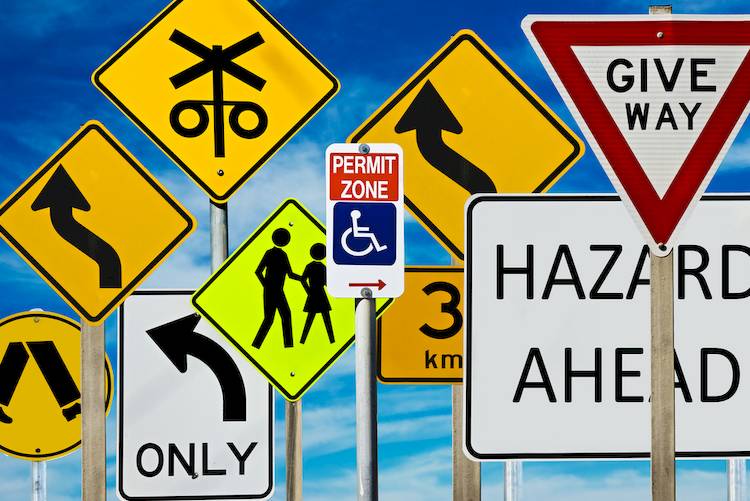 While you may be comfortable with the rules for driving on the roads in your own state, they may not be the same when you go to another state. If you are planning on visiting or moving to Hawaii, you need to be aware of the rules that may be different from those in other states. The following are the rules of the road for Hawaii drivers that you must follow when driving on the roads throughout the state.
Required equipments
All vehicles must have an intact windshield and working windshield wipers.

All vehicles must have a properly functioning exhaust system that does not have equipment designed to increase the noise over that originally installed by the manufacturer.

All vehicles are required to have hoods that latch down properly.

Door handles are required on all vehicles.
Right of way
Drivers must yield the right of way to pedestrians, even if they are crossing illegally.

Drivers can't take the right of way if it will cause an accident.

Funeral processions and convoys always have the right of way.
General rules
National Driver's Registry Service - Hawaii uses the National Driver's Registry Service, which means that any driver with a revoked or suspended driver license in another state will not be issued a driver's license in Hawaii.

Mopeds - Anyone who rides a device with two or three wheels that is two horsepower or less is required to have a driver's license in order to ride them on the roads.

Inspections - All residents in Hawaii must have a Periodic Motor Vehicle Inspection done on the vehicles they drive at least once each year.

Registrations - When moving to Hawaii, you must apply for a permit for all vehicles registered to you in another state. This permit will allow you to legally drive your vehicles on the roadways until your current registration expires. After it expires, you will need to register your vehicles in the county in which you live.

Signals - Drivers are required by law to signal for a minimum of 100 feet when they are making turns, slowing down or stopping. This means that all turn signals and brake lights must be functioning at all times.

Slower drivers - Drivers are required to follow posted minimum speed limits. If unable to do so, the driver needs to pull off the road when it is safe to do so to allow traffic to pass. If you are unable to drive the posted highway speed limits, you should find an alternate route.

Parking - When parking beside a curb, the vehicle's tires must be within 12 inches of the curb.

Leaving a vehicle - Hawaii law requires drivers to remove the keys from the vehicle when exiting for any reason.

Red markings or reflectors - Red markings and reflectors on the roadway indicate that a driver is going the wrong way or that the road should not be used.

Combination signals - A combination signal may include up to three arrows. Drivers can only move in the direction of the green arrow that is lighted.

Accidents - Any accident resulting in more than $3,000 in property damage, injury or death must be reported to the police.

Seat belts - All drivers and passengers are required to wear seat belts. Children must be in a safety seat designed for their height and weight.

Children - It is unlawful to leave a child under the age of nine unattended in a vehicle for more than five minutes.
Understanding these rules for driving on the roads in Hawaii will make sure you are following the laws throughout the state. If you have any additional questions or would like more information, consult the Hawaii Driver's Manual.
---
The statements expressed above are only for informational purposes and should be independently verified. Please see our
terms of service
for more details