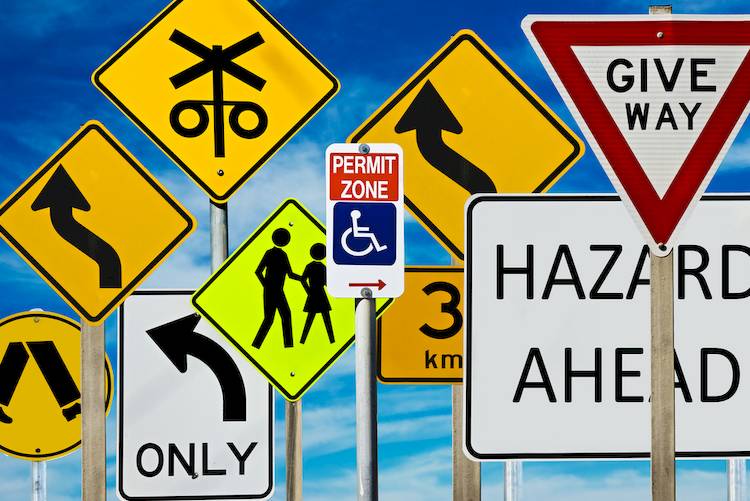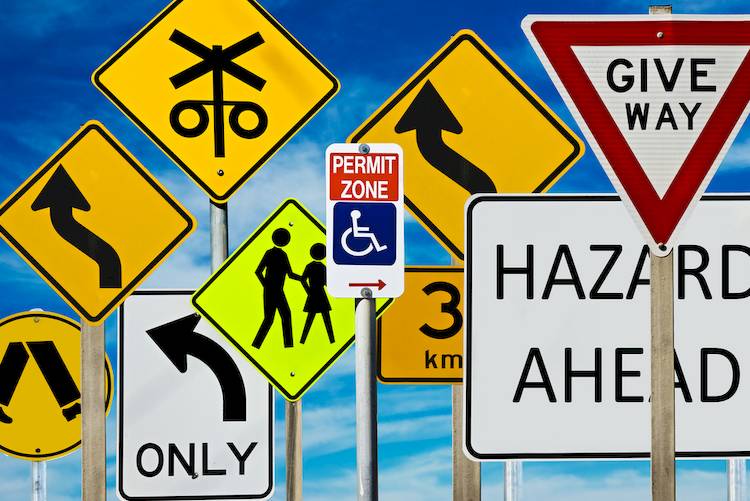 Driving on the roadways requires drivers to follow certain laws. Even though you may be familiar with the laws in your own state, that doesn't mean the rules are the same when you are driving in another state. Beyond the basic rules of following speed limits and traffic signals and the numerous common sense-based laws that don't vary from state to state, some areas have additional laws you will have to follow. The following are the rules of road for Minnesota drivers.
License and permits
New residents must apply for a new license within 60 days of becoming a resident. They will also have to pass both the vision and knowledge tests in order to obtain a new license.

The minimum age for obtaining an Instructional Permit is 15 years old with a parent or guardian's signature.

Drivers under 18 years old must have an accompanying licensed driver that is 21 or older when driving with an Instructional Permit. Those who are 18 or older must have a licensed driver who is 18 or older with them when driving.

After completing all requirements and holding an Instructional Permit for 3 months, drivers can apply for a Provisional License, which must be held for 12 months.
Right of way
Any driver that approaches an intersection while traveling at higher speeds than those posted on the roadway loses the right of way.

Funeral processions always have the right of way.

Drivers must yield to pedestrians if not doing so could result in accident or injury.
Seat belts and safety seats
All drivers and passengers are required to wear a seat belt.

Children under eight years old or less than four feet nine inches in height must be in a federally approved child safety seat or booster that is designed for their height and weight.
General rules
Mufflers - All vehicles must have working mufflers that are free from leaks and don't allow excessive noise or smoke.

Headlights - Headlights must be used whenever visibility is down to 500 feet to the front of the vehicle, and during periods of rain, fog, sleet, snow or hail.

License plate lights - License plate lights must have white bulbs.

Defroster - All vehicles must have a working windshield defroster and windshield wipers.

Slower drivers - All drivers must follow the minimum posted speed limits to avoid disrupting the flow of traffic.

Signaling - All drivers are required to signal 100 feet in advance when making a turn, changing lanes or slowing or stopping a vehicle. Proper hand signals may be used during the day, but it is illegal to use hand signals in place of electric turn signals at night.

Reduced conflict intersections - Reduced conflict intersections are used on four-lane highways that are divided. These intersections are in place to prevent left turns and crossing traffic from side streets. Instead, drivers turn right and then make a U-turn at the designated opening in the median.

Passing - When driving on a two-lane highway where passing is permitted, it is permitted to increase your speed up to 10 mph over the posted speed limit when it is safe to pass.

Parking - It is illegal to park in front of or in a manner that blocks a mailbox.

Littering - It is illegal to throw any items or trash out of vehicle windows when traveling in Minnesota.

Accidents - Accidents that only involve property damage less than $1,000 do not have to be reported to law enforcement, but you are required to notify the owner if you damage someone else's property. Law enforcement must be notified of all accidents in which injury or death occurs.

Cell phones - Drivers are not permitted to send, write or read text messages or emails or access the Internet while operating a vehicle unless using a hands-free device.

Buses - Drivers are required to stop a minimum of 20 feet from a school bus that is loading or unloading children and can't start driving again until the flashing lights are off and the stop arm is no longer out. This does not apply when on the opposite side of a divided highway.

Zipper merge - Minnesota uses the "Zipper Merge" when a lane on a road is closed. Rather than merging early when traffic is backing up, drivers are required to stay in their lane until reaching the merging point. From there, take turns with the drivers already in the merge lane to flow into traffic.
Following these Minnesota road rules in addition to those that remain the same from one state to another will make sure you drive legally. The Minnesota Driver's Manual is also available in you would like more information.
---
The statements expressed above are only for informational purposes and should be independently verified. Please see our
terms of service
for more details