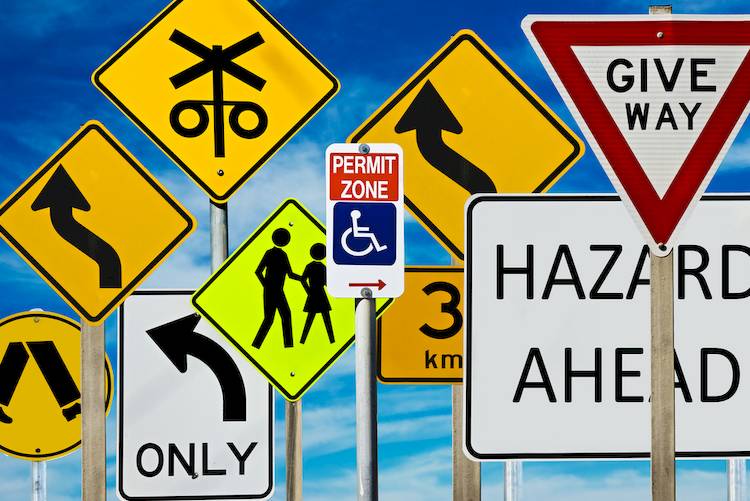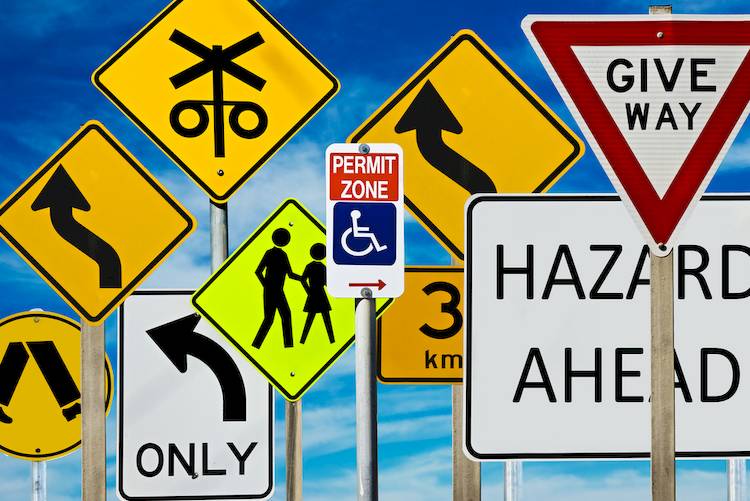 Whether you've recently moved to Tennessee, you're visiting on vacation, or you've lived in this beautiful state your whole life, you might be surprised at some of the specific state traffic laws you'll find here. To make sure you're operating within the law, read through the rules of the road in Tennessee.
General safety rules in Tennessee
The driver and passenger in the front seat of a passenger vehicle must wear a seat-belt whenever the vehicle is in motion. Passengers in the back seat must also wear seat-belts if they are under the age of 17 and/or if the driver is driving with a learner permit.

All children under a year old, or weighing less than 20 pounds must be secured in an appropriate, rear-facing child restraint system. Children between one and three, weighing more than 20 pounds can sit in a forward-facing child seat, and children under eight and less than 4'9" tall must have a booster seat. All other children aged 17 and under must wear a seatbelt wherever they are sitting in the car.

Yellow flashing lights on school buses indicate that they are preparing to stop and drop off or pick up children. Red flashing lights indicate that drivers approaching from both directions should stop until the bus has turned off its red flashing lights. Never pass a bus with red flashing lights.

Always yield to fire trucks entering or leaving fire stations. Likewise, you should always yield to all emergency vehicles with sirens and flashing lights. Do not enter an intersection if an emergency vehicle is approaching, and if one is overtaking you, pull over to the side of the road.

Pedestrians will always have the right of way in crosswalks in Tennessee. Both pedestrians and drivers can improve pedestrian safety by watching crossing signals, and drivers should always look for pedestrians in crosswalks when making right or left turns at intersections.

Tennessee does not have many bicycle lanes, but when you see them you should know that you are not allowed to enter, drive, or park in them. You may cross a bicycle lane to make a turn only after you've yielded to any bicycles in the lane.

Red flashing traffic lights signal traffic to stop and look before continuing through an intersection. Yellow flashing traffic lights are caution signals, and you should slow down to ensure that it's safe to continue without stopping.

If you come across out of order traffic lights, simply treat them like four-way stops.

Motorcyclists in Tennessee will need to obtain a motorcycle (class M) license if they want to ride any motorcycle or moped with 126 cc of displacement or more. To get this secondary license, you must already have a valid Tennessee driver's license.
Important safe driving laws in Tennessee
Passing on the left is legal when there is a dashed white line between same-direction lanes or a dashed yellow line between opposite-direction lanes. Passing is prohibited when the lines on the road are solid and/or in areas with "No Passing Zone" signs.

Drivers may make a right on red in Tennessee after coming to a full stop at the intersection and ensuring that the roadway is clear and it is safe to make the turn. Watch out for "No Right on Red" signs, as these will supersede this law.

U-turns are prohibited at intersections where police officers or traffic lights are controlling the flow of traffic, where visibility is less than 500 feet in each direction, between intersections on city streets, and in locations where a "No U-Turns" sign is posted.

When approaching a four-way stop, you must come to a full stop and yield to any vehicles that arrived before you. You should then yield to the vehicle(s) to your right if you arrived at the same time.

It is illegal to block intersections in Tennessee. If traffic isn't flowing, do not enter the intersection until you can get all the way across and out of the way of cross traffic.

High-occupancy vehicle (HOV) lanes are designated by white diamonds in the lanes and/or "HOV" signs. These are reserved for motorcycles, carpools, and high occupancy vehicles.
Accidents, DUIs, and legal details in Tennessee
Tennessee has an implied consent law, which means that drivers implicitly consent to alcohol testing by driving in the state. Driving under the influence (DUI) in Tennessee is defined as having a blood alcohol content (BAC) of 0.08 or higher, but depending on the driver's impairment, it's possible to get a DUI with a lower BAC.

Drivers involved in accidents in Tennessee should always stop, pull off of the road if possible, and exchange insurance and contact information. If there are injuries and/or a lot of damage to involved vehicles, call the police and wait at or near the site of the accident for law enforcement to arrive.

As with a lot of other states, radar detectors are permitted for personal passenger vehicles but not for any commercial vehicles in Tennessee.

Tennessee only requires license plates on the backs of vehicles registered in the state, but registration must be renewed annually.
---
The statements expressed above are only for informational purposes and should be independently verified. Please see our
terms of service
for more details