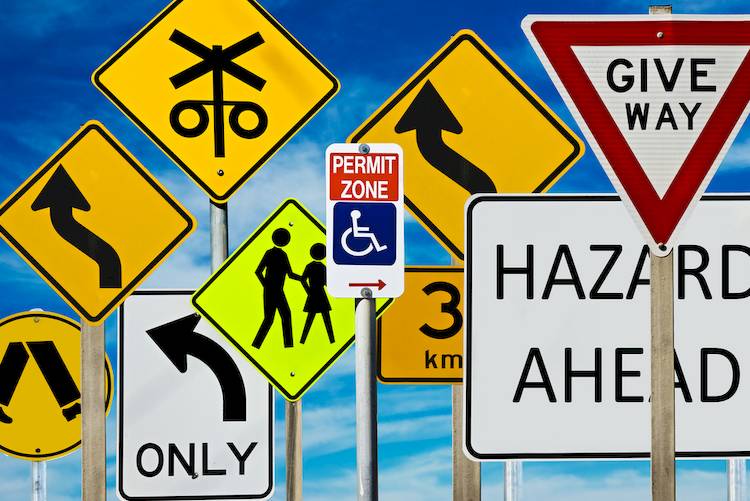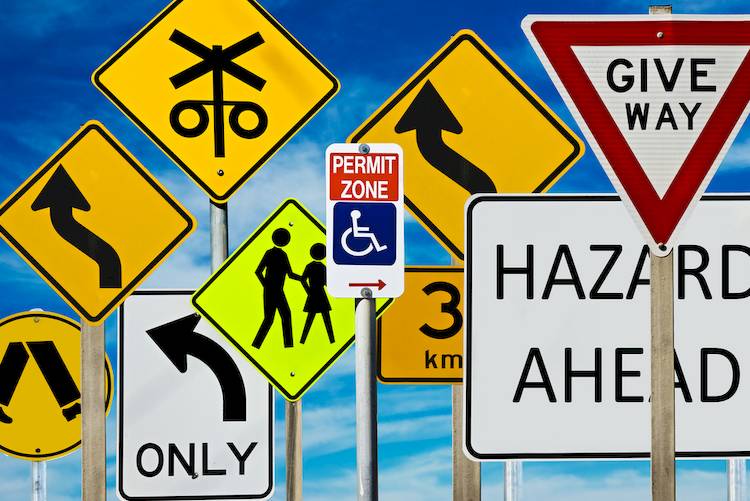 Driving on the roads means you have to know and understand the laws that are in place. While many are based on common sense and are the same from one state to another, there are others that may be different from those in your own state. If you are visiting or moving to Illinois, you'll need to be aware of the rules of the road that may differ from those in your home state.
Driver's license
The legal age to obtain a driver's license in Illinois is 18.

Children age 16 and 17 can obtain a driver's license after completing a driver education course approved by the state, 50 hours of driving practice and passing the 3-part exam.

Drivers under the age of 21 are not permitted to drive for-hire transportation for more than 10 passengers, school buses, religious organization buses, commuter vans, vehicles used for transporting children for child care or those for transporting senior citizens.

New residents are required to obtain an Illinois driver's license within 90 days of moving to the state.
Cell phones
It is illegal for anyone under the age of 19 to use any type of cell phone, including hands-free devices.

Adults age 19 and over can use Bluetooth or hands-free devices only while driving.
Seat belts
All drivers and passengers in both the front and back seats are required to wear a seat belt.

Children under eight years of age must be in a safety seat that is appropriate for their height and weight.

The driver is responsible for any children that are not restrained according to the laws.
Right of way
Funeral processions always have the right of way, and it is illegal to pass or attempt to join a procession in order to gain right of way.

Drivers are required to yield the right of way to pedestrians.

Drivers must yield the right of way in any situation if not doing so will cause an accident.
Crash reporting
Any crash that causes injury, $1,500 or more in damages, or death, must be reported.

If a vehicle involved in the crash is uninsured, it must be reported if the property damage exceeds $500.

Reports must occur within 30 minutes of the accident.
General rules
Emergency scenes - It is illegal to use a cellphone or take photos within 500 feet of the scene of an emergency.

Passing - Drivers must provide three feet of clearance when passing bicyclists or pedestrians walking or riding on the roadways or shoulders.

Signaling - Drivers must use a continuous turn signal for 100 feet before making the maneuver in a residential or business area. In all other areas, the distance is increased to 200 feet.

School buses - Any driver that passes a school bus that has its light flashing and stop arm on and that is unloading or loading passengers on any road with two or fewer lanes could be subject to a three-month license suspension.

Backing - Backing up is prohibited on controlled access roadways and shoulders. However, backing is permitted on other types of roads if it does not interfere with traffic and it is safe to do so.

Headphones - Headphones are not permitted while driving. Single-ear headsets for use with hands-free or Bluetooth devices are permitted.

Pushing - It is illegal to push a vehicle on rural highways unless doing so to remove and prevent a hazard on the roadway.

Sound systems - A sound system can't be audible from 75 feet or more from the vehicle when driving on highways.

Motorcycles - Motorcycle riders are permitted to go through an intersection if the red light does not turn green after 120 seconds, providing they yield right of way to any oncoming traffic.

Scooters and mopeds - All scooters and mopeds that are ridden on Illinois streets must be properly titled and registered.

Medical cannabis - It is illegal to drive under the influence of medical cannabis. Any medical cannabis transported in a vehicle must be in a location inaccessible by the driver and in a tamper-evident container.

Contributing to Driving Under the Influence (DUI) - It is illegal to allow a person that you know is under the influence of alcohol to drive your vehicle.

Headlights - Drivers are required to use headlights when the windshield wipers must be in use due to the weather.

Radar jamming devices - It is illegal to have and/or use a radar jamming device in any vehicle.
Following these rules of the road will make sure you are within the laws on Illinois roads and highways. If you would like more information, make sure to check the Illinois Driver's Manual.
---
The statements expressed above are only for informational purposes and should be independently verified. Please see our
terms of service
for more details