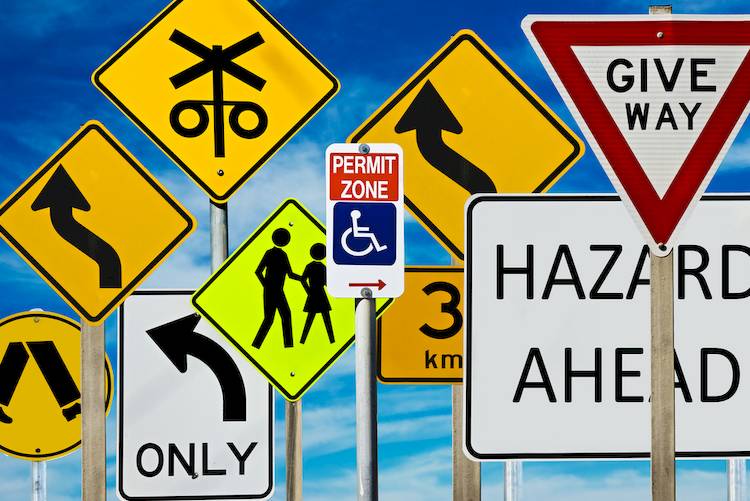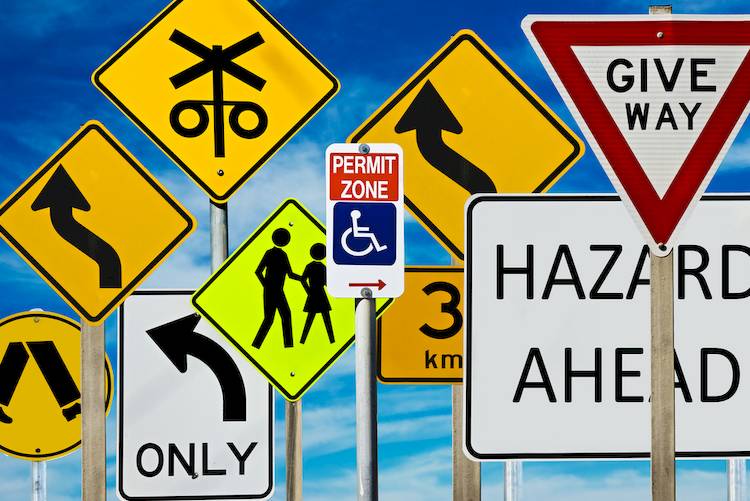 If you're a licensed driver, then you know the traffic laws in your state well. Many of those laws are based on common sense and remains the same throughout each state. However, other states may have different rules that you will need to follow. The following are the rules of the road for Nevada drivers that may differ from those in your home state, so you will want to make sure you know them if you are planning to move to or visit the state.
Permits and licenses
New residents with a license from another state are required to obtain a Nevada driver's license within 30 days of moving to the state.

Nevada accepts both local and online driver's education schools providing they are approved by the DMV.

Instruction permits are available for those who are a minimum of 15 years and 6 months old. The permit holder is only permitted to drive with a licensed driver that is at least 21 sitting in the seat to their left. This permit must be held for at least six months before applying for a Nevada driver's license if under the age of 18.

Drivers who are under the age of 18 when they obtain their driver's license are not permitted to have any non-family member that is under the age of 18 in the vehicle for the first 6 months. Drivers that are 16 and 17 are not permitted to drive between 10 PM and 5 AM unless they are driving to or from an event that was scheduled.
Seat belts
Drivers and all passengers in the vehicle are required to wear seat belts.

Children weighing less than 60 pounds and under the age of 6 must be in a child safety seat that is designed for their height and weight.

All passengers age six and older must be in a seat belt, no matter what seat they are occupying.
Unattended children and pets
Children seven years old or younger can't be left unattended in a vehicle if there is a serious risk to their safety or health.

Children age 7 and under left in a vehicle that does not present serious risk must be supervised by someone who is a minimum of 12 years old.

It is unlawful to leave a dog or cat inside a vehicle and unattended when temperatures are extremely hot or cold. Law enforcement, officials and firefighters are permitted to use reasonable force in order to rescue the animal.
Cell phones
Use of cell phone for making or receiving calls is only permitted with the use of a hands-free device while driving.

It is illegal to use a cell phone or other wireless handheld device to send texts, emails, instant messages or to access the Internet while driving.
Right of way
While pedestrians are required to follow all Walk/Don't Walk signals, drivers are required to yield if failing to do so could cause injury to a pedestrian.

Drivers must yield to bike riders who are in bike lanes or on bike paths.

Funeral processions always have the right of way.
General rules
School zones - The speed limit in school zones may be 25 or 15 mph. Drivers must follow all posted speed limits.

Ramp meters - Some freeway entrances have ramp meters to control the flow of traffic. Drivers must stop when the light is red and proceed on green, making sure to pay attention to any signage that designates that only one vehicle may go per light.

Following - Drivers are required to leave a two-second gap between them and the vehicle they are following. This space must increase based on weather, traffic, road conditions and if the vehicle is hauling a trailer.

Signaling - When making turns, drivers are required to signal using the vehicle's turn signals or the appropriate hand signals 100 feet in advance on city streets and 300 feet when traveling on highways.

Passing - Passing on the right is only permitted on streets with two or more lanes where traffic is traveling in the same direction.

Bicyclists - Drivers must leave three feet of space when passing a bicyclist.

Bridges - Parking on bridges or other elevated driving structures is not permitted.

Emergency vehicles - When approaching an emergency vehicles that has lights flashing and is stopped on the side of the road, decrease speed to under the speed limit and move over to the left if it is safe to do so.
These rules of the road may be different from those that you are used to following. Making sure you follow them along with the laws that apply in every state will keep you safe and legal on Nevada roadways. If you would like more information, make sure to check the Nevada Driver's Manual.
---
The statements expressed above are only for informational purposes and should be independently verified. Please see our
terms of service
for more details