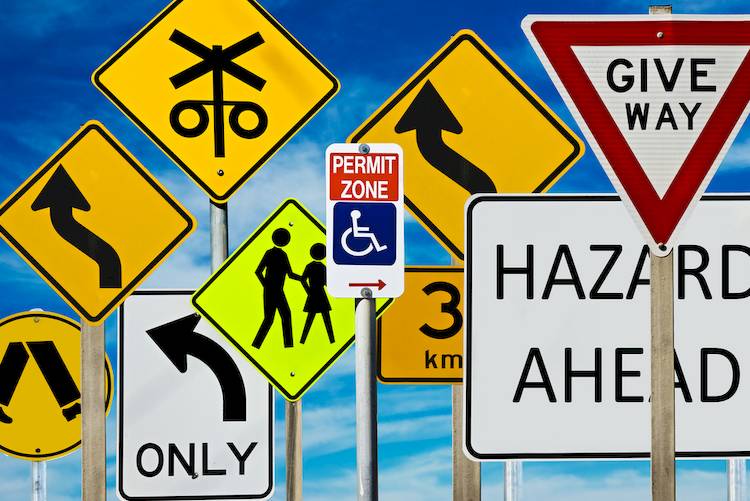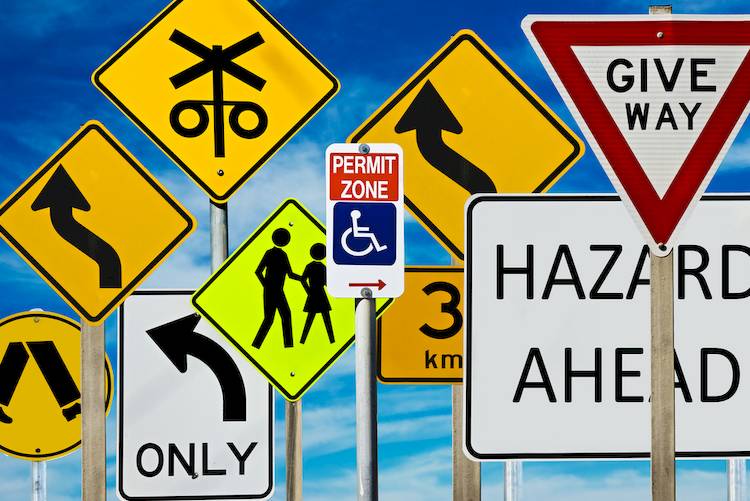 Are you a lifetime Vermonter, or have you just moved to the freedom and unity state? Whatever the case may be, if you're doing any driving in Vermont, you should be familiar with the rules of the road, so here's a guide to help you understand traffic laws in Vermont
General road rules for safety in Vermont
All occupants of any motor vehicle in motion in Vermont must wear seat-belts.

Infants who are one years old or younger and/or weigh less than 20 pounds must be secured in a rear-facing child seat. Toddlers between one and four years old, who weigh between 20 and 40 pounds must sit in a forward-facing child seat. Children aged four to eight must ride in a booster until they are tall enough to have their belt secured snuggly and low across their lap with the shoulder belt crossing their sternum.

When driving in Vermont, you should always yield to emergency vehicles that have their lights and sirens on. If they are approaching from behind, pull over to the side of the road or move over to the right at least one lane to let them by. If they are approaching an intersection, stop and wait until they have passed.

School buses with flashing yellow lights are signaling that drivers should slow down and prepare to stop. Flashing red lights on a school bus indicate that you should stop, whether you are behind the bus or facing it. The only exceptions to this is if you are on a separate roadway or if you are driving the opposite direction on a divided or multi-lane highway.

Pedestrians in crosswalks always have the right of way in Vermont, even if the crosswalk signal and traffic light have already changed. Drivers should also look out for pedestrians in crosswalks when turning, as well as when crossing sidewalks to enter or leave driveways or parking lots.

If you see yellow flashing traffic lights, slow down and make sure that it is safe to continue. Some yellow flashing lights indicate a crosswalk, or bicycle lane. Red flashing traffic lights indicate that drivers should stop and then proceed when it is safe to go.

Out of order traffic lights that are not flashing at all should be treated as four-way stops.
Important laws for safe driving in Vermont
All Vermont motorcyclists must wear helmets whenever operating or riding as a passenger on a motorcycle. Getting a motorcycle endorsement (class M) for your Vermont driver's license requires a knowledge test and a skills test. To take the skills test, you must have a DOT approved helmet, eye protection, and a registered motorcycle and valid insurance card.

Passing slower vehicles on the left is only legal when the road lines are dashed instead of solid and when there is not a "No Passing Zone" sign in the area.

It is illegal to drive or park in a marked bicycle lane. When passing bicycles, whether or not a bicycle lane is present, you must give at least four feet of clearance.

It is legal to make a right turn on red only after you've come to a complete stop and checked for traffic.

U-turns are prohibited on interstate highways in Vermont and at intersections where there is a "No U-Turns" sign posted. Never make a U-turn at a curve or when you have limited visibility of traffic in both directions.

When you come to a four-way stop, bring your vehicle to a complete stop before continuing. If you arrive at the same time as other drivers, yield to the drivers to your right. If other drivers arrive before you, yield to them before going.

Blocking intersections is dangerous, and it's illegal in Vermont. If there isn't enough space to complete a turn or make it all the way through an intersection, do not proceed until traffic has cleared.

Most on-ramps in Vermont will not have ramp-metering signals, and motorists will be expected to accelerate and merge without assistance. In high-traffic areas, ramp meters allow one car at a time to enter the on-ramp and merge onto the highway to better control the flow of traffic.
DUIs, accidents, and registration for Vermont drivers
For adults, driving under the influence (DUI) in Vermont is defined as having a BAC (blood alcohol content) of 0.08 or higher. For drivers under 21, it's defined as having a BAC of 0.02 or higher. Penalties for a first offender DUI in Vermont include but are not limited to license suspension and mandated drug and alcohol education.

If you're involved in an accident in Vermont, move the involved vehicles out of the roadway if possible. If anyone is injured or if there is extensive damage, dial 911 for an ambulance and/or to file a police report. If the damage is over $3000 and/or anyone is injured, a police report must be filed with 72 hours of the accident.

Be aware that radar detectors are legal for private vehicles in Vermont, but they are prohibited by federal law.

To legally drive a vehicle registered in Vermont, you must display valid front and rear license plates, and they must be renewed annually.
---
The statements expressed above are only for informational purposes and should be independently verified. Please see our
terms of service
for more details