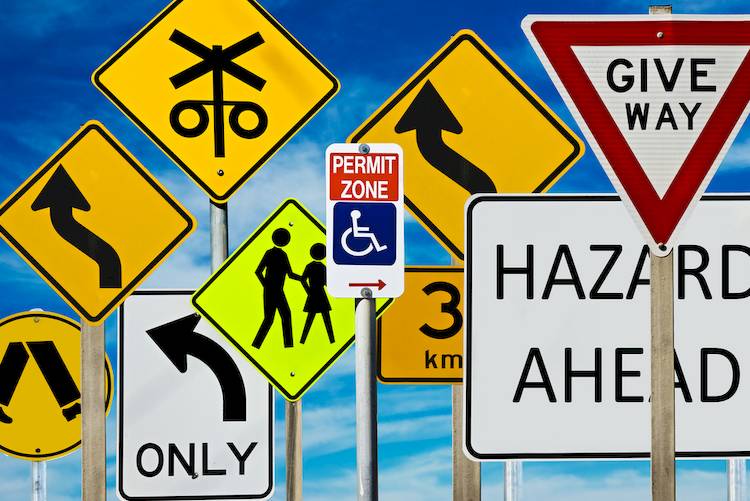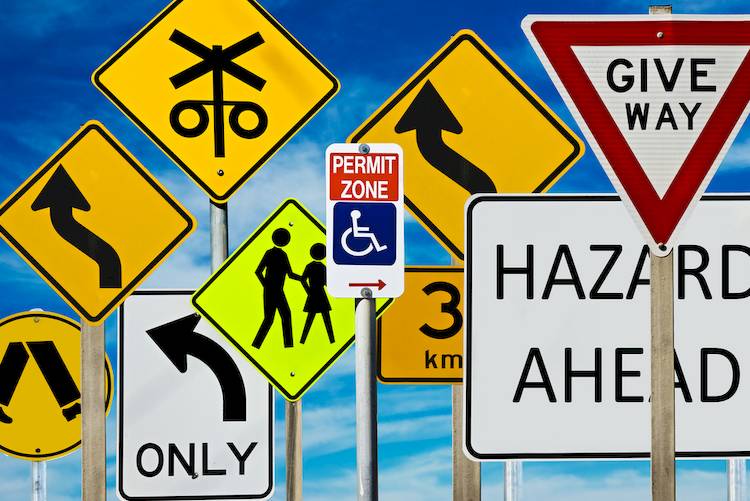 When it comes to driving, if you have a valid driver's license, you likely know the traffic laws you are required to follow in the state in which it was issued. While that same knowledge will help with the most common rules of the road in other states, there may be some that are different from what you are use to following. Below you will find the rules of the road for Ohio drivers that may be different from some of the ones you are used to in your own state.
Licenses and permits
The minimum age at which it is possible to obtain an Ohio driver's license is 15 years, 6 months.

A Temporary Instruction Permit Identification Card allows new drivers to practice driving while supervised by a driver over the age of 21 so that they can meet the requirements for obtaining a full driver's license.

Anyone applying for a driver's license that is under the age of 18 must complete a driver's education course that includes at least 24 hours of classroom and 8 hours of driving instruction.

New residents must obtain an Ohio driver's license within 30 days of establishing residency in the state. Those over 18 years old are generally only required to pass the vision screening, while those under 18 years old with a valid out-of-state license will need to provide proof of driver's education.
Right of way
Drivers must yield the right of way to funeral processions.

Pedestrians always have the right of way at intersections and crosswalks, but drivers must always yield the right of way even if the pedestrian is making an illegal move.
Seat belts and safety seats
Drivers and those riding in the front seat are required to wear seat belts when vehicles are in motion.

If the driver is under the age of 18, everyone in the vehicle must be in a seat belt.

Children weighing less than 40 pounds and under the age of 4 must be in an approved child safety seat that meets the size and weight requirements of the child and the needs of the vehicle for proper installation.

Children older than 4 but under 8 years old and children less than 57 inches tall must be in a booster seat.

Children between the ages of 4 and 15 must be in either an appropriate safety seat or a properly adjusted seat belt.
General rules
Motorcycles - All motorcycle operators and passengers are required to wear eye protection. Those who are under 18 years old and those who are riding with an operator that is under 18 must also wear a helmet.

License plate lights - All vehicles must have a license plate light that uses a white bulb for illumination.

Colored lights - Passenger vehicles are only permitted to have amber or white lights mounted to the front of the vehicle.

Safety glass - All glass on motor vehicles is required to be safety glass and there should be no visible cracks, obstructions, discoloration or diffusion.

Mufflers - Mufflers are required on all vehicles and can't have bypasses, cutouts or other devices designed to increase gas or produce excessive smoke or noise.

Emissions testing - Vehicles registered in Summit, Cuyahoga, Portage, Lorain, Geauga and Lake counties must have emissions testing completed prior to being registered.

Right turn on red - Right turn on red is permitted only if there are no posted signs prohibiting it. The driver must make a complete stop and verify that there are no pedestrians or other vehicles approaching and that it is safe to make the turn before doing so.

Turn signals - Motorists are required to signal using the vehicle's turn signals or the appropriate hand signals no less than 100 feet prior to where the turn will be made.

School buses - Drivers who are traveling in the opposite direction of a bus that is loading or unloading students on a four lane highway are not required to stop. All vehicles must stop on all other roadways.

Minimum speeds - Motorists are required to drive at speeds that do not block or impede other drivers. Controlled-access highways have minimum posted speeds that must be followed during ideal conditions.

One-lane bridge signs - Ohio also has one-lane bridge signs. When these are present, the closest vehicle to the bridge has the right of way. All motorists should proceed with caution.
These rules of the road in Ohio must be followed along with the more common traffic laws that never change from state to state. Making sure you know and follow these rules will keep you legal when driving on the roadways in Ohio. If you would like more information, the Digest of Ohio Motor Vehicle Laws can help answer any questions you may have.
---
The statements expressed above are only for informational purposes and should be independently verified. Please see our
terms of service
for more details