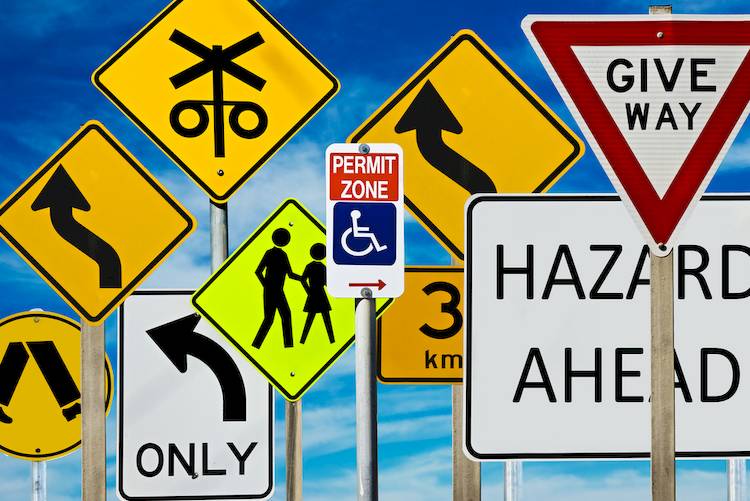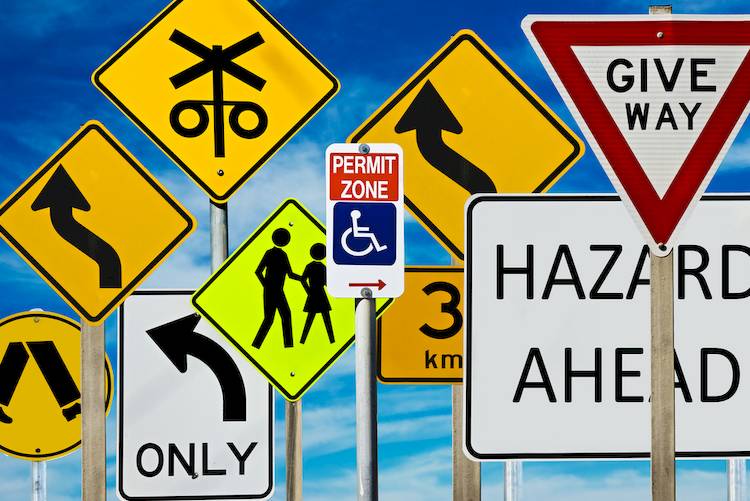 While you likely know the rules of the road in your home state very well, that doesn't mean you know them in all of the states. Even though many driving laws are the same from one state to another, there are others laws that may be different. If you are planning on visiting or moving to Maine, you will want to make sure you know the following rules of the road that may be different from those in your own state.
Permits and licenses
Potential drivers must be 15 years old and have completed a Maine-approved driver education course in order to obtain a permit. The driver course is not required for those over 18 years of age.

A driver's license can be issued at age 16, providing the permit holder meets all requirements and passes the testing phase.

The initial driver's license is provisional for 2 years for those under 21 and 1 year for those that are age 21 or older. A moving violation conviction during this period will result in the license being suspended for 30 days for the first offense.

New residents must register vehicles, which requires a safety inspection. New residents must obtain a Maine license within 30 days of moving to the state.
Required equipments
All vehicles must have a rearview mirror that is undamaged.

Windshield wipers are required and must work

A working defroster is required and it must have a working fan that blows the heated air onto the windshield.

Windshields must not be cracked, clouded or broken.

Mufflers must not permit excessive or loud noise and must have no leaks.
Seat belts and safety seats
All drivers and passengers must be in seat belts when riding in a vehicle.

Children weighing less than 80 pounds and who are under 8 years old must be in a child safety seat or booster that is federally approved and designed for their height and weight.

Children aged 12 and under are not permitted in the front seat.
General rules
Lane use lights - Lane use lights designate which lanes can be used at a given time. A green arrow indicates open lanes for use, while flashing yellow X indicates that the lane can be used for turning only. A red X means that driving is not permitted in the lane.

Right of way - Pedestrians must always be given right of way, even when crossing illegally. No driver can take the right of way if it will cause an accident.

Dogs - Dogs can't be transported in convertibles or pickup trucks unless they are protected from jumping, falling or being thrown from the vehicle.

Headlights - Headlights are required when visibility is less than 1,000 feet due to low light, smoke, dirt, rain, snow or fog. They are also required any time the windshield wipers are required due to weather.

Cell phones - Drivers under 18 years of age can not use a cell phone or any other electronic device while driving.

Sound systems - Sound systems can't be played at a level that makes it audible from 25 feet or more from the vehicle or over 85 decibels.

Minimum speeds - Drivers are required to follow the posted minimum speeds. If a minimum speed is not posted, it is unlawful to drive at a speed that interferes with traffic traveling the posted or reasonable speed for the conditions.

Access aisles - It is illegal to park in a disability parking spot access aisle, which is an area of diagonal yellow lines directly beside the parking spot.

Following - Maine drivers must use the two-second rule, which means that they must leave a minimum of two seconds of space between them and the vehicle they are following. This should be increased to four or more seconds depending on traffic and weather conditions.

Bicyclists - Drivers must leave three feet of space between their vehicle and a bicyclist on the roadways at all times.

Animals - It is illegal to intentionally frighten any animal that is being driven, ridden or walked on or near a roadway.
Understanding these rules of the road for drivers in Maine, along with the more common laws that are required in most states, will make sure you are legal and safe when driving throughout the state. If you would like more information, check the State of Maine Motorist Handbook and Study Guide.
---
The statements expressed above are only for informational purposes and should be independently verified. Please see our
terms of service
for more details