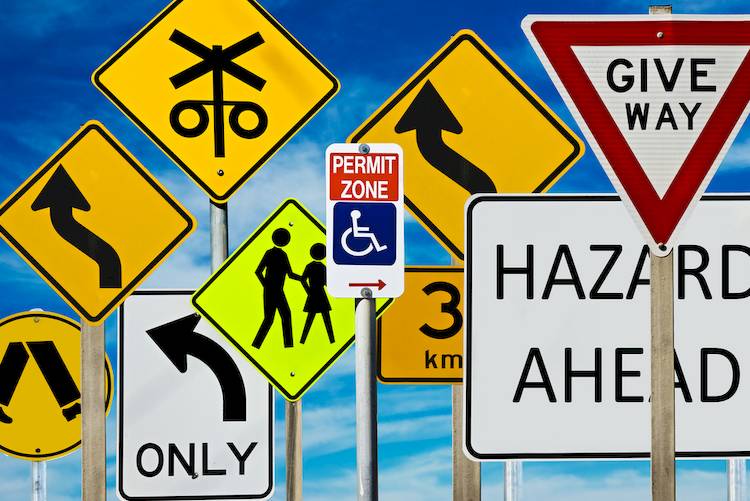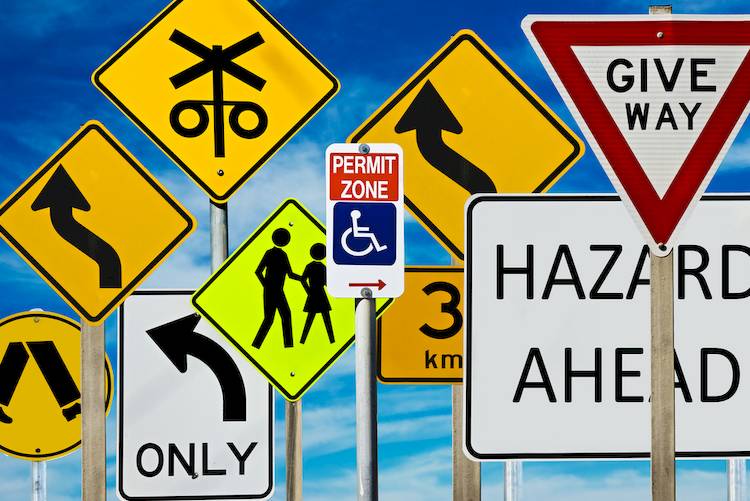 As a licensed driver, you already know there are many rules you have to follow when driving. Many of them are common sense or are the same from one state to the next. However, some states have different rules that you may not be used to following. If you are planning on visiting or moving to Nebraska, you will need to know the traffic laws that may be different from those in your own home state. Below you'll find out about the rules of the road for Nebraska drivers that could be different from the laws in other states.
Licenses and permits
New residents who have a valid license in another state are required to get a Nebraska license within 30 days of moving to the state.

A School Learner's Permit is for those who are at least 14 and allows them to learn how to drive with a licensed driver that is at least 21 sitting in the seat beside them.

A School Permit are for those who are at least 14 years and 2 months old and who have had a School Learner's Permit. The School Permit allows the student to drive to and from school and between schools unattended if he or she lives outside of a city that has 5,000 or more people and lives at least 1.5 miles from the school. If a licensed driver over 21 is in the vehicle, the permit holder can drive any time.

A Learner's Permit are for those who are at least 15, and requires that they have a 21-year-old licensed driver in the seat beside them.

The Provisional Operator's Permit is available at the age of 16 after the driver has held one of the above permits. The provisional permit allows the driver to operate a vehicle without supervision between 6 AM and 12 AM.

The Operator's License is available for those who are at least 17 years old and who have held a provisional permit for a minimum of 12 months. In addition to driving a vehicle, this license also allows the holder to ride mopeds and all-terrain vehicles.
Seat belts and safety seats
All drivers and passengers in the front seat must wear a seat belt. Drivers can't be pulled over solely for not following this rule, but can be ticketed if pulled over for another offense.

Children six and under must be in a child safety seat designed for their height and weight. This is a primary law, which means drivers can be pulled over solely for violating it.

Children between the ages of 6 and 18 must be in a safety seat or seat belt. Drivers can't be pulled over for violating this law but can be ticketed if pulled over for a different reason.
Right of way
Vehicles are required to yield to pedestrians in crosswalks or any time not doing so would result in an accident.

Funeral processions are given the classification of emergency vehicles and must be yielded to at all times.
General rules
Children and pets - Pets and children should never be left in a vehicle unattended.

Texting - It is illegal to type, send or read text messages or emails using a cell phone or any other handheld device.

Headlights - Headlights are required when the windshield wipers are needed due to weather conditions.

Following - Drivers are required to leave a minimum of three seconds between themselves and the vehicle they are following. This should increase based on weather and traffic conditions, or when hauling a trailer.

Television screens - Television screens are not permitted in any part of the vehicle that would allow the driver to see it.

Nitrous oxide - It is illegal to use nitrous oxide in any vehicle that is driven on public roadways.

Windshield tint - Windshield tinting is only permitted above the AS-1 line and must be non-reflective. Any tinting below that line must be clear.

Windows - Drivers can't operate a vehicle that has objects hanging in the windows that obstructs their vision.

Move over - Drivers must move at least one lane away from emergency and road assistance vehicles that are stopped on the side of the road with their lights flashing. If it is not safe to move over a lane, drivers must slow down and prepare to stop if necessary.

Passing - It is illegal to go over any posted speed limit when passing another vehicle.
When driving in Nebraska, you will want to make sure you follow these road rules along with those that are the same in every state, such as speed limits, traffic signals and road signs. The Nebraska Driver's Manual is available if you would like more information.
---
The statements expressed above are only for informational purposes and should be independently verified. Please see our
terms of service
for more details