Each week we compile the best announcements and developments from the world of cars. Here are the topics you can't miss from September 10 to September 16.
Mid-engine Corvette prototype spied
Chevrolet's Corvette is one of the best-known American sports cars, with world-class performance that belies its price tag. The Corvette has always stuck to the classic front-engine, rear-wheel drive layout shared by so many great cars. However new spy photos indicate that the long-rumored mid-engine Corvette is getting closer to production.
The grainy photos were taken at a Chevrolet development center, and show a heavily-camouflaged coupe running through tests. While it's hard to see much detail underneath the camo, it's clearly a low-slung, mid-engine car with hints of Corvette design. These photos lead us to believe that the new Corvette could be revealed as soon as 2019.
A mid-engine layout is arguably the best for a sports car, as it aids balance and response. While it's not clear whether this will replace the front-engine Corvette or be offered as a more performance-focused version higher up the product ladder, we can expect something significant to debut from Chevrolet soon.
Autoweek has a full photo gallery.
2017 Chevrolet Bolt released with 238-mile electric range
Perhaps the biggest hesitation car buyers have in making the switch to an electric car is range anxiety, that is, that it's more difficult to keep an electric car charged on a long journey than it is to stop for fuel in a gas-powered car. As such every mile of electric range a car has counts, and Chevrolet has addressed concerns of range anxiety with their new Bolt.
The car has officially been rated with a 238-mile electric range, coming close to the range of some gas-powered cars. What's more the Bolt has more electric range than Tesla's hotly-anticipated Model 3 sedan.
It's a cool looking and highly functional little car, with a large hatchback trunk and seating for five passengers. While pricing hasn't been made official, the Bolt is set to be a seriously compelling options for drivers considering ditching gasoline.
(Green Car Reports has more details)[http://www.greencarreports.com/news/1106042_2017-chevy-bolt-ev-electric-car-238-mile-epa-range-rating-119-mpge-combined).
Clever car hacks from Ford
The focus of automotive technology today seems to be on autonomous and alternative-fueled vehicles, but that doesn't mean there isn't space for innovation in other areas too. Ford recently unveiled some cool ideas to make driving better as part of its Further With Ford.
The Phone As Car system lets a passenger take control of a car's audio, heating and cooling, and entertainment features through their phone. There's also a translation function, which the system's creator envisions as useful for taxi passengers in foreign countries.
Carr-E is a small, round, hoverboard-like device that stores in the trunk of a car. The idea is that the driver arrives at their destination, then deploys Carr-E, which they can ride on top of to move more quickly, or set their belongings on so they don't have to carry them. It's a handy way to augment getting from place to place more easily.
Perhaps the most unique idea is the On-The-Go H2O system, which collects water condensation from their air conditioning unit, then filters and stores it in a tank underneath the vehicle. When the driver gets thirsty they can simply put their cup up against a tap and dispense water inside the car. The system's creator also sees this as a way for people in developing countries to more easily have access to a source of fresh water.
These ideas show that there will always be room for innovation when it comes to cars. For interviews with the creators of these ideas, head to Autoblog.
New Toyota Camry accidentally revealed?
The Toyota Camry is one of the best-selling cars in America, and the current generation features the car's most aggressive styling yet. However, a new photo indicates that the next-generation Camry is on the way, and might push the car's sporty design even further.
Toyota has been campaigning a Camry in NASCAR for several years now, and a photo from a recent series event brought next year's Camry race car on stage. The car clearly has different styling from the current version, so it's thought that this will be applied to the Camry we see on the road every day.
The Camry still focuses on reliability and affordability over track-ready performance, but perhaps the car's hundreds of thousands of buyers will appreciate a fresh dose of style in the upcoming revision.
Carscoops has more details on the NASCAR Camry.
Major restructuring at Apple's car project
It's an open secret that Apple has been working on a car project for several years now, but it's still not clear exactly what form their effort will take. We may have to wait even longer to find out for sure, as new reports indicate there have been major shakeups in their "Project Titan" car department.
Apparently, Apple has laid off dozens of employees and closed divisions related to Project Titan. Over the last few years mysterious car prototypes have been seen near the Apple campus and reports differ whether they're working on a proprietary electric vehicle or some sort of connected car technology platform, but these recent changes show that the project is struggling. No one outside of Apple knows the truth about Project Titan, and it seems that there's uncertainty inside the company, too.
Regardless, we'll all have to wait a little longer before we hear anything official about Project Titan from the technology giant. Until then, read the report from The New York Times.
Recalls of the week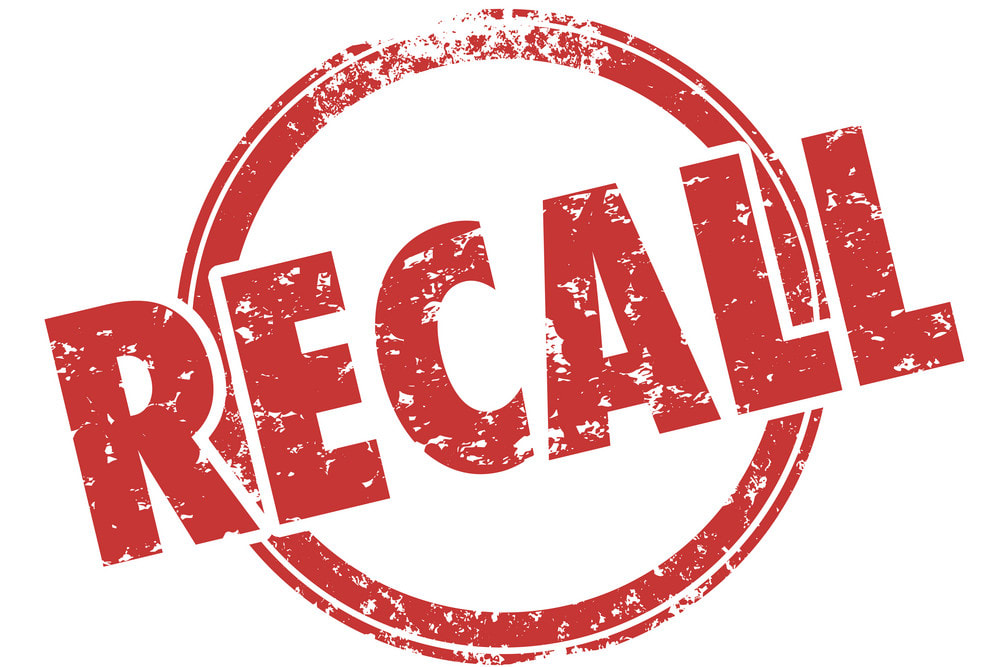 A small number of 2016 Toyota Priuses are being recalled to fix airbags that can deploy without reason or warning. The problem lies in a faulty weld in the airbag inflator, which can allow gas to escape and cause the passenger airbag to deploy. While so far the only incidents that have been reported occurred while the car was parked and unoccupied, this would be a really scary thing if the airbag suddenly went off when the car is in motion. Fortunately, only about 7,600 Priuses are affected, and the recall should officially begin in November.
Hyundai is recalling about 41,000 Tucson crossovers to remedy a transmission issue. The car's "EcoShift" dual-clutch transmission has sensors that aid shifting performance, but these sensors can go haywire when outside temperatures get too hot. The result is hesitation when the driver pushes the pedal, meaning the car won't react as it's supposed to. No accidents or injuries have been reported, and Hyundai dealerships will reprogram the transmission module to fix the sensors.
This week's big recall news relates to Fiat Chrysler group, who is recalling 1.9 million of their cars from across their brands. The recall relates to bad impact sensors that control airbag deployment, which could result in the airbags not working in a crash. Fiat Chrysler was scant on details about the cause of the problem, but this is a big deal for any Chrysler, Dodge, or Jeep owner who would prefer their airbags to properly function. No start date has been announced for the recall.
For more information on these recalls and others, head to CarComplaints.
---
The statements expressed above are only for informational purposes and should be independently verified. Please see our
terms of service
for more details