There are some very different, unique vehicles in Japan that aren't offered in the American marketplace. There are:
Compact trucks
Versatile SUVs
Performance sports cars
Luxury sedans
You may want to drive something that is one-of-a-kind in your area of the world. You may originally be from a country that has right-hand drive vehicles on the road. Or, you may be looking for a performance car that isn't offered here in the US. Whatever your reason, you can have a Japanese vehicle imported to the United States as long as it meets certain criteria.
Part 1 of 4: Know the criteria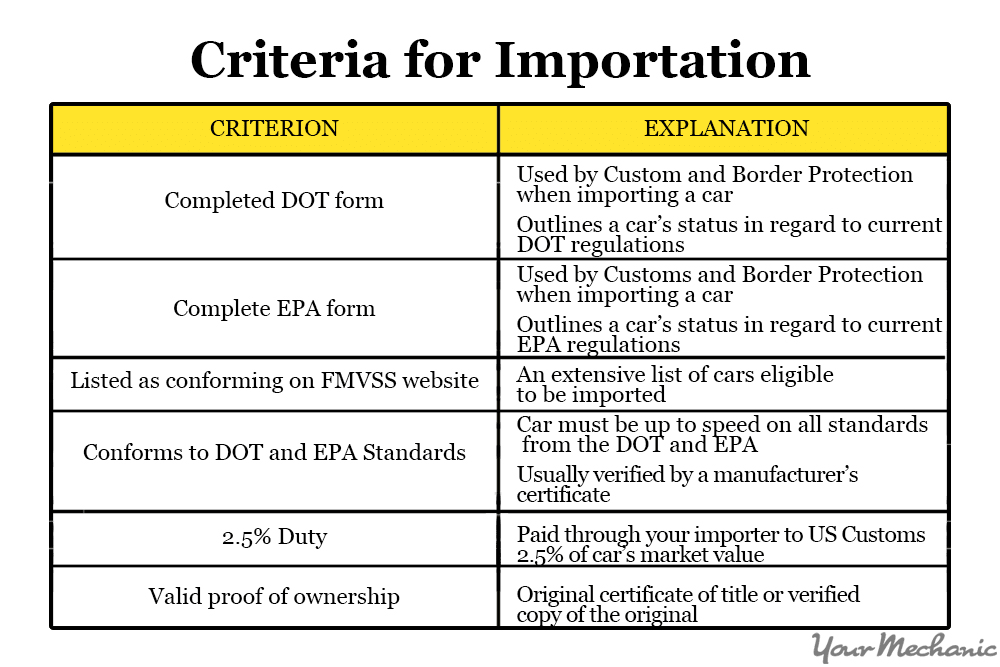 The criteria may seem easy to meet, but many vehicles manufactured for use in Japan don't conform to DOT and EPA standards. It is cost prohibitive to make vehicles conform to the required standards if they don't already, making importing newer Japanese vehicles difficult.
Step 1: Check if your vehicle conforms. You can check if the vehicle you want to import conforms to the Federal Motor Vehicle Safety Standards (FMVSS) on the NHTSA website.
There is a way, however to import older Japanese vehicles in an easier fashion. According to the NHTSA, vehicles 25 years or older are exempt from compliance to DOT and EPA rules under the FMVSS classic car rules.
Part 2 of 4: Determine the vehicle's eligibility
Step 1: Go to the NHTSA website. On the NHTSA, you will find the list of nonconforming vehicles eligible to be imported into the United States.
Note: The list is extensive and organized in alphabetical order.
Step 2: Find the car you want. Find the make and model of the car you want to import.
Step 3: Find the manufacture date. Check the manufacture date of the vehicle you wish to import.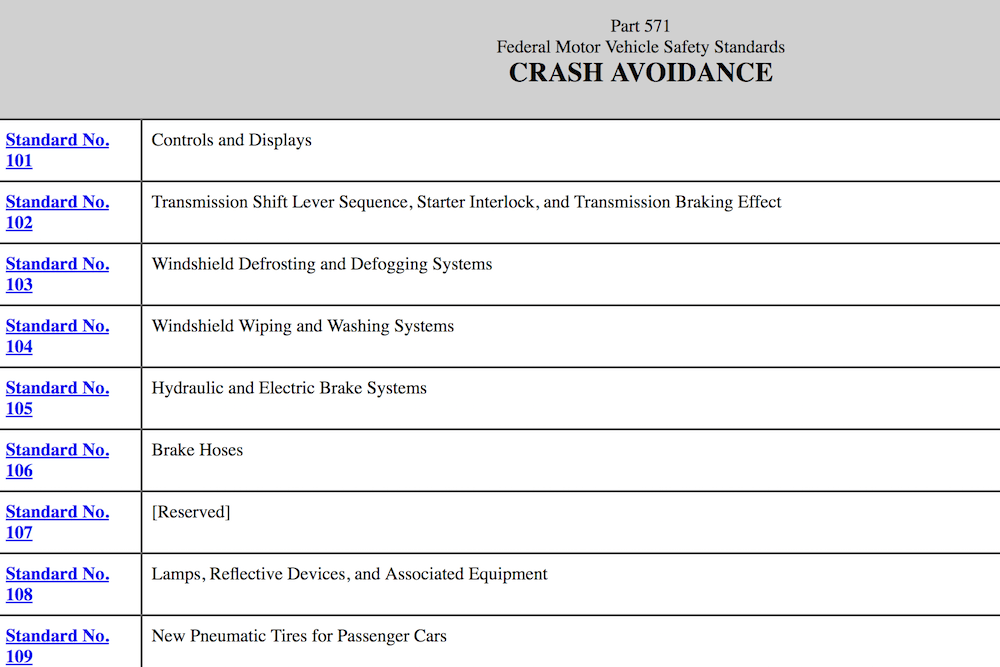 Step 4: Verify that the vehicle meets the FMVSS standards. The vehicle must conform to FMVSS to be eligible to import.
If the vehicle is eligible, based on its manufacture date or the Federal Motor Vehicle Safety Standards, you can proceed with the importation.
Part 3 of 4: Complete the vehicle purchase through an importer
Step 1: Set up an arrangement with an importer. Make an agreement with a registered importer to bring the vehicle from Japan.
Tip: You can find a registered importer on the NHTSA website.

Warning: It is lawful only for a party on the list of registered importers to bring a nonconforming vehicle into the United States.
Step 2: Give importer a deposit. Provide a deposit to the importer to bring the vehicle over.
The importer requires a deposit equal to 150% of the purchase price of the vehicle to import it and is responsible for bringing the vehicle into compliance before you are permitted to register and operate it.
Note: Your deposit ensures they will have payment to complete repairs to make your vehicle compliant. This deposit is required whether repairs are needed or not. You'll receive your payment back if it is not used fully.
Step 3: Complete relevant forms. Complete the DOT form HS-7 and the EPA form 3520-1.
The forms can be completed by you or your registered importer as long as they are filled out completely.
Step 4: Allow importer to complete paperwork. Your registered importer will complete the sale agreement along with the required paperwork to bring your vehicle over.
Step 5: Pay the duty. Pay your 2.5% duty to U.S. Customs and Border Protection.
The duty can also be paid through your importer depending on the agreement you reach with them. The duty is 2.5% of either the purchase price or the Kelley Blue Book value.
Note: Kelley Blue Book values may not be available for every vehicle because vehicles manufactured for the Japanese market may not have listings in the American-based Kelley Blue Book.

Step 6: Wait for your vehicle to arrive. Allow your vehicle to arrive, usually within 4-8 weeks in most cases.
Part 4 of 4: Certify and license your Japanese car
Step 1: Have necessary compliance repairs performed. Have compliance repairs completed, which are done by your registered importer before you can take possession of the car.
Step 2: Finalize the transaction. Complete your transaction with your importer and take possession of your car.
Note: You may have additional fees to pay according to your arrangement.
Step 3: Get a state safety inspection. Have your car towed to a repair facility for a state safety inspection.
A state safety inspection verifies that the vehicle is in good order and can be safely operated on the highways. State safety inspections are different in each state.
To find a state safety inspection station in your area, go to the DMV website for your particular state.
Note: Your imported vehicle isn't required to pass a smog test or DOT standards if it is more than 25 years old from its date of manufacture.
Step 4: Perform any necessary safety-related repairs. Have any repairs performed to make sure your vehicle is safely operable.
It is possible that you may not need any repairs, though some vehicles bought sight-unseen from overseas may need extensive modifications and repairs.
Step 5: Get a title and license from the DMV. Visit the DMV with your bill of sale and importation paperwork to have a new title prepared and a license acquired.
Importing a vehicle from Japan can take a long time, from paperwork and shipping to the inspections and modifications. If you desire a unique vehicle that will stand out in the crowd, the process is very rewarding, allowing you to enjoy a unique driving experience. If you have any questions about your new vehicle, you can Ask a Mechanic for quick and detailed advice.
---
The statements expressed above are only for informational purposes and should be independently verified. Please see our
terms of service
for more details