As a vehicle ages, it often loses some of its luster as the newness wears off and time takes its toll on the interior and exterior. The good news is that almost any car can be made to look like new again by taking a few easy-to-follow steps, including repairing broken parts, adding aftermarket parts, and cleaning the vehicle thoroughly inside and out.
Method 1 of 2: Repair the vehicle
Materials Needed
Cell phone
Computer
Paper and pencil
Replacement parts (new or used)
One of the best ways to fix up a bad car is to repair it. In addition to making a vehicle look better, repairing and replacing broken and worn parts also ensures that your car runs longer and operates more safely, saving you the expense of having to buy another vehicle.
Tip: When replacing parts, try to use new parts if possible. Where this is not possible, find the best used parts available.
Step 1: Determine if a vehicle is worth repairing. If the sum of the parts needed for the repair is greater than half the value of the vehicle, then you should consider replacing the vehicle.
You can find vehicle values at sites like Kelley Blue Book, Edmunds, and AutoTrader.
Tip: You can also purchase aftermarket parts at this time and have them installed. If you plan on reselling your car, keep in mind, though, that aftermarket products can sometimes devalue your vehicle.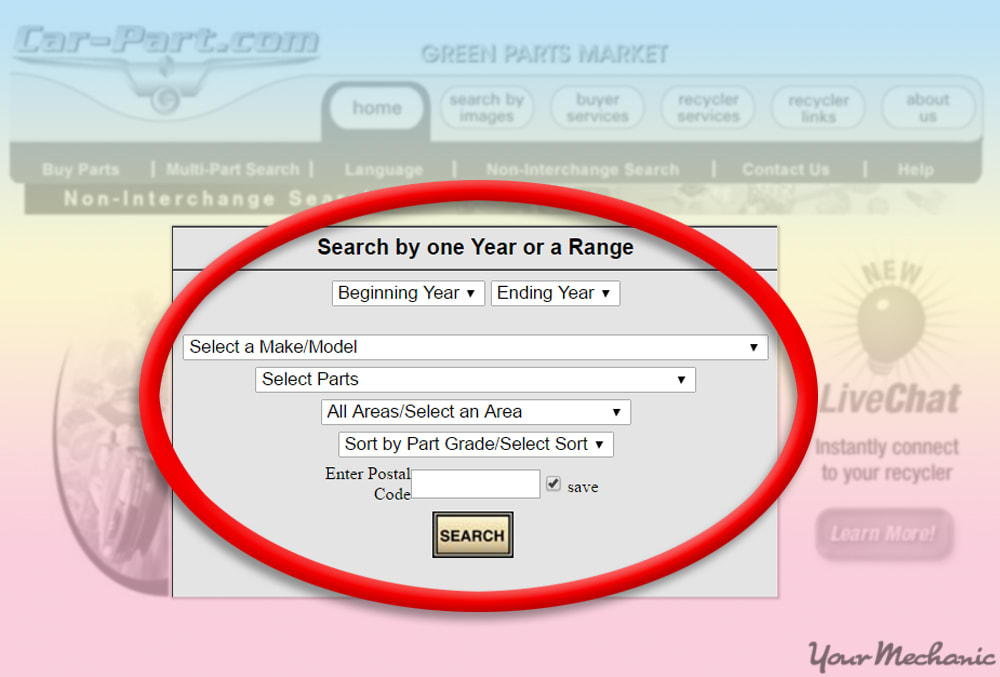 Step 2: Find replacement parts. Search for and buy the necessary parts you need to repair your vehicle. You have three options when looking for new or used parts, including online, parts stores, or salvage yards.
Online: You can search online sites such as Car-Part.com, eBay Motors, and PartsHotlines to find the new and used parts you need.

Parts stores: Local auto part stores provide a quick and easy way to get a hold of the parts you are in search of. If they don't have the part in-store, most often they can search their extensive inventory and have it delivered right to the store for pickup.

Salvage yards: Another option is to check the local salvage yards yourself. While more time consuming, this is often a cheaper alternative than having someone else search for you and then charging you for the cost of delivery.

Tip: If you take the vehicle to a mechanic to have it repaired, consider having the shop procure replacement parts for you. Auto mechanic shops usually have sources for acquiring the parts they need for a good price, and it can save you the headache of having to track a replacement part down yourself. Most shops will also consult with you first to give you the options available when buying parts to repair your vehicle.
Step 3: Decide if you're going to replace parts yourself. When replacing parts, you can use the services of an expert mechanic, or you can do it yourself if you have the know-how.
Before attempting any repair yourself, make sure you have the required space and tools to do so. Many public places and rental dwellings prohibit prolonged vehicle repair on their premises, so check before proceeding.
Tip: If you are unsure about which part to get, look it up in your vehicle's owner's manual. The manual should list the correct part type and any specifications for smaller parts, such as light bulbs and wipers. For more specific information, check a relevant auto repair manual or search our site for relevant articles.
Method 2 of 2: Clean the vehicle inside and out
Materials Needed
Clean rags
Soap and water
Water hose
Thoroughly cleaning and detailing your vehicle can make it sparkle and look almost brand new. Washing a vehicle is not enough, though. Use compounds, such as a clay bar, to remove any hard-to-reach dirt. Once completely free of dirt, stains, and other residues, make sure to apply the appropriate waxes and polishes to protect your vehicle's surface, both on inside and outside surfaces.
Tip: Another option is to pay professional detailers to clean your car for you. Professional detailers know many tricks of the trade of which you may not be aware.
Step 1: Clean the outside. Start by cleaning the outside of your vehicle by using soap and water.
Begin on the roof of the car and work your way down when applying soap and rinsing off.
You can also apply a prewash solution to help loosen up any hard-to-remove dirt beforehand.
Step 2: Dry the car. After washing your car, pull your vehicle to a shady spot and dry it completely.
This prohibits the formation of water spots that can mark up your vehicle's paint job if left to dry on its own. In addition, clean the exterior windows after drying the outside of your vehicle.
Step 3: Clean the inside of the vehicle. This includes vacuuming the carpeting and wiping down any inside surfaces.
Also, remove and clean the floor mats separately at this time. Many self-service car washes offer a place to hang mats while cleaning the inside of your car, but make sure not to forget them when you are finished.
You should also clean off the interior window surfaces at this time.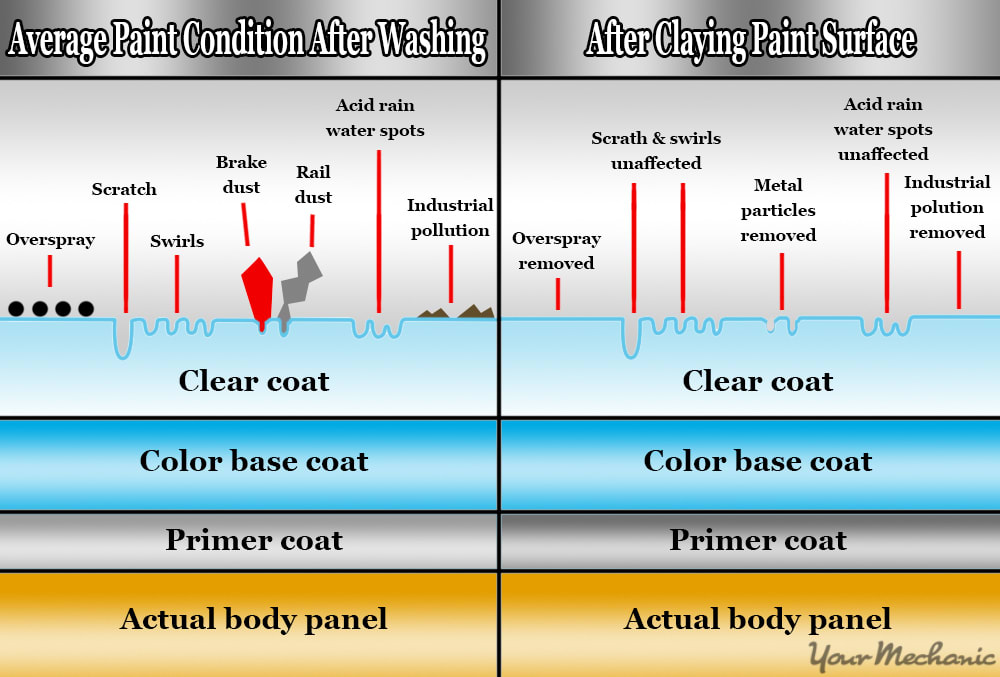 Step 4: Detail the car. The last step in the cleaning process is to detail the vehicle.
Detailing is the process of cleaning every little area of the vehicle inside and out.
Most professionals use such materials as clay bars to make sure that they can get into the nooks and crannies of a vehicle.
You should consider using the services of professional detailers if you do not feel confident in doing the task yourself.
Step 5: Apply wax. After the vehicle has been detailed, apply a coat of wax to protect the vehicle paint and to bring out its color.
Professional detailers should have this as an additional service, or you can complete this step yourself using the appropriate car wax and polisher.
With a little effort, you can make almost any old car look great. As long as the paint on the car is in decent shape, cleaning, detailing, and polishing it can make it shine and look almost like new. When it comes to the mechanical side of your vehicle, keeping it in good repair ensures that it will be around for a long time. If you cannot perform the job yourself, consider asking an expert mechanic to help you.
---
The statements expressed above are only for informational purposes and should be independently verified. Please see our
terms of service
for more details