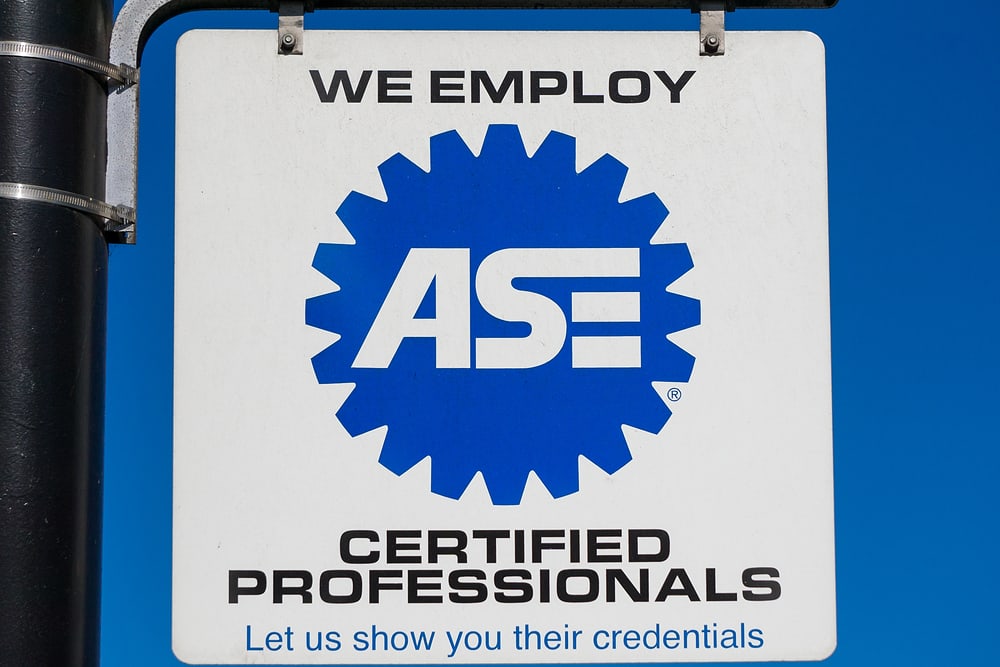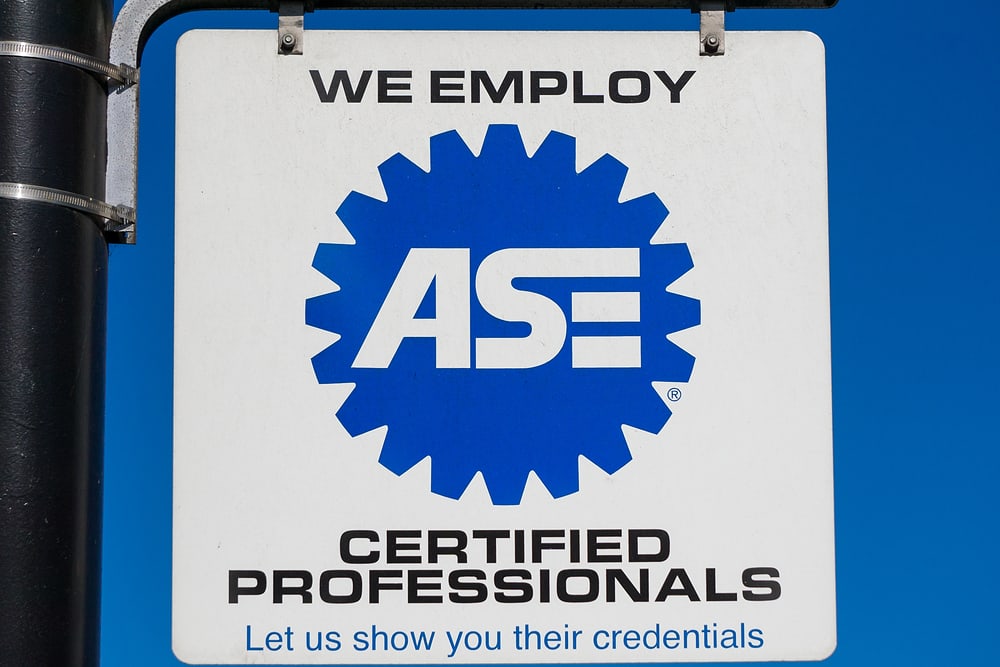 As an automotive technician, you know how important ASE certification is to improving your marketability as well as your income. If you've only been out of mechanic school for a few years and you want a better automotive technician job, you should know that an ASE Certified Technician's annual pay can be as high as $50,000. This is considerably more than most non-certified mechanics make, so it's worth your time and effort to go through the testing process.
The National Institute of Automotive Service Excellence offers upwards of 40 master technician certifications. The A Series of ASE tests consists of A1 – A9, and results in Automobile & Light Truck Certification. The A1 test covers Engine Repair and contains 50 questions. In order to become certified in the A Series you must pass A1-A8, and have two years of work experience related to the certification.
Getting certified may sound intimidating, but there are plenty of resources available which provide the opportunity to study, and practice, for the A1 Engine Repair test.
The ASE website
The official website is without a doubt the most reliable way to obtain study materials and practice tests. You can download the study guide to the entire series, A1-A9, in PDF format, free of charge. You can also gain access to official ASE practice tests on the website. The tests cost $14.95 each if purchased in a quantity of one or two, $12.95 if purchasing between three and 24 practice tests, and $11.95 each if buying access to 25 or more.
Once you complete your purchase on the site, you will receive a voucher code that may be used to purchase access to the practice test of your choice. The code is good for 60 days. Keep in mind that there is only one version of each practice test available on the ASE website. Using additional vouchers for the A1 practice test will not yield a variation on the questions.
The official ASE certification practice tests are half the length of the actual tests. Once you complete the A1 practice test you will receive a performance report containing information on your correct and incorrect answers.
Third-party websites
If you've been searching for study guides and practice tests for the A1 ASE certification exam, then you know there are many other sites offering free practice versions. While some of these sites may offer useful information to use in preparing for your exam, the only way to know that you're getting 100% accurate test preparation is by using the official ASE website for your study materials.
Should you decide to utilize other study and practice test resources on the internet, be sure to research reviews about these sites so you can ensure that you're making an informed choice about which materials to use.
Taking the test
ASE converted all of its testing to computer based in 2012. There are no longer any written tests available. You may take the tests year-round, and testing dates and times even include weekends. In addition, with the computer-based certification testing you will receive your results immediately.
One other issue of note is that even though the A1 ASE test only contains 50 scored multiple choice questions, there may be additional test questions for statistical research purposes. You will not be able to tell which are the scored questions and which are unscored, so you'll want to answer each one to the best of your knowledge.
Although taking a test may be the last thing you want to do after you've already completed automotive technician training, the sooner you get ASE certified, the better. You'll increase your employability, give yourself higher earning potential in the long run, and have the satisfaction of knowing that you're a Master Technician.
If you're already a certified mechanic and you're interested in working with YourMechanic, submit an online application for an opportunity to become a mobile mechanic
---
The statements expressed above are only for informational purposes and should be independently verified. Please see our
terms of service
for more details