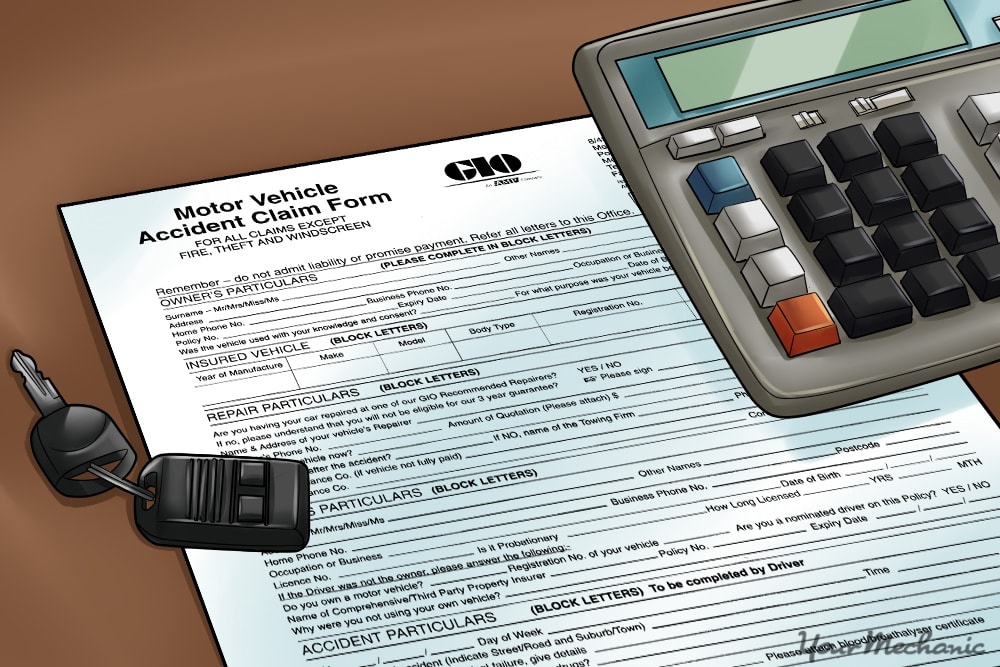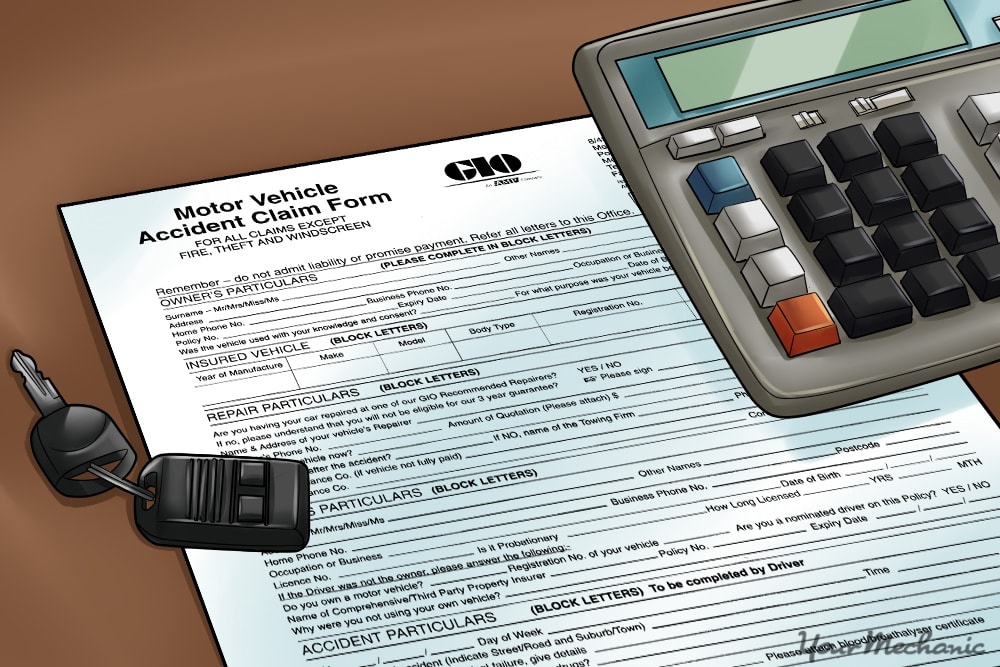 Buying a car is an exciting and challenging time. It's possible to go through the whole process of buying a car, transferring the title, and obtaining car insurance without asking the previous owner whether there were any insurance claims against the car.
It's important to know if there have been any insurance claims that have been filed on the car you own. You can glean some important insight into your car by obtaining your car's previous insurance records and vehicle history.
You can gather the following details about your car just by looking at the insurance history:
If the title has been branded or is no longer a clear title.
If there has been any structural damage on your vehicle.
If there has been any bodywork or paintwork completed.
If there are potential areas of the car that may require attention.
You can get your car's previous insurance history from one of several sources.
Method 1 of 3: Check an online vehicle history report
Vehicle history reports detail your vehicle's claim history as well as title information. From a vehicle history report, you can get information that can help you in your search for previous insurance records.
Step 1: Purchase a comprehensive vehicle history report. Use a well-known service such as Carfax or AutoCheck for your vehicle history report.
A comprehensive vehicle history report will detail important information including insurance claims, title information and status changes, registration information, mileage records, and service and inspection history.
Step 2: Look for title changes in the vehicle history report. If the title status changes from clear to salvage, flood, theft, branded, or some other title status other than clear, the vehicle would have had extensive previous damage that was reported by a previous insurer.
Step 3: Check for large mileage disparities in the history. If there is a long period of time where mileage is unreported and the mileage hasn't changed significantly in that time frame, it can indicate a major repair that wasn't reported through an insurance company.
The vehicle may have sat uninsured for a long period of time while repairs were being completed.
Step 4: Check the damage report. Any damage reported on the vehicle history report indicates that an insurance claim was processed for vehicle repairs, most often collision repairs.
Method 2 of 3: Contact the DMV for previous insurers
The Department of Motor Vehicles in your state can be of great help obtaining the name of the insurance company or companies that dealt with your vehicle before you owned it.
You can get the insurance company's name easily as the insurance information is associated with the vehicle identification number (VIN) and not with the owner's information.
Step 1: Find the VIN number. You can find your VIN number on the driver's side dash of your car, on the driver's door pillar placard, or on your car insurance or title.
Step 2: Call the Department of Motor Vehicles in your state. Search your state's DMV page for a contact phone number, then call them to get the insurance information.
Tip: The DMV can be very busy, so be prepared to wait on hold for an extended period of time.
Step 3: Contact a DMV agent. Provide a DMV agent with the VIN number of your vehicle. Inform them that you are looking for previous insurance companies listed for your vehicle.
Since the insurance information is not tied to the previous owner's personal information, the DMV can access previous policies.
Step 4: Get the previous insurance policy information. Have the DMV agent supply you with information by fax or email if possible.
You cannot access any information that has previous owner information but you can get the insurance company's name and likely policy number associated with the vehicle's previous insurance.
Step 5: Contact the relevant insurance company. Insurance companies keep very detailed records of insurance claims paid out including the damage sustained to specific vehicles and the cost to repair them. Contact the insurance company to get previous claim information.
Method 3 of 3: Contact the previous owner for insurance information
If you have the previous owner's contact information, give them a call to get their previous insurer's policy information. For this reason, it's always a good idea to keep a copy of your car's title transfer documentation and the bill of sale for your purchase.
Tip: When you contact the previous owner, they may be suspicious why you need their previous insurance information for your vehicle. Indicating that your insurance company requires additional information can alleviate their suspicion, though it may not truly be the reason for the inquiry.
Once you've obtained previous insurance information for your car, you can determine what areas you need to watch for potential problems. If possible, try to get a safety inspection and pre-purchase inspection conducted by a professional mechanic, such as one from YourMechanic, before you finalize any used car purchase. You may also want to have repaired areas inspected to ensure that they are properly repaired and will stand the test of time.
---
The statements expressed above are only for informational purposes and should be independently verified. Please see our
terms of service
for more details