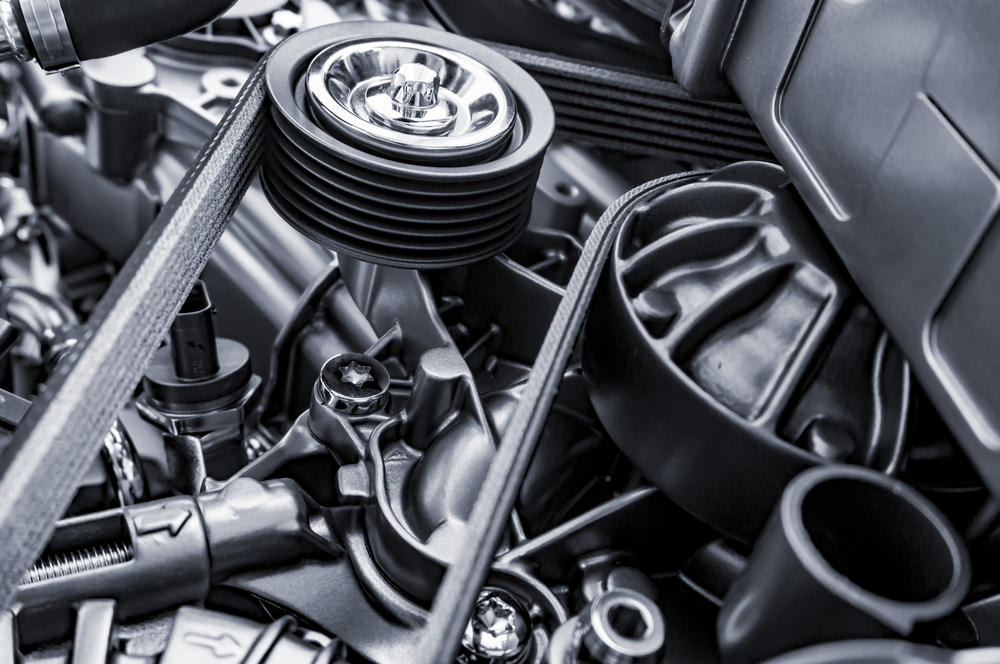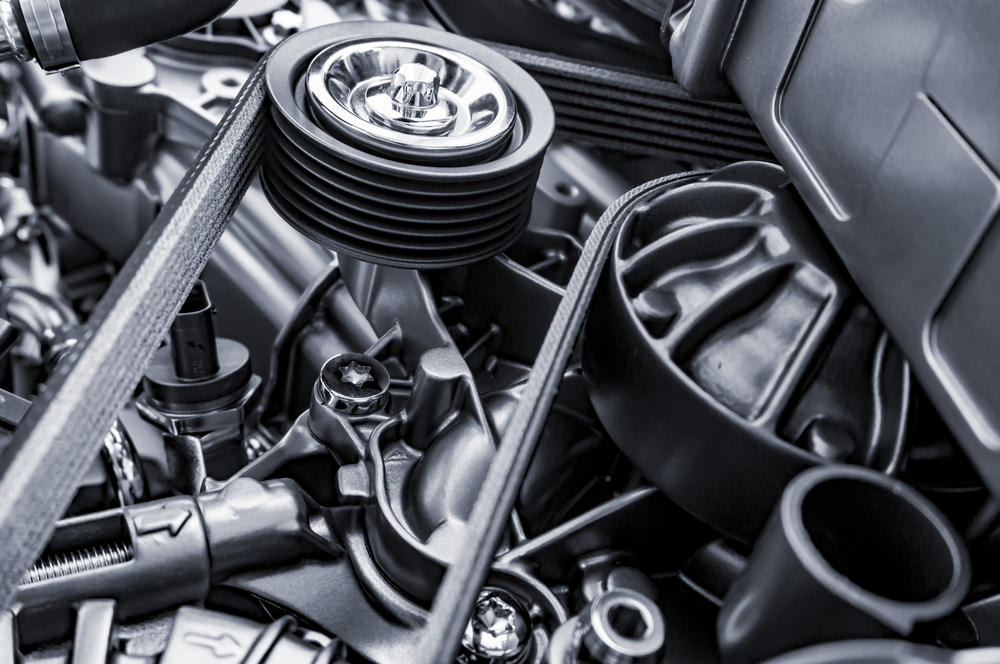 Your car engine consists of a number of rapidly moving parts, including a crankshaft, camshaft, pistons, engine valves, rods and pulleys. As the piston moves up and down, the valves move correspondingly, in and out. The crankshaft spins, and the connecting rods pull and push. All of this has to work in perfect harmony.
Different types of timing
There are two kinds of timing, cam timing and ignition timing. The cam timing regulates the valves and pistons, and the whole process is controlled by the timing chain or belt. If the timing is off, damage can occur. In some engines, called "interference engines," the consequences can be especially bad. With this type of engine, the engine valves and pistons actually occupy the same space in the cylinder, but at different times. Since the intervals between the time when the piston owns the space, and the time when the valve owns the space is far less than a second, you can probably imagine the consequences if the timing is off. You could end up having to have your engine rebuilt, or even replaced.
If your cam timing is off, chances are you'll know because your car will not be running well, if it's running at all. Your ignition timing, on the other hand, can be harder to identify, but it's easy to adjust. Ignition timing has to do with the four cycles of your car's engine. The four cycles are:
Air gets sucked in by means of the intake valve, while the injectors deliver fuel.
The fuel mixture is compressed.
The spark plug combusts the fuel mixture, pushing the piston down.
The exhaust valve opens to let out the burnt fuel gases (the exhaust).
The most important thing is that the spark happens on time. If it doesn't, you can end up with choppy idle, no power, or an engine that just won't work.
You should never ignore engine timing problems, since if the timing is off, serious engine problems can be the result. If your car displays any of the symptoms of bad motor timing, consult a professional mechanic.
---
The statements expressed above are only for informational purposes and should be independently verified. Please see our
terms of service
for more details