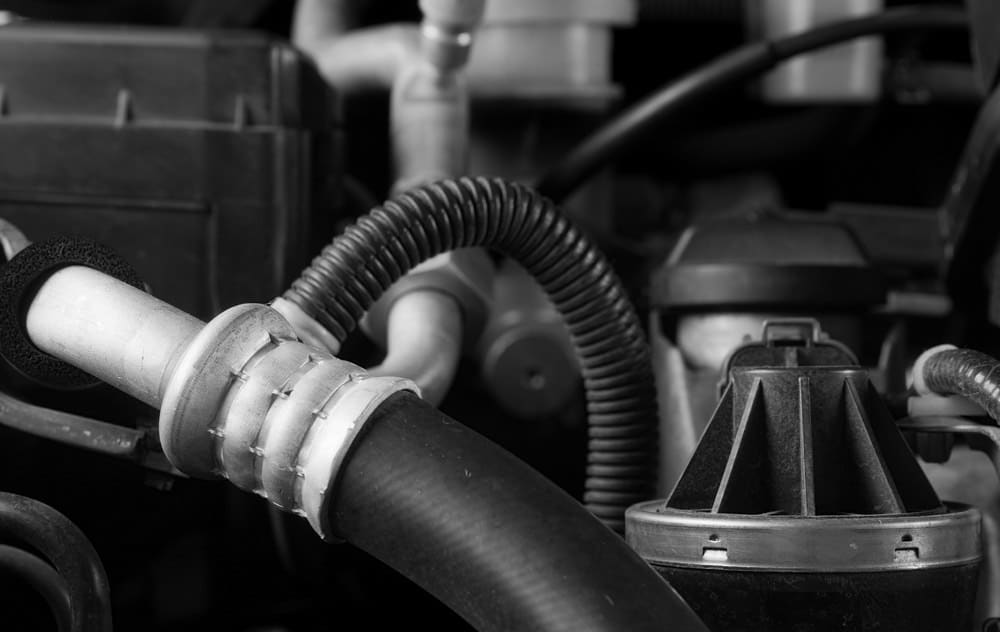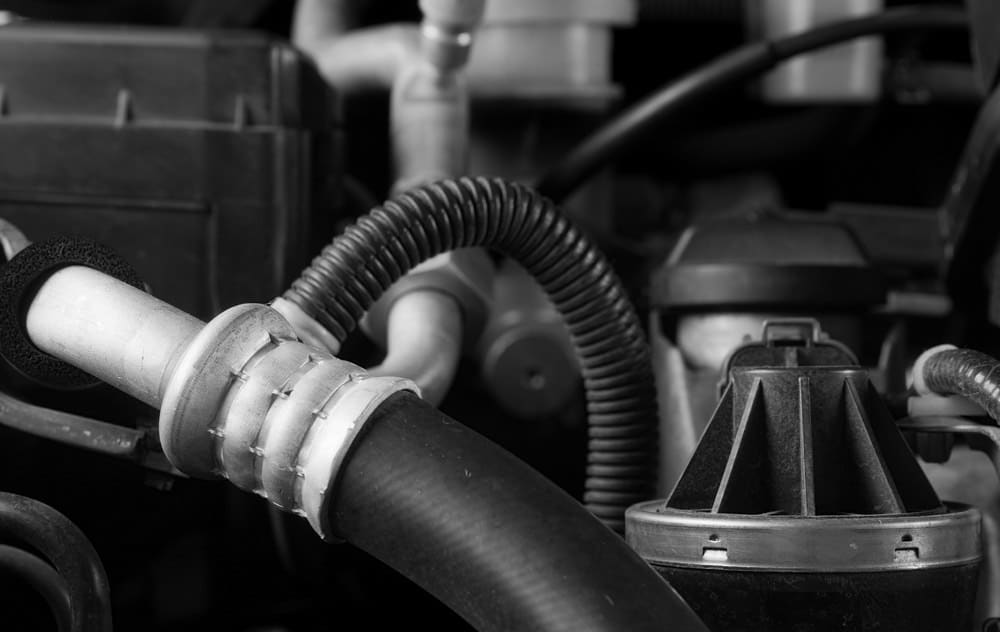 With the onset of colder weather, it's time to winterize your car. This includes paying close attention to your coolant system, including the hoses. Cold weather can have a significant effect on all of your car's hoses, but it's most noticeable with the radiator hoses.
How does cold weather damage car hoses?
Over time, repeated expansion and contraction will weaken the hoses. With cold weather, that expansion and contraction happens faster, and to a greater degree than during the warmer months of the year.
Hoses are made from specially formulated rubber designed to be heat-resistant. Though the hoses are able to withstand high temperatures, exposure to heat still makes the rubber expand. When you turn the engine off, it cools and the hoses contract.
During the winter, your hoses go from being the ambient temperature of the storage area (outside your home, inside your garage, etc.) to the operating temperature of the engine very quickly. The reverse is also true. When you turn off the engine, the hoses cool down faster, and to a lower temperature. This creates significant expansion and contraction of the rubber known as flexing.
The extreme flexing that occurs during winter puts additional wear on your hoses, causing small cracks to appear and damage to the internal structure. If the hoses are already old and worn out, there's a greater chance that they'll fail.
The best option is to have your hoses inspected at regular intervals by a professional. This allows you to keep an eye on the condition of your hoses so you're not caught unaware when winter rolls in and a hose goes from failing to failed (often leaving you stranded on the side of the road waiting for assistance).
---
The statements expressed above are only for informational purposes and should be independently verified. Please see our
terms of service
for more details