Each week we compile the best announcements and developments from the world of cars. Here are the topics you can't miss from August 27 to September 2.
Just add water for more power; better efficiency
Normally water in an engine is a very bad thing: it can cause broken pistons, damaged bearings, and a host of other problems. However, a new system developed by Bosch intentionally adds water into the combustion cycle. This helps the engine run cooler, resulting in more power and better fuel efficiency.
This technology works by adding a fine mist of distilled water into the air/fuel mixture as it it enters the cylinder. The water cools the cylinder walls and piston, which reduces detonation and speeds ignition times. Bosch claims their water injection system improves power output by up to 5%, fuel efficiency up to 13%, and up to a 4% reduction in CO2 emissions. It will be easy for owners to maintain, too, as for most applications the water storage tank will only need to be refilled every 1800 miles.
The system debuted in the track-focused BMW M4 GTS, but Bosch plans to offer it for widespread implementation beginning in 2019. They say that water injection benefits engines of any size or performance, whether it's fitted to a daily commuter or a hardcore sports car.
Bosch details their water injection system in an exclusive interview with Autocar.
Cadillac planning aggressive product strategy
Cadillac is hard at work trying to freshen up its image. The brand wants to do away with the idea that their offerings are reserved specifically for octogenarians, and build the notion that their cars are cool, viable competitors to traditional luxury brands like BMW, Mercedes-Benz, and Audi. In order to do this they're going to need some great new products, and Cadillac President Johan de Nysschen says we can expect that soon.
de Nysschen took to the comments section of a recent post by The Detroit Bureau to tease what's on the horizon for his company, saying:
"We ARE planning a Cadillac flagship which will NOT be a 4 door sedan; We ARE planning a large crossover beneath Escalade; We ARE planning a compact crossover beneath XT5; We ARE planning a comprehensive enhancement to CT6 later during life cycle; We ARE planning a major refresh for XTS; We ARE planning a new Lux 3 sedan entry; We ARE planning a new Lux 2 sedan entry;"
"These programs are secure and development work is well underway, with very substantial costs already committed."
"In addition, new powertrain applications for the above portfolio, which will include New Energy applications, are also part of the confirmed planning."
Ultimately his words cause more questions rather than provide solid answers, but clearly big things are underway at Cadillac. The crossover SUV segment is booming, and it seems that Cadillac will launch several new vehicles to fit into that category. "Lux 3" and "Lux 2" refer to entry-level luxury offerings along the lines of the BMW 3 Series or Audi A4. "New Energy applications" likely refers to hybrid or all-electric vehicles.
Perhaps most intriguing is his claim that "We ARE planning a Cadillac flagship which will NOT be a 4 door sedan." This potentially aligns with rumors that the brand is working on a top-of-the-line mid-engine supercar to compete against the likes of Porsche or Ferrari. Whatever the case, if their designs look anything like the Escala concept that was released at this year's Pebble Beach Concours d'Elegance, Cadillac might just be able to pull off their competitive vision.
For more speculation and de Nysschen's full comments, head to The Detroit Bureau.
White House issues call to action to address increased traffic fatalities
There's no question that cars are getting safer every year, with more airbags, stronger chassis, and autonomous features like automatic emergency braking. Despite that, 2015 saw an increase in the number of traffic-related deaths in the United States, jumping 7.2% from 2014.
According to the NHTSA 35,092 people died in traffic crashes in 2015. This figure accounts for people who died in vehicle crashes, as well as other road users like pedestrians and bicyclists who were hit by cars. It's not immediately clear what caused the increase, but the White House has issued a call to action to see what can be done to address it.
The NHTSA and DOT are partnering with technology firms including Waze to gather better data about traffic and driving conditions. It's good to see how auto manufacturers are developing new systems, and how the United States Government are pushing for better answers, to keep us safe on the road.
The White House offers an open data set and other insights to consider.
Bugatti Veyron: faster than your brain?
The Bugatti Veyron is world renowned for its massive power, viscous acceleration, and incredible top speed. In fact, it's so fast that miles per hour might not be enough to measure it. It could be fitting to develop a new scale on which to measure its speed: the speed of thought.
The signals in your brain are transmitted by neurons, which have a measurable speed at which they work. That speed is about 274 mph, only slightly faster than the Veyron's record-setting top speed of 267.8 mph.
No one's genuinely pushing for a new speed scale on which to measure supercars, but hopefully the lucky few who have taken the Veyron to its terminal velocity are quick thinkers.
Jalopnik has more information on how they arrived at this conclusion.
NHTSA gets with the times on recall notices
One of the main problems with getting recalled cars fixed is that owners often simply aren't aware that their cars have been affected. Traditionally recall notices have been distributed via mail, but the NHTSA is finally realizing that electronic communications like text or email will be effective in notifying owners too.
However, having a good idea just isn't enough to get government processes changed. There's a ton of red tape and bureaucracy to get through before electronic recall notifications are implemented. Still, it's good that the NHTSA is exploring new methods of making sure motorists are safe.
You can read the full rule proposal, as well as provide your comments, on the Federal Register website.
Recalls of the week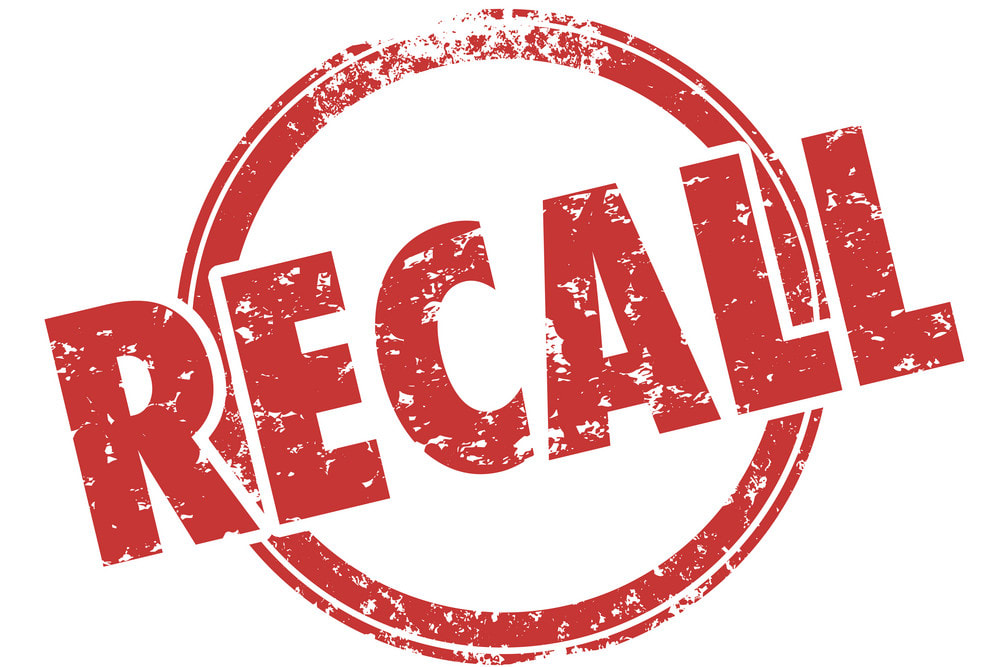 Recalls seem to be the norm these days, and this past week was no different. There are three new vehicle recalls that you should be aware of:
Hyundai is recalling about 3,000 copies of its Genesis luxury sedan to address multiple issues with the instrument cluster. Problems include gauges that give the driver incorrect speedometer and tachometer readings, illuminating all warning lights at once, false odometer readings, and all instrument lights failing simultaneously. Obviously, the gauges in the instrument cluster are critical to safe vehicle operation. Affected cars were built between February 1 and May 20, 2015. The recall will officially begin September 30.
383,000 General Motors vehicles are being recalled in two separate campaigns. Over 367,000 Chevrolet Equinox and GMC Terrain SUVs from model year 2013 to fix their windshield wipers. The windshield wipers have ball joints which can corrode and fail, resulting in an inability to use the wipers. Additionally, over 15,000 Chevrolet SS and Caprice Police Pursuit sedans are being recalled to fix a driver's side seatbelt tensioner which can break, increasing risk of injury in a crash. No date has been set to start either of these recalls, as GM is still working on fixes for each.
Mazda has announced massive worldwide recalls on several of its cars. Some of their cars with diesel engines have faulty electronics which can cause the engine to stop working. Another recall relates to bad paint which can cause vehicle doors to rust and fail. No solid details as to what specific vehicles are affected, or when the recalls will begin, have been announced.
For more information on these recalls and others, head to Car Complaints.
---
The statements expressed above are only for informational purposes and should be independently verified. Please see our
terms of service
for more details