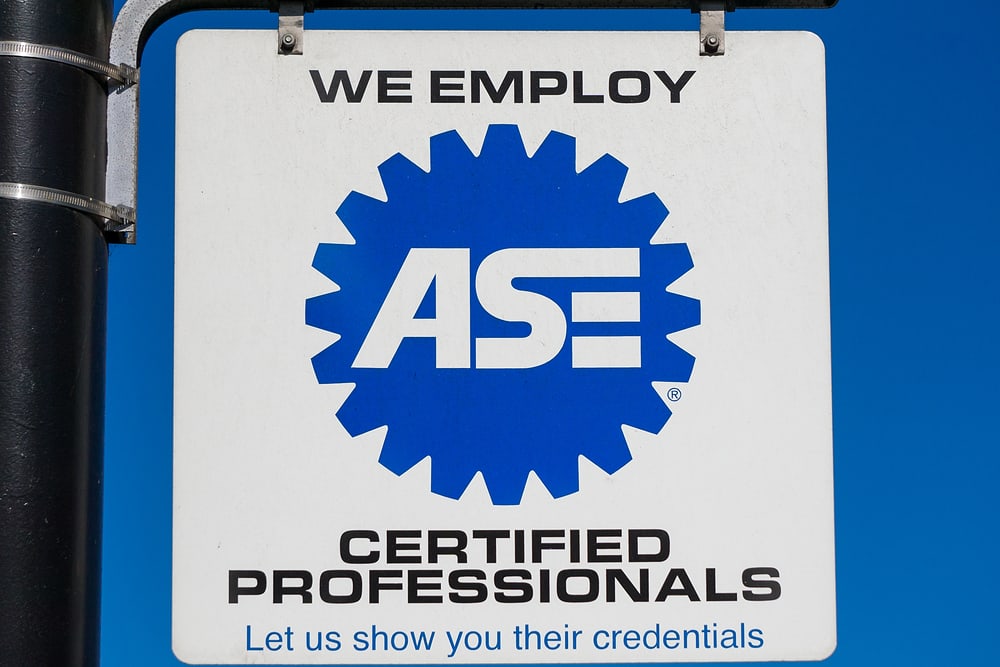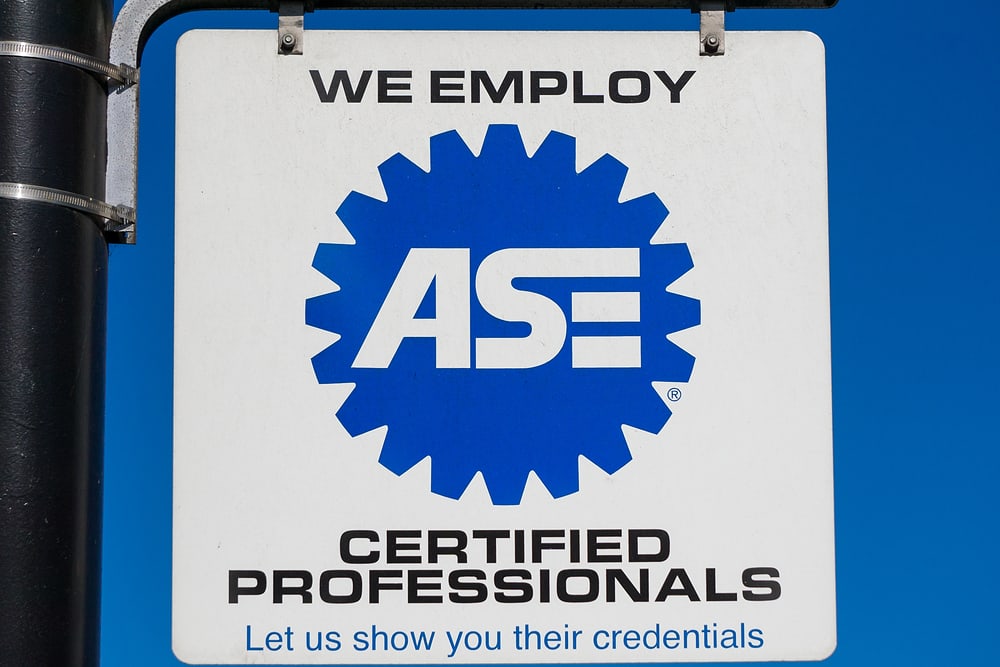 When you're starting out in your mechanic career, you want to have the skills and credentials to get the best automotive technician job possible. You could build your career with just your education backing you up, or you could earn ASE Master Technician certification and improve not only your resume but your earning potential as well. Most certified technicians earn more, on average, than those who do not have the ASE name in their titles.
The NIASE (National Institute for Automotive Service Excellence) governs the certification of Master Technicians. The institute offers tests in more than 40 different areas, with the A Series – exams A1 – A9 – representing Automobile and Light Truck expertise. Although you only need to pass A1 – A8 (in addition to two years of work in the field) to be certified, it's certainly useful to have the ninth designation as well. A9 covers Light Vehicle Diesel Engines.
One of the first things you need to do when you're preparing to seek certification is to obtain an A9 ASE study guide and practice test.
The NIASE provides free study guides for each category of testing. These guides can be found on the Test Prep & Training page, via links to PDF files. There are also other resources for you to draw upon, including handy tips for when it comes time to take the actual exam.
While the study guides are free, the practice tests provided by the NIASE website will cost you a nominal fee. If you want to take one or two, they will cost you $14.95 each, while three to 24 are priced at $12.95 each and 25 or more $11.95 each. Rather than purchasing access to a specific test, you buy a voucher, which give you a code that you can use on the test of your choice.
The practice tests are half of the length of the real test, and offer you a performance report which informs you on the questions you got correct and incorrect. Each exam only comes in one configuration, which means that using additional vouchers on your A9 practice test will simply give you the same version again.
Third-party websites
It's not surprising that aftermarket test prep companies have gotten in on the ASE certification action. There is a bevy of them, offering study guides, practice tests, and personalized studying help. The NIASE neither endorses or reviews any of these services, although they do offer a list of companies on their website. Just be sure to read reviews and testimonials about any company you're considering working with to prepare for your A9.
Taking the test
After you've gone through the study and preparation process, you'll be able to use the ASE website to find a testing location near you. There are days and times available all 12 months of the year, and on weekends as well. All testing is now computer-based, as the institute did away with the written test at the end of 2011. If you're uncomfortable with the idea of the computer format, you can participate in the demo on the website so that you'll be accustomed to it before the big day.
There are 50 scored multiple choice questions on the A9 Engine Performance exam. There may also be 10 or more extra questions that are only used for statistical purposes. The scored and unscored questions are not separated, so you will need to complete the entire set, regardless of the number of questions.
Aside from the minor fees associated with taking these exams, you have nothing to lose by raising the stakes on your resume and in your auto tech career. With all of the available study resources and some effort and determination, you should be well on the road to being an ASE Master Automobile Technician.
If you're already a certified mechanic and you're interested in working with YourMechanic, submit an online application for an opportunity to become a mobile mechanic.
---
The statements expressed above are only for informational purposes and should be independently verified. Please see our
terms of service
for more details