How can technicians find jobs near them?
Finding auto mechanic jobs close to your home can make your life easier. You can find mobile mechanic gigs on Craigslist or on a specialized platform like YourMechanic. After a background check and skills assessment with the team at YourMechanic, you'll be able to start performing mobile auto care services for customers right in their driveways, in neighborhoods close to your home. If you work close to where you live, you'll not only have a shorter commute, you'll also meet more customers who live in your community. This tends to help mechanics get regular, loyal customers who keep coming back.
What are the benefits of being a mobile mechanic?
Because commercial real estate prices have increased astronomically over the past ten years, shop owners and experienced technicians have seen their take home earnings dwindle. For this reason, thousands of mechanics across the country are choosing to become mobile mechanics on platforms like YourMechanic.com. Mechanics who have the skills, trucks and mobile equipment to do mobile repairs in customers' driveways often earn over $100,000 per year by tapping into YourMechanic's customer base, while maintaining a flexible schedule.
Who can be a mobile mechanic using YourMechanic?
Many independent mobile mechanics own their own traveling car repair businesses for years, and then choose to partner with YourMechanic to grow their business because the platform takes care of important administrative details and pays mechanics far above the national average per hour - up to $70 hourly for highly skilled technicians who have over 5 years of experience and pass a master technician's assessment. Technicians simply set their location via YourMechanic's platform to work within 10 miles of their homes, and then begin performing repairs right in customers' home driveways. Since YourMechanic doesn't have the overhead of real estate and service managers or salespeople, the company can afford to pay mechanics higher wages.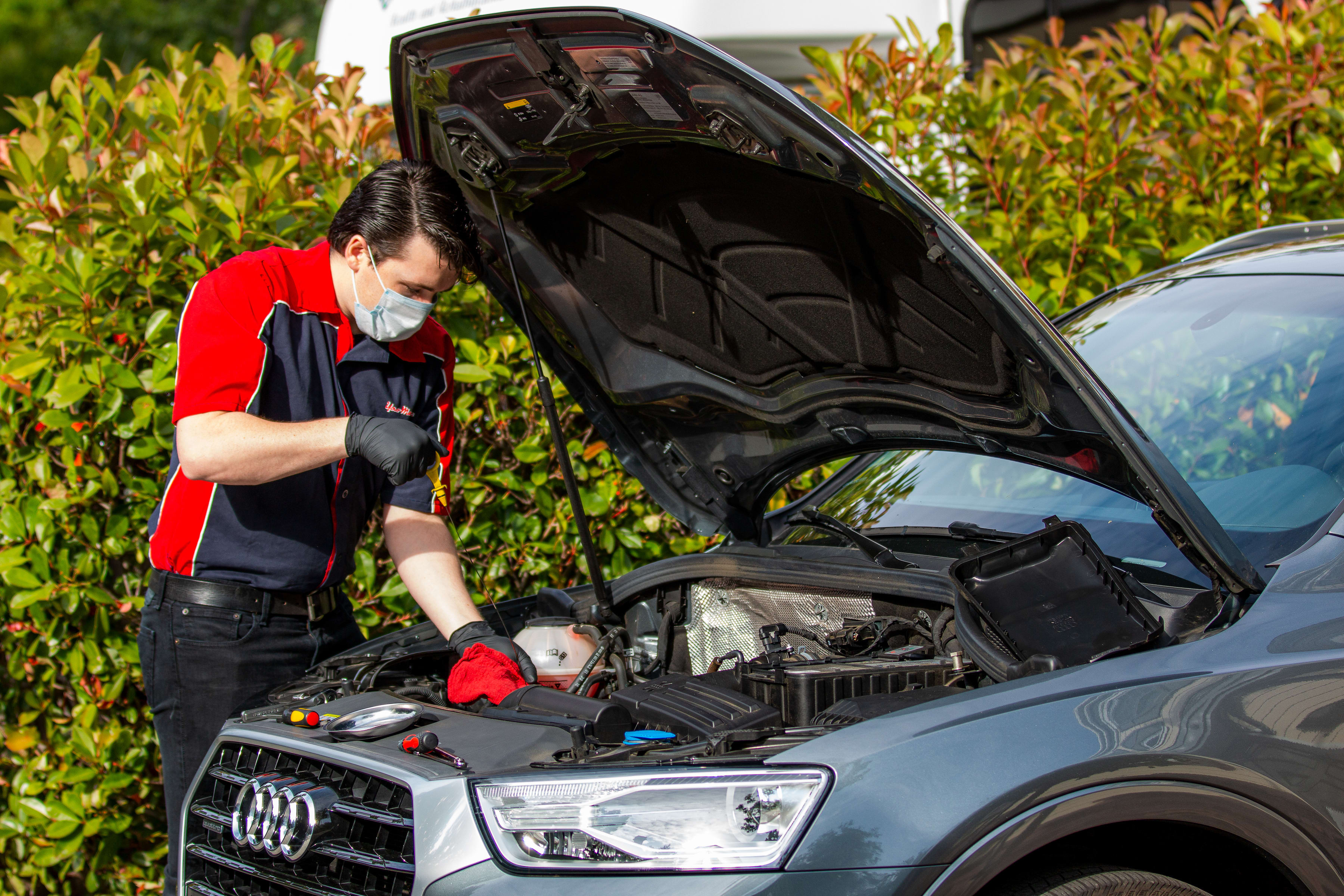 Why do mobile mechanics partner with YourMechanic?
The site and app created by YourMechanic was designed for technicians who love to work on cars, but hate administrative work like billing. Since 2011, YourMechanic has worked with millions of consumers nationwide and thousands of technicians. The app takes care of customer advertising, marketing, scheduling, billing, customer service, and warranty. By using the platform, mobile mechanics can avoid the overhead and risk required to get their mobile repair businesses up and running, which can be $50,000 or more if a mobile mechanic is starting from scratch without the support of YourMechanic's platform.
Is YourMechanic hiring for mobile mechanics near me?
YourMechanic serves more than 3,000 cities nationwide and is constantly seeking to partner with more skilled technicians in almost every state. Currently YourMechanic is looking for mechanics in hundreds of the cities – from Albuquerque, NM to Washington, DC and everything in between. The application takes a few minutes, so reach out to us and we'll let you know if we're getting a lot of demand from car owners in your area, and get you set up to start working on customers' cars near you!
---
The statements expressed above are only for informational purposes and should be independently verified. Please see our
terms of service
for more details