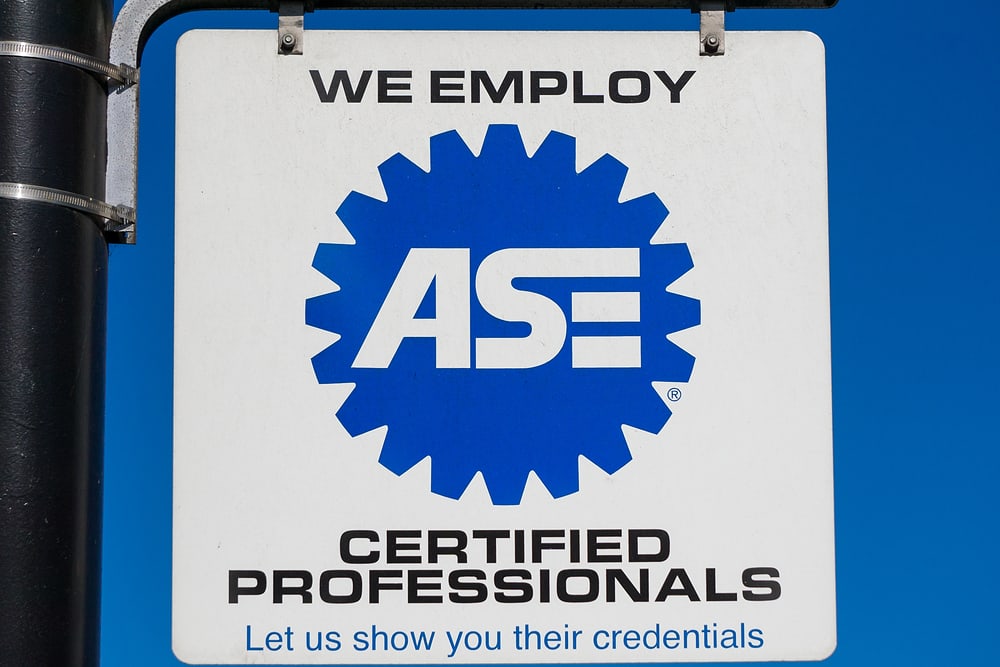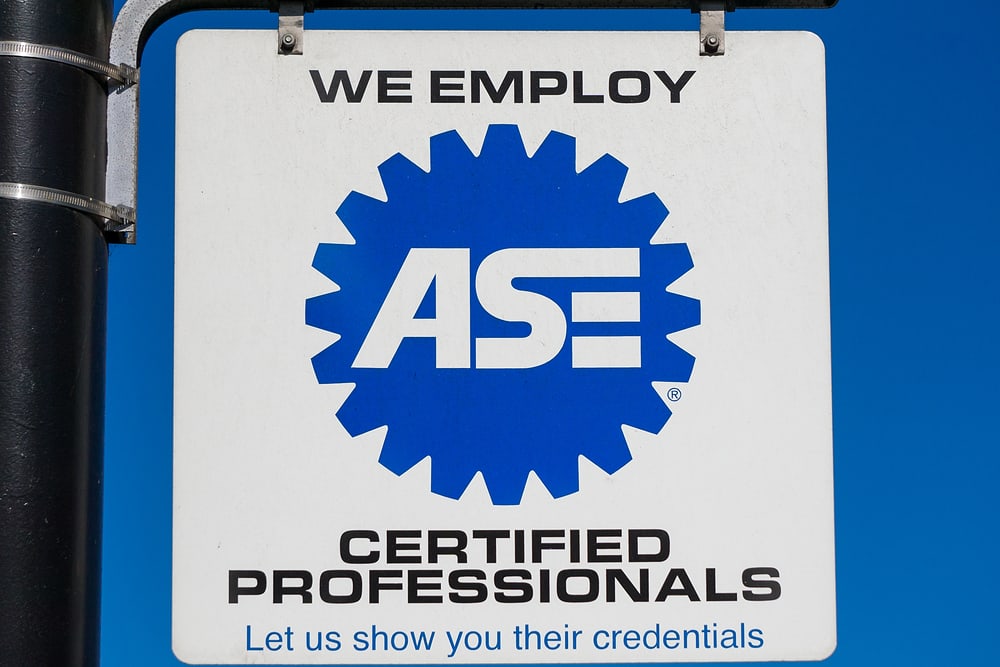 Finding automotive technician jobs is usually fairly easy, depending on where you live. It's landing these jobs that is the hard part. With so many people competing for them and most boasting very similar resumes, how can you stand out? How can you give yourself a better chance of being asked to come in for interviews and landing some of these mechanic jobs? While there may be a number of reasons to do so, we recommend getting ASE certified. Here's why.
It's an elite status
Not just anyone can become ASE certified. For one thing, before someone would even qualify for testing, they must prove they have two years' worth of experience working as a mechanic.
On top of that, many people simply aren't that interested in putting in the effort it takes to become certified. It really isn't that demanding, but it will require some hard work. Simply by showing potential employers that you've gone the extra mile to invest in your abilities, you'll have a much easier time applying for automotive tech jobs. In fact, many dealerships and auto body shops won't even consider applicants who don't have an ASE certification.
You'll gain better job security
Becoming ASE certified isn't just about landing technician jobs; it's about keeping them too. Job security is as important as pulling down a healthy auto mechanic salary. Without the former, the latter won't last for long. If your employer has to make cutbacks, the above reasons that convinced them to hire you because of your certification will again work in your favor.
You will acquire new skills
Along the same lines, ASE isn't just about testing mechanics. It's a well-respected auto mechanic school too. Therefore, by training for certification tests, you'll also learn plenty in the process as well. This will further increase your level of job security, the amount of money you make and your ability to rise at a dealership or auto body repair shop.
Vehicles are more complex than ever
Another great thing about ASE certification is that you'll learn about the latest technological advances being leveraged to manufacture vehicles these days. You'll be kept aware of future innovations as well. If you've worked in the industry for a while now, you've probably realized that cars, vans, trucks and SUVs have more and more in common with computers than the metal machines that came before them. As time goes on, qualified mechanics who don't understand this technology will have a hard time keeping their jobs.
One step closer to master technician
In our world, it's hard to think of a better credential to have on your resume than listing that you're a Master Technician certified by the ASE. This is perhaps the best way to secure better pay and job security. This certification proves that you understand every piece of any number of different vehicles and can repair whatever may be ailing them.
Earning a certification from ASE will put you on the road to becoming a Master Technician. While the time and work involved may not be for everyone, it's also a good option to have on the table.
It's transferrable
Finally, as we touched on earlier, everyone who works on vehicles knows about the prestige of ASE. This will be hugely helpful if you ever decide to move on to another employer. Trying to land automotive mechanic jobs can be tough, even when you are already working as one and have plenty of experience. Unless the employer you're leaving is going to vouch for your abilities (which is unlikely), you have to hope that anyone considering you will take you at your word and give you the opportunity to prove yourself.
However, because everyone has heard of ASE, anyone interviewing you will know what your certification signifies: that you are a well-educated mechanic who is ambitious enough to invest in your own career.
When you consider the many, many benefits that come from an ASE certification (this barely scratches the surface), it becomes a no-brainer. Even if you're already happily employed, becoming certified would still be a great investment in your future.
If you're already a certified mechanic and you're interested in working with YourMechanic, submit an online application for an opportunity to become a mobile mechanic.
---
The statements expressed above are only for informational purposes and should be independently verified. Please see our
terms of service
for more details