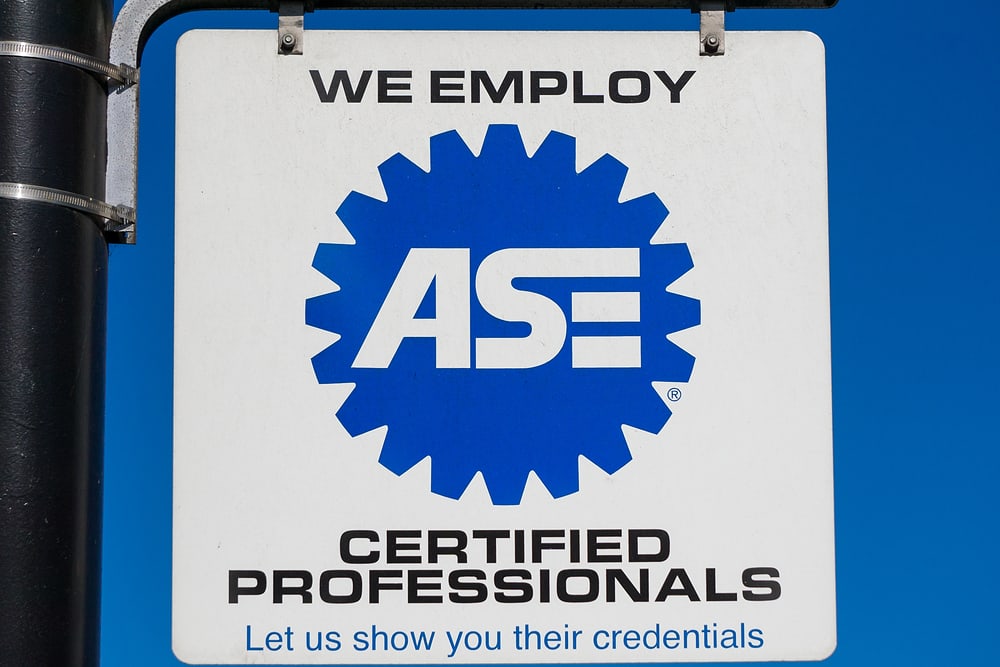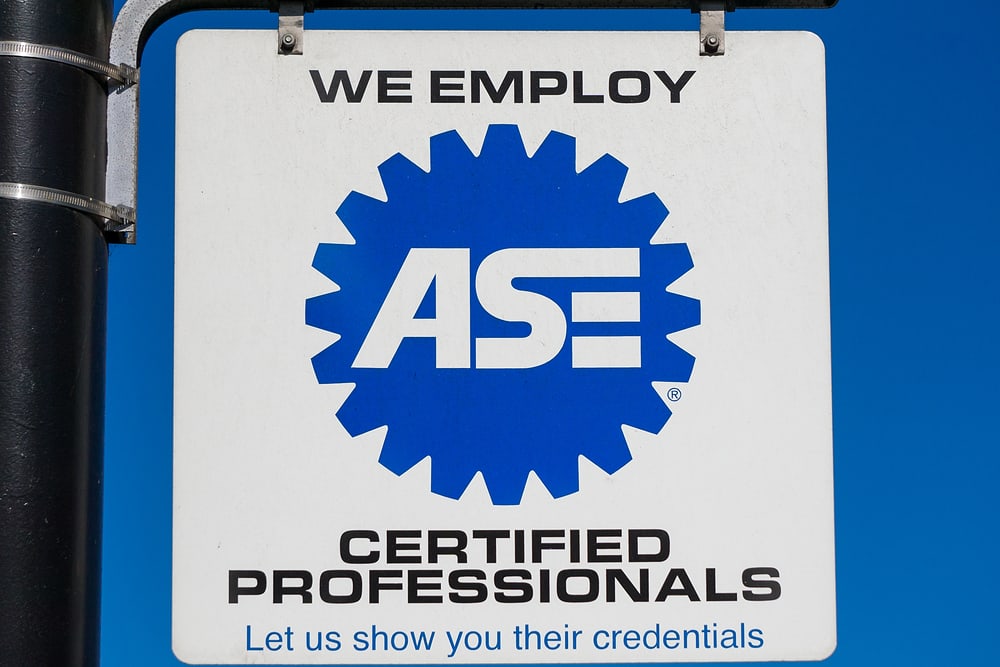 Once you finish mechanic school and get a few years of experience under your belt, finding a great automotive technician job is at the forefront of your mind. You want to be as marketable as possible to potential employers, and to give yourself the best chance you can at earning a good automotive tech salary. One of the best ways to give yourself an edge over the competition is to earn ASE certification in one or more areas of expertise.
The NIASE, or National Institute for Automotive Service Excellence, is the organization which tests and certifies Master Mechanics. There are more than 40 categories in which you can earn this status, encompassing all areas of automotive diagnosis, maintenance, and repair. If you'd like to become an ASE certified Maintenance and Light Repair Technician, G1 is the test you'll need to take.
The topics covered in the G1 test include maintenance and light repair of:
Engine systems
Automatic transmission/transaxle
Manual drive train and axles
Electrical
Suspension and steering
Brakes
Heating and air conditioning
There are no other Master status prerequisites for obtaining G1 certification.
The ASE website
The NIASE makes preparing for your G1 easier by providing free study guides for every test it administers. You'll find links to PDF files of these guides on the Test Prep & Training page.
In addition, you can gain access to the G1 practice test by using the voucher system on the website. You purchase test vouchers at a price of $14.95 for the first one or two, $12.95 for between three and 24, and $11.95 for 25 vouchers and up. It's important to note that using more than one voucher on the same practice test will not yield a different version to practice on – there is only one version per certification type.
The practice tests contain half the number of questions as the real thing. Once you finish, you will receive a performance review, which tells you which questions you got correct and which you got incorrect. This feedback will help you pinpoint the areas in which you need to study more.
Third-party websites
When you're looking for ways to obtain a G1 study guide and practice test you will find that there are many third-party companies offering assistance, either for free or for a charge. The ASE recommends a multi-faceted approach to preparing for your certification tests, however they do not endorse or review any of these programs. They do maintain a list of companies on their website for informational purposes, however it's up to you to research these companies and make sure they're reputable.
Taking the test
Consult the ASE website for information on testing locations and scheduling a convenient day and time slot. Testing is held 12 months out of the year and weekend times are available as well. The exams all take place on a computer-based system. Some people may not feel as comfortable with this format as with a written test, so the ASE has provided a demo on their website in order to allow you to become familiarized with the interface.
The G1 Auto Maintenance and Light Repair Technician test consists of 55 scored multiple choice questions. In addition, there are 10 more unscored questions which are used for research purposes only. The unscored questions are not differentiated from the rest, so you will need to answer every question on the test to the best of your ability.
Getting G1 certification will allow you to advance your auto tech career and get a mechanic job doing exactly what you want to be doing. Prepare thoroughly by taking advantage of all of the resources available online.
If you're already a certified mechanic and you're interested in working with YourMechanic, submit an online application for an opportunity to become a mobile mechanic.
---
The statements expressed above are only for informational purposes and should be independently verified. Please see our
terms of service
for more details