There are some vehicles that stand the test of time, proving they are functional, attractive, and in demand several decades after they were originally manufactured. One such vehicle is the Chevy pickup truck.
The Chevrolet lineup has included pickup trucks since early in the 20th century, but their trucks really increased in popularity after World War II. There have been several popular variations from the Advance Design 1947-55 series, the Chevrolet Task Force series from 1955-59, and and the long-running Chevrolet C/K series.
Any vehicle 25 years of age and older can be considered a classic if there is demand for them. The Chevrolet pickups of that era definitely fit the mold, especially trucks built in the fifties and sixties. It's common for those trucks to undergo restoration and customization, restoring them to their former glory.
You can customize a classic Chevy pickup to suit your desires in a number of ways.
Part 1 of 5: Compile a budget for your classic Chevy pickup project
Performing a customization project on a classic vehicle is costly. Minor repairs or modifications can run several hundred dollars or more, while complete restoration or custom work will often cost tens of thousands of dollars.
Step 1: Decide how much money you want to put into your custom Chevy. Very few vehicles are ever an investment where your vehicle increases in value, where you can realize a profit.
A customization is a labor of love and should be regarded more as a hobby than an investment.
Step 2: Determine how much customization your budget allows. The depth of your customization will depend heavily on your budget.
A completely refinished classic Chevy pickup will be quite expensive to complete while a truck that only gets a repaint or minor custom mechanical upgrades will require a much smaller budget.
Step 3: Consider any hidden additional costs that may arise. Check the initial condition of the vehicle.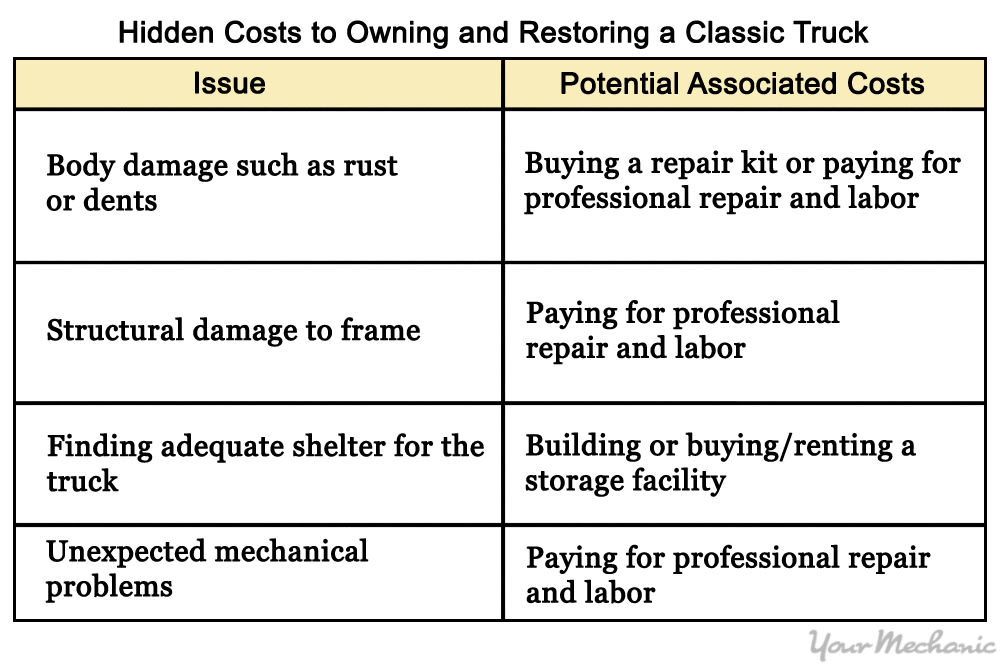 If the truck has rust holes or heavily dented panels, the cost to perform structural repairs can dip into your budget to customize the truck.
Step 4: Decide how you want to use the truck. Determine if the goal is a show truck, a daily driver, or a performance vehicle.
If your truck is for car shows, restoring it to mint original condition with minor modifications is your best choice.
If you plan on driving your classic Chevy on a daily basis, make sure your customizations are functional and don't impede your vehicle's reliability.
If your truck build is for performance or race purposes, the cost can increase exponentially depending on the power you wish to produce.
Part 2 of 5: Decide on the extent of customization
The labors you go through to customize your classic Chevy truck can be minor like a repaint in a favorite color, or incredibly detailed as in a complete disassembly.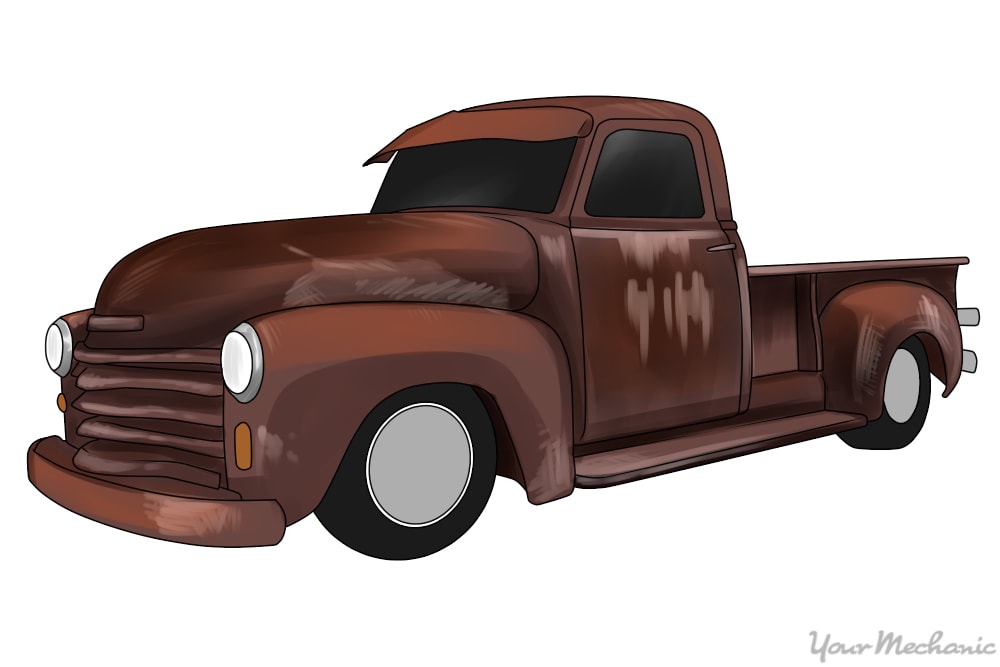 Step 1: Thoroughly assess your truck's condition. The starting condition of the vehicle will determine how far you must go to get the truck in working order.
If you have rust holes in the floorboards or heavy rust on the frame, there will be significant work to do just to get the truck into good shape.
If the frame is solid and the body is relatively dent-free, you may be able to perform just cosmetic work like a paint job or chrome refinishing.
Step 2: Determine how far you want to go with customization. There are many levels of customization, from purely cosmetic work to very involved body work.
Some truck customizations include stripping the vehicle completely down to the frame for a custom paint or powder coat on the frame. This is intensive work that may include several months or even years of work to complete.
If you are using your classic Chevy truck as a daily driver, you may be able to avoid complete disassembly if your truck is in good repair.
Tip: Body work, metal repair, and customization is easiest when the truck is disassembled.
Part 3 of 5: Consider if you want a modified restoration or a completely custom look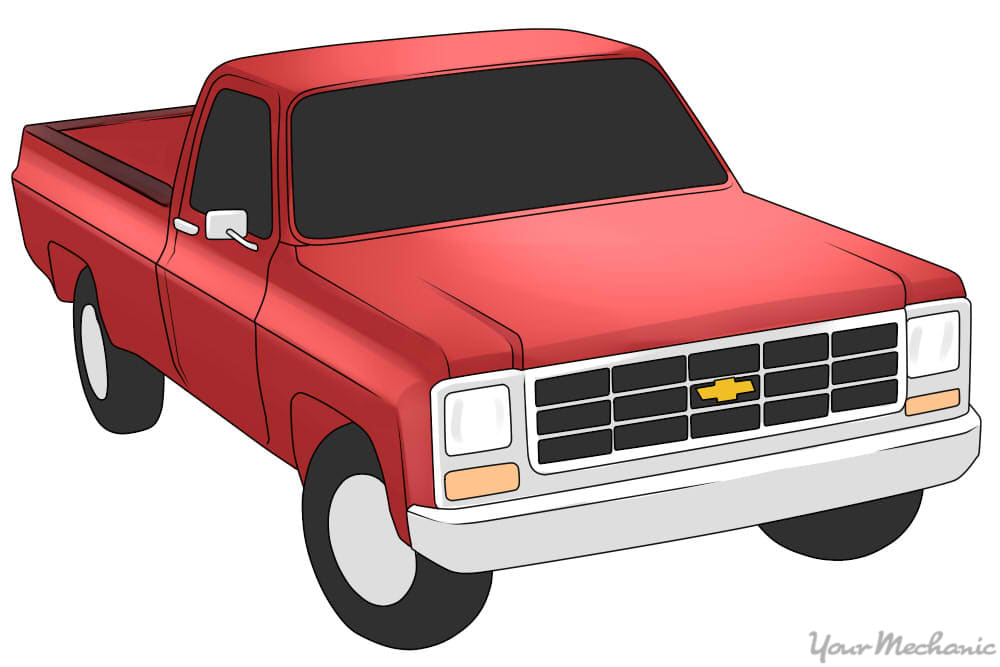 Step 1: Consider an original look. An original appearance is a classic look that will draw attention from those who know and love the truck as it was originally intended to look.
You can repaint the truck the original color it came from factory for the most original appearance.
Your truck's powertrain, wheels, and mechanical parts typically follow suit, possibly with minor safety upgrades to brakes or safety belts.
Step 2: Consider a custom look for your classic Chevy truck. Custom looks are limited only by your imagination and budget.
Possible custom looks include shaved door handles, "chopping" the roof to lower the roofline, and shortening the wheelbase by cutting a section of the frame and box out.
Custom looks often involve intricate and in-depth metalwork and bodywork. These projects are far more expensive to achieve compared with standard refinishing.
Step 3: Decide on your paint scheme. Many customized Chevy pickups will opt for a different color than the factory paint color unless restoring the look to its original appearance is a motivating factor.
You can choose more than one color, opting for a two-tone look.
If you'd like, choose a custom paint design such as flames, pin-striping, or airbrushed designs.
Part 4 of 5: Perform mechanical upgrades
Whether you opt to keep the original engine and drivetrain that the truck came with or install a custom-built power plant, you have innumerable mechanical options.
Step 1: Make sure your truck will operate safely. Check all of the basic driving functions of the truck.
Replace the brakes on the front and rear wheels to make sure you will stop when you need to.
Check that all brake lines and hoses and fuel lines are in good condition.
If you need to replace them or simply want to improve their appearance, you can replace the old lines with new ones.
Step 2: Install wheels and tires. You can use the factory installed wheels, lightweight performance wheels, or highly attractive chrome, alloy, or painted wheels on your customized truck.
Choose tires that complement your vehicle build.
If you are keeping your appearance as original as possible, use whitewall tires. If you are going for a more custom look, use low-profile or performance-based tires.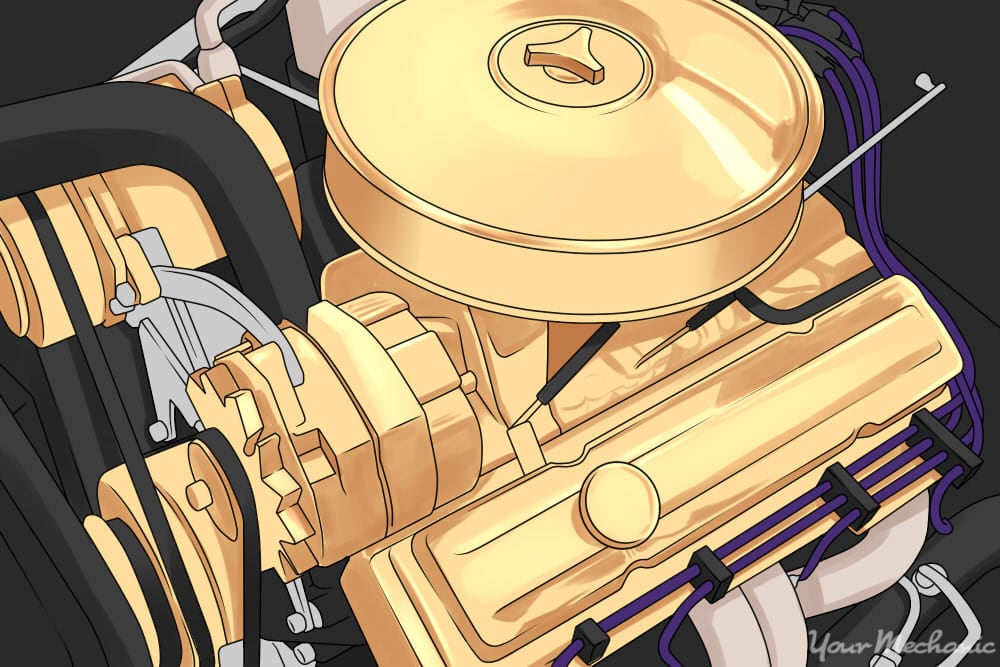 Step 3: Perform engine upgrades. There are more options and combinations available for a classic Chevy truck than you'd imagine.
You can build your own to whatever specifications you like, or you can install a drop-in crate motor.
Popular engine choices are the 305 and 350 cubic-inch small-block V8, or the 454 or 427 cubic-inch big-block V8.
You can also opt to simply freshen up the existing engine with new oil seals and gaskets, chrome dress-up pieces, or upgrades to the cooling system and hoses.
Part 5 of 5: Complete the interior
The interior is a blank canvas when it comes to customization of your classic Chevy pickup. There is no limit to what you can choose, whether it's the color of the interior fabric or installing a powerful audio system.
Step 1: Choose a material and color that compliments the exterior of your truck. You can refinish the existing seats, redo the headliner, and wrap the door panels in the same color fabric.
Step 2: Install upgraded seats. These can give you a more comfortable feel than the stock seats from your truck.
You can opt for performance seats with improved side bolsters or your can choose luxurious plush leather bucket seats for a premium feel in your custom Chevy truck.
Step 3: Install amenities that may not have come from the factory. You can install aftermarket air conditioning that has been designed for many classic Chevy models by aftermarket suppliers, or install power windows or door locks on your classic truck.
Choose an audio system that is sure to impress when you are at car shows with your custom Chevy.
Many audio manufacturers have classic-look radios available that don't require modification of the dash mount if you want the original look with modern options and sound quality.
Customizing your classic Chevy pickup can be a fun and rewarding project for car enthusiasts. The steps outlined above should help you on your way to being the proud owner of a restored or customized truck. If you have difficulty with any of the customization projects you undertake, a professional body shop will be able to assist you with your classic truck.
---
The statements expressed above are only for informational purposes and should be independently verified. Please see our
terms of service
for more details