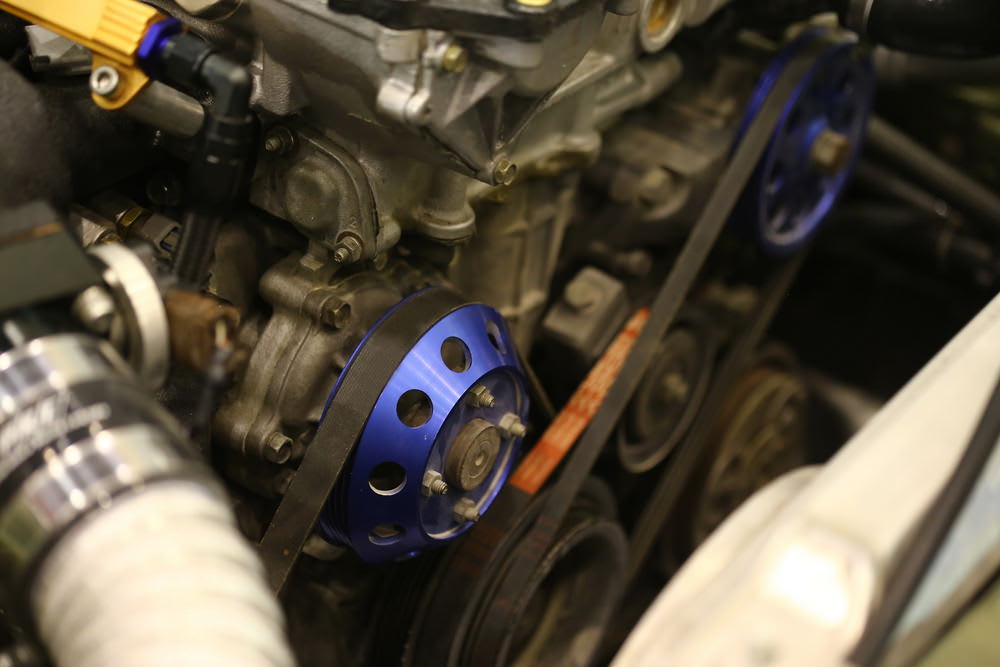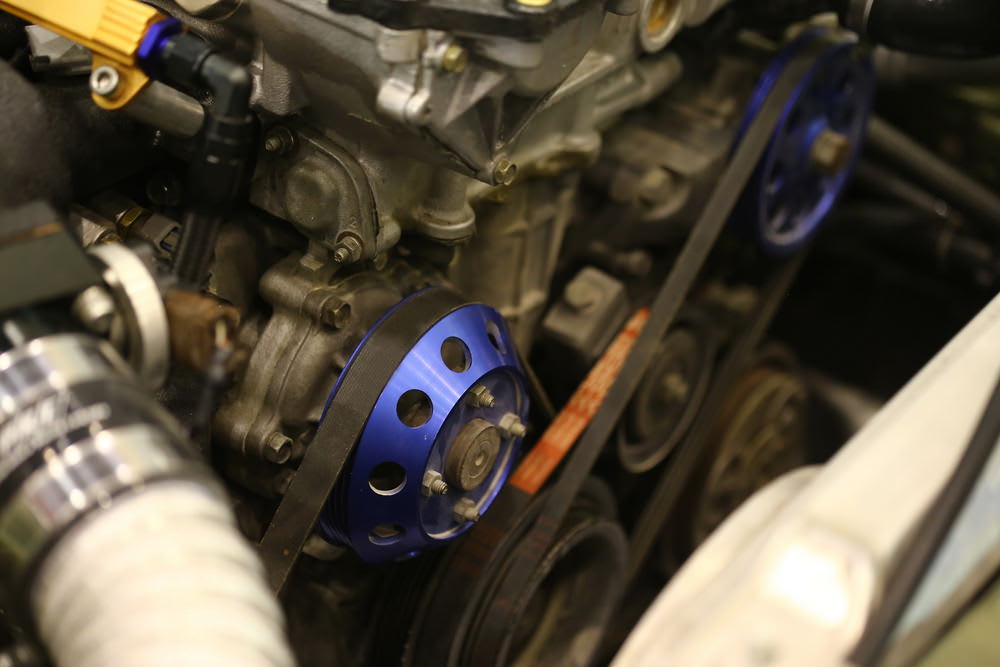 There are two main types of car pulleys: crank pulleys, and accessory pulleys. Most pulleys are driven by a main crank pulley, which is bolted onto the crankshaft. When the engine is operating, the crank pulley rotates, transferring motion to the other pulleys by means of the serpentine belt or v belt.
Sometimes, the camshaft has power takeoff, with the camshaft connected to the crankshaft by means of sprocket-driven belts or chains. In this case, the accessories powered by the camshaft pulley are also driven indirectly by the crankshaft.
How pulleys work
When one of the accessory pulleys rotates due to drive belt motion, it causes the accessory to activate. For instance, the movement of the alternator pulley causes a magnetic field to form, which is then converted to electricity, causing the alternator to work. The power steering pump pulley causes fluid to become pressurized and circulate, making it easy for you to steer. Most of the time, whenever the engine runs, pulleys will activate accessories. However, there are exceptions. For example, your air conditioning compressor has a built-in clutch, so it spins freely even if your AC isn't turned on.
Idler and tensioner pulleys are a bit different. They don't operate accessories, and they don't provide power. An idler pulley may sometimes take the place of an accessory, or it may simply be included in the serpentine belt system to form part of a complex belt path. These pulleys aren't all that complex – they consist simply of a cylindrical mechanism and a bearing, and when turned, they spin freely. Tensioner pulleys work in much the same way, but they also work to maintain proper tension on the belts. They use spring loaded arms and screws to apply the proper pressure to the system.
That's a fairly simplistic overview of belt pulleys in your car. All you really need to know is that without the complex system of pulleys under the hood, your car wouldn't be drivable.
---
The statements expressed above are only for informational purposes and should be independently verified. Please see our
terms of service
for more details