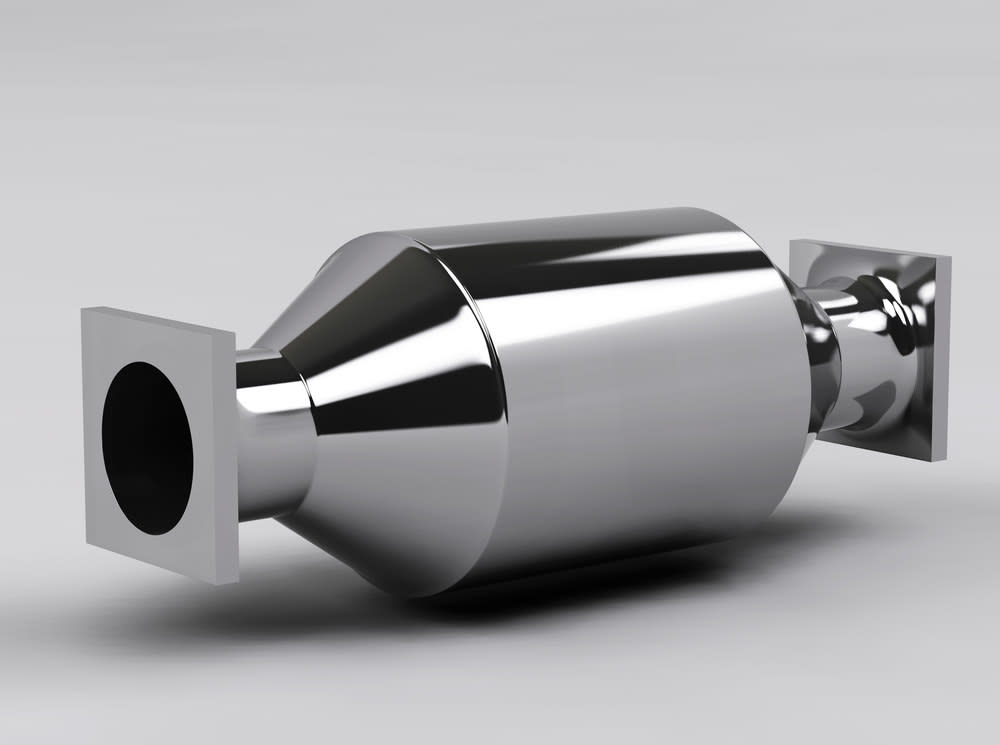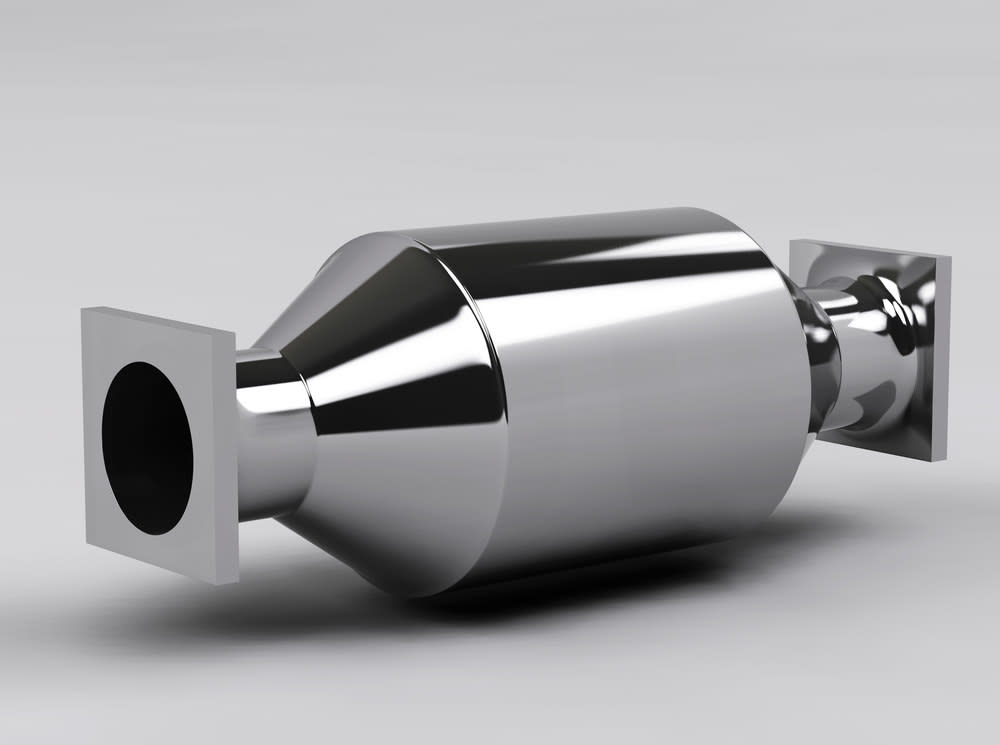 The modern automotive exhaust system is much more advanced than what was available even just a couple of decades ago. After recognizing that the average automobile was one of the primary sources of global pollution, the US government enacted the Clean Air Act, requiring that all vehicles manufactured after that date had to have an operational catalytic converter, among other important components. Your "cat" sits inline in the exhaust system of your car, quietly working away and reducing harmful emissions.
What's it do?
The catalytic converter has one job: to reduce harmful emissions in your car's exhaust to help mitigate pollution. It uses a catalyst (actually more than one) to convert harmful chemicals like carbon monoxide, hydrocarbons and nitrogen oxides into harmless substances. The catalyst might be one of three metals, or a combination of the three:
Platinum
Palladium
Rhodium
Some catalytic converter manufacturers are now adding gold to the mix, because it's actually cheaper than the other three metals, and can offer better oxidation of some chemicals.
What's oxidation?
Oxidation is used in this sense to mean "burning." Essentially, the catalyst heats up to very high temperatures. These temperatures combine with the unique properties of the metals used as catalysts to create a chemical change in the unwanted substances. By altering the chemical composition, they're made harmless.
Carbon monoxide (which is poisonous) becomes carbon dioxide. Nitrogen oxides are split apart into nitrogen and oxygen, two naturally occurring elements in the atmosphere anyway. Hydrocarbons left over from unburned fuel are turned into water and carbon dioxide.
---
The statements expressed above are only for informational purposes and should be independently verified. Please see our
terms of service
for more details