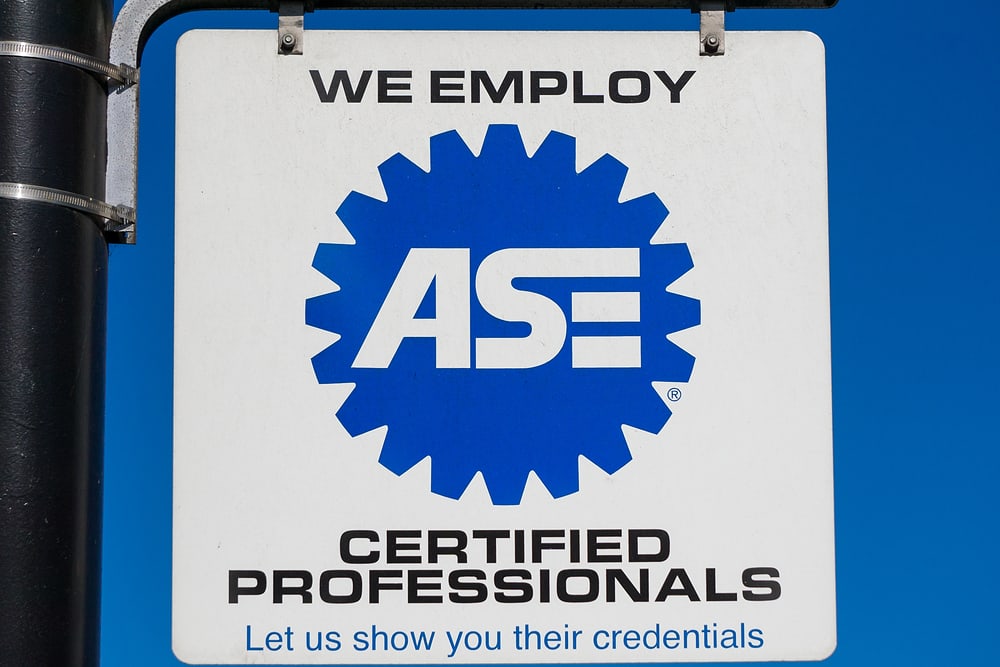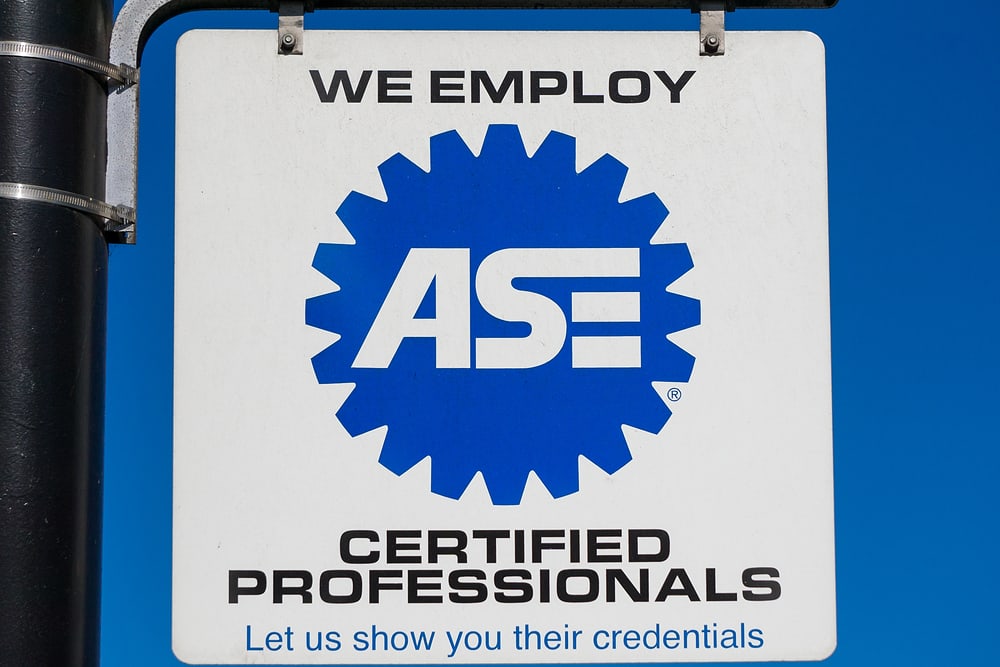 Not all automotive technician jobs are created equal. There are seniority and skill ladders just like in the corporate world, and you need every edge you can get to advance. That's why ASE certification is so important – it provides you with proof that you've learned what you set out to learn in auto tech school, and increases your earning ability over the long run. In today's increasingly competitive work environment, getting certified makes you more attractive to employers.
The NIASE (National Institute for Automotive Service Excellence) is the governing organization which certifies Master Automobile Technicians. There are upwards of 40 different certifications, with the A Series representing Automobile and Light Truck expertise. There are nine exams – A1 – A9 – and you must pass A1 – A8 in order to obtain Master Technician status. Test A8 is the Engine Performance portion of the series.
In order to be fully prepared for this exam you will want to use a study guide and practice test, which are readily available online.
The NIASE provides free study guides for each area of automotive expertise. These guides are available in PDF format and may be accessed from the Test Prep & Training page. Don't miss out on this valuable resource – there are also test tips and other useful links that can help you navigate the testing process.
ASE also offers online practice tests, at a price of $14.95 per test (if you purchase more than two, the price per practice exam goes down incrementally, to $12.95 apiece for three to 24, and $11.95 apiece for 25 or more).
When you're ready to take the A8 ASE practice test, you will purchase a voucher on the website, which then gives you a code that you can use to access the exam. The practice tests are half the length of the real deal, and you'll receive feedback about which questions you got right and which you got wrong. There is only one version of each practice run, so be sure not to waste your vouchers trying to get a different take on the same one.
Third-party websites
There are a number of aftermarket websites and programs which offer ASE test prep assistance, which you will quickly find out when you start searching for A8 study guides. The NIASE recommends using a variety of methods to get ready for your certification tests. They don't review or endorse any specific third-party program, however they do maintain a list of companies on their website. Just be sure to read reviews and testimonials about these companies before deciding to use them.
Taking the test
As soon as you're ready to go through with the testing, it will be time to schedule a day to take your A8 exam. The NIASE website provides information on finding testing locations and scheduling a convenient day for you. Choose from any month of the year, and even weekends if that's best for you. All exams are now administered on computers at a proctored facility. You can use the demo on the website to familiarize yourself with the format.
The A8 Engine Performance exam consists of 50 scored multiple choice questions, in addition to another 10 or more questions only used for statistical purposes. You will not have any indication of which questions are scored and which aren't, so it's best to try to answer every question the best you can.
Although it can be nerve-wracking trying to remember everything you've learned throughout the course of your auto mechanic training and career, the results are worth it in the form of increased value as a Master Technician, and the satisfaction of knowing you've proven your worth.
If you're already a certified mechanic and you're interested in working with YourMechanic, submit an online application for an opportunity to become a mobile mechanic.
---
The statements expressed above are only for informational purposes and should be independently verified. Please see our
terms of service
for more details