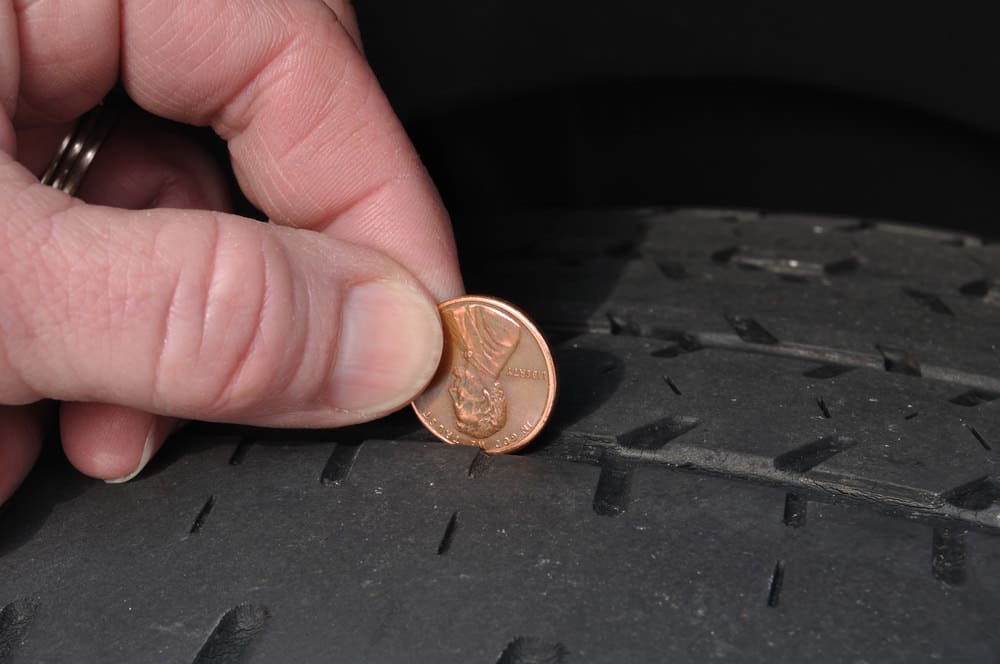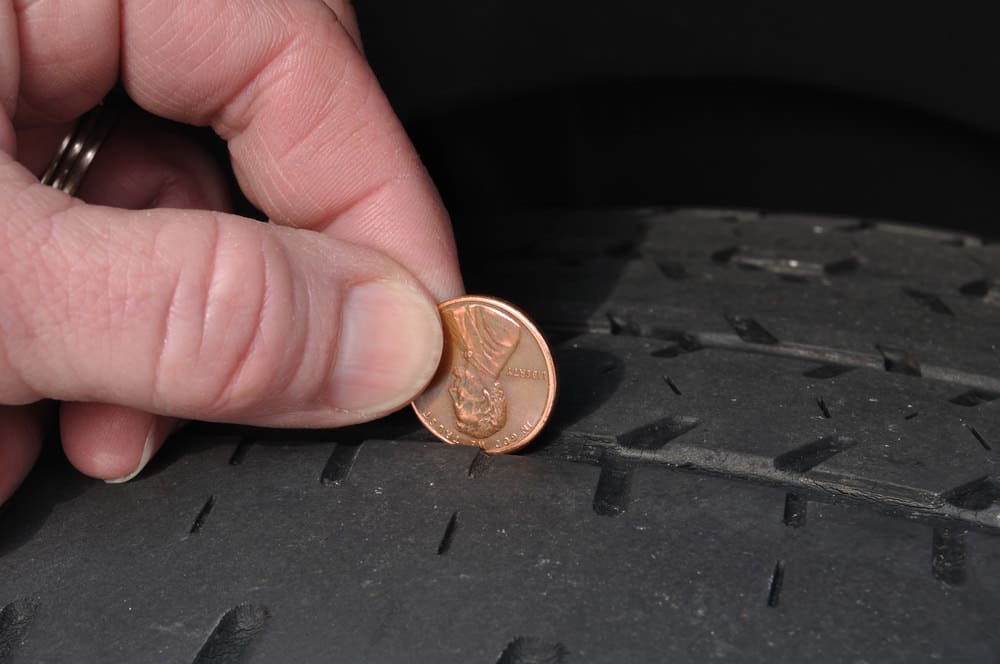 Tires are the foundation on which your car or truck rests. Checking if your tires have good tread and suitable pressure will improve your car's handling, gas mileage, and general tire life. Here's how:
Assess how much tread is on your tires
You can place a penny inside your tire's tread with the head down and see where the tread hits on the coin. If the top of Honest Abe's head is visible, it's time to invest in new tires.
Visually scan the surface of each of your tires for damage
If you find a nail or stone stuck in your tires' rubber, consider calling a technician to remove it. If you do it yourself, you risk ending up with a flat. Don't forget to look for cracks, tears, scuffs, flat spots, and bulges on the sidewalls as well. Uneven tire wear could indicate an alignment problem, so have one of our mechanics properly inspect the car at your location.
Check the pressure in your tires monthly
The ideal psi (pressure per square inch) for each of your tires is usually printed on the side of each tire, on a label inside the driver's side door, and is in your owner's manual. Simply remove the cap on the tire's valve stem and press a tire gauge firmly against the stem so no air escapes. Then, read the stick that pops out of the gauge's bottom, meter display, or LED screen. Repeat this on each tire and add air as necessary. If you find yourself having to add air regularly to one or more of your tires, you could have a leak and should consider enlisting a professional mechanic to look them over for repair or replacement.
We recommend conducting a quick thorough check at least once a month. Discovering tire issues before they turn into major problems can save a lot of time and hassle down the road.
---
The statements expressed above are only for informational purposes and should be independently verified. Please see our
terms of service
for more details