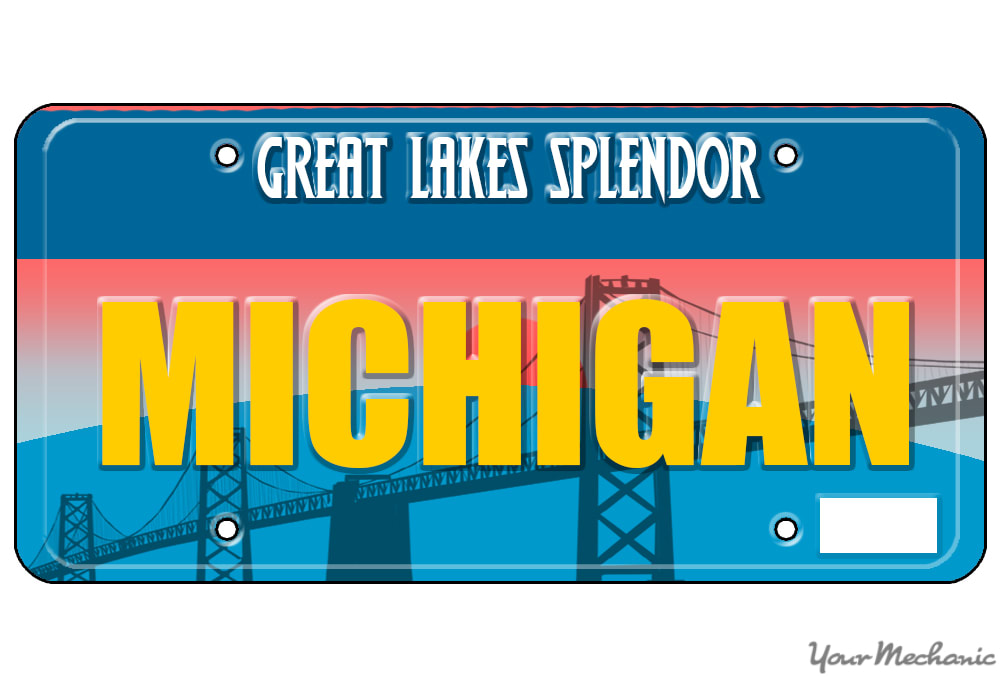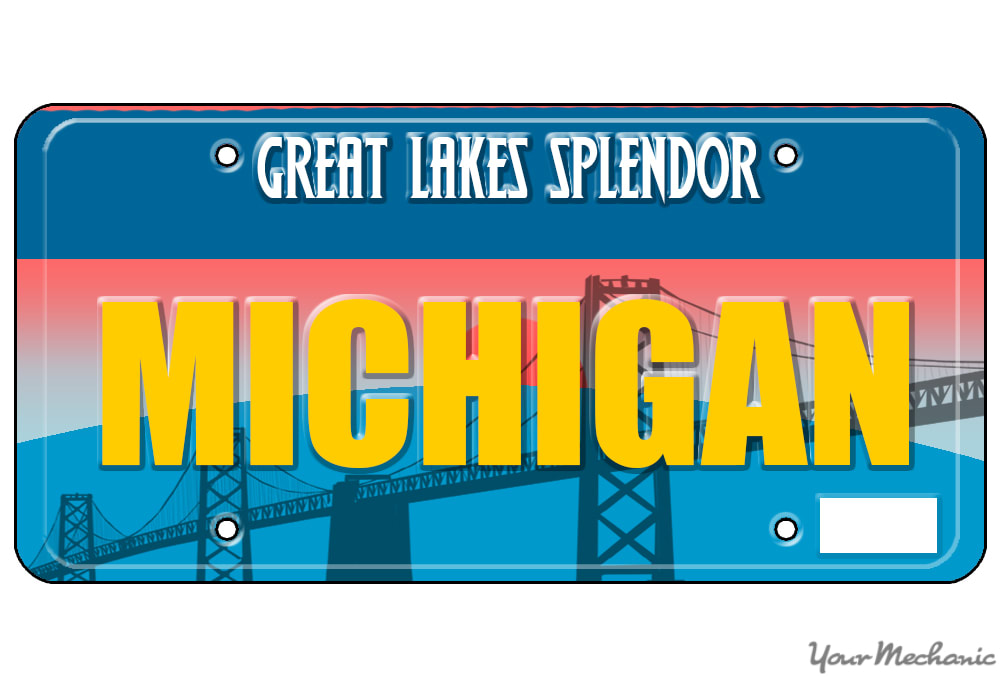 A personalized license plate can be a really fun addition to your car. With a personalized plate, you can add a little bit of your personality to your vehicle, and make your car uniquely you. It's an opportunity to vocally support a person or team, or just add character to a boring part of your car.
In Michigan, there are two elements to a personalized license plate. You can select a license plate design from many different options, and then you can customize the plate message. It's an easy process, and very affordable, so this could be perfect for you and your vehicle.
Part 1 of 3: Choose your personalized license plates
Step 1: Visit the Michigan website: Go to the official website for the state of Michigan.
Step 2: Go to online services: Visit the online services portion of the Michigan website.
Hover your mouse over the button that says "About MI" to reveal the dropdown menu, then click on the link titled "Online services".
Step 3: Visit the Secretary of State page: Go to the Michigan Secretary of State page.
Scroll down through the online services page until you get to the link titled "State". Click on the link.
Step 4: Go to the "Plate it Your Way" page: Navigate to the "Plate it Your Way" webpage.
From the Secretary of State Page, click on the button titled "Online services".
Scroll down to the box titled "Other services", and then click on the link titled "Plate it Your Way".
Tip: If you are unsure about any of the Michigan personalized plate rules, you can find them on this page.
Step 5: Choose a plate design: Select your personalized license plate design.
Click on the link titled "Plate it Your Way" to see a list of the available license plate designs.
Look through the plate designs, and choose the one that you want.
Tip: There are four categories of Michigan plate designs: standard, veteran and military service, university fundraising, and special cause fundraising.

Warning: While the character limit for a Michigan license plate is seven characters, some of the plate designs can only hold six characters. After choosing a plate, you will see what character restriction it comes with.
Step 6: Choose a plate message: Select your personalized license plate message.
After selecting a plate design, type a plate message into the boxes at the bottom of the page.
You can use all letters and numbers, and they can be intermixed. You can also use spaces, though they count towards your character limit.
Tip: If you need a disabled license plate, be sure to check the box titled "Disability box". This will further limit your character usage.

Warning: Offensive, crude, or inappropriate license plate messages are not allowed.
Step 7: Check the availability: Check the availability of your license plate message.
After typing in your message, click the button titled "Check plate availability" to see if your license plate message is already in use.
If the plate is not available, type in a new message and try again.
Tip: When you check your plate availability, you will get to see a preview of what your message will look like on the plate.
Part 2 of 3: Order your personalized license plates
Step 1: Record your plate information: Write down the personalized plate design and message, so you have accurate information when you order your plates.
Step 2: Visit a Secretary of State office: Go to your nearest Secretary of State branch office.
Tip: Be sure to bring your registration information, and a form of payment with you.

Warning: Check ahead of time to see what hours the Secretary of State office is open.
Step 3: Fill out a form: Fill out the personalized license plate form.
Request a personalized license plate form, and fill out all of the information. You will have to provide your registration information, and your current license plate number.
Warning: Your car must be registered in the state of Michigan if you wish to order personalized plates. You must also be the owner of the vehicle; you cannot purchase personalized plates for someone else.
Step 4: Pay the fee: Pay the personalized plate service fee.
The service fee is prorated based on how many months remain until your plates need to be renewed. The fee is $8 for the first month, and $2 for every remaining month. For instance, if your plate needs to be renewed in four months, then your service fee will be $14.
In addition to the service fee, pay the specialized plate fee only if you chose a university or special cause plate. This fee is $35.
Your purchase only includes one personalized plate. If you would like a second plate, simply request one. It will cost an additional $15.
Tip: The fees that you have to pay are in addition to your standard annual plate and registration fees. You will still have to pay those fees.

Warning: The renewal fee for your personalized license plate is $25.
Part 3 of 3: Install your personalized license plates
Step 1: Get your plates: Receive your personalized plate in the mail.
The plate will be mailed within two weeks of your purchase, and should arrive within three weeks.
Step 2: Install your plates: Install your new personalized plate.
Install your personalized plate as soon as it arrives in the mail.
Tip: If you do not feel comfortable installing the plate by yourself, simply hire a mechanic to come help you out.

Warning: Place current registration stickers on your license plate before you drive.
Getting a personalized license plate is quite easy, and really adds to the personality of your car. So if you're looking for a new way to have fun with your car, a personalized plate may be perfect for you.
---
The statements expressed above are only for informational purposes and should be independently verified. Please see our
terms of service
for more details