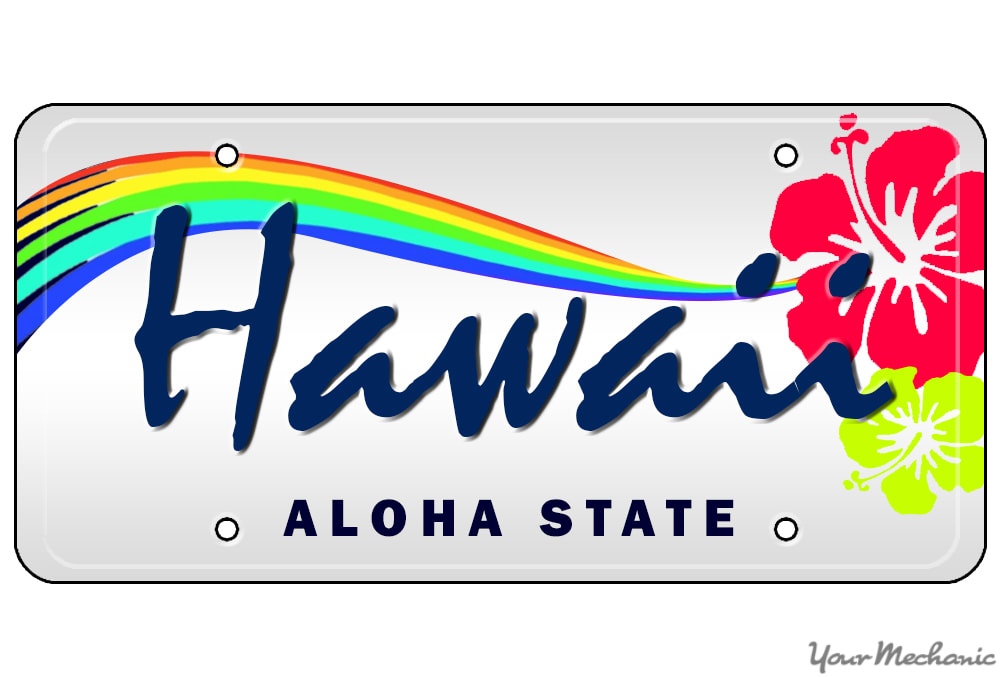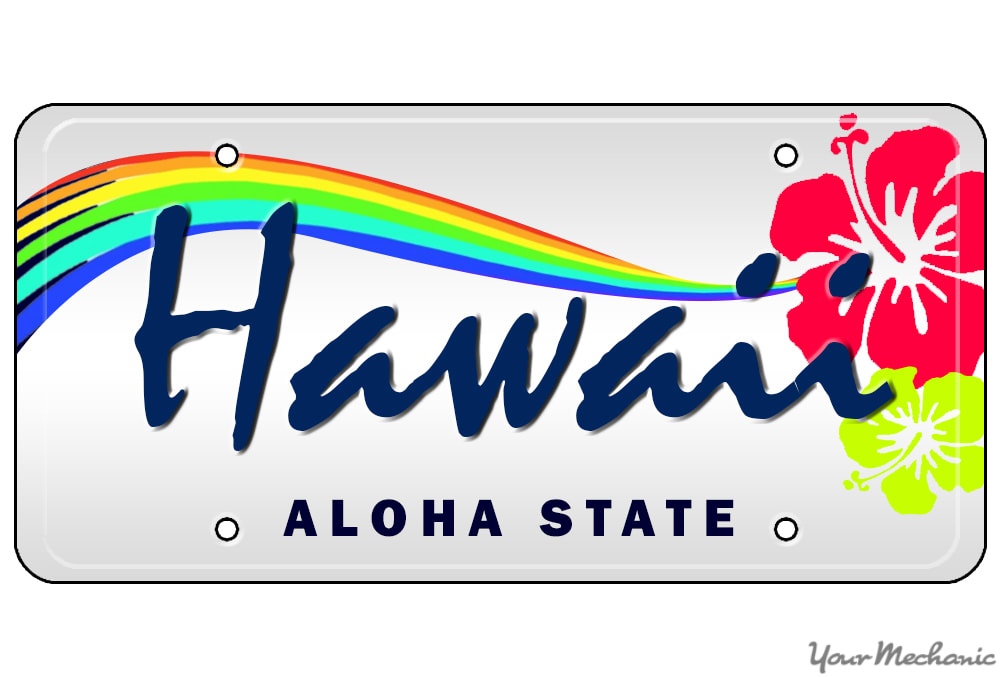 There is perhaps no better way to customize your vehicle than with a personalized license plate. A personalized license plate allows you to say something truly unique with your vehicle. You can project a sentiment or word, show pride in a team, place, or hobby, advertise a business, or give a shout out to a family member.
If you have been looking for fun and inspiring ways to customize your vehicle, a personalized plate is right up your alley. And the best news is, a Hawaii personalized license plate is very affordable, and easy to obtain.
Part 1 of 3: Choose your personalized license plate message
Step 1: Visit Hawaii's website. Go to the official website of the state of Hawaii.
Step 2: Click on the Honolulu website. Navigate your way to the county of Honolulu government website.
Near the bottom of the Hawaii website is a button titled "Agencies". Click on this button to see a list of all the available agencies.
Scroll down to the link titled "City and County of Honolulu" and click it. Next, click on the website listed from the contact options.
Tip: Online personalized license plates are only available for vehicles that are registered in the county and city of Honolulu. If your vehicle is not registered in Honolulu, contact the Hilo County Department of Finance – Division of Treasury, the Kauai County Division of Treasury – Division of Motor Vehicles, or the County of Maui Service Center – Division of Motor Vehicles, depending on where your vehicle is registered. Ask a county official at the branch you contact whether you are eligible to receive personalized license plates.
Step 3: View the online services. Navigate to the online services page by clicking the button titled "City services online".
Step 4: Go to the personalized plate page. Visit the personalized license plate page of the website.
Scroll down on the online services page until you reach a link titled "Motor vehicle personalized plate". Click on the link.
On the next page, click the button at the bottom that says "Click to apply".
Tip: You can only apply for a personalized license plate if you have an email address.
Step 5: Choose a plate message. Select a personalized license plate message.
Choose the personalized message that you would like, and write it in the appropriate boxes so you can see what it looks like.
Compose your message with letters, numbers, spaces, and up to one hyphen. Your message can be no longer than six characters, including spaces and the hyphen.
Tip: If you would like to use a space, you have to actually put a space in the allocated box for that character. If you simply leave the box empty, that character will be deleted and there will be no space.

Warning: On Hawaii license plates, the letter "I" and the number "1" are interchangeable, as are the letter "O" and the number "0".
Step 6: See if your plate is available. Check to see if your custom license plate message is currently available.
After writing in your message, select what kind of vehicle the license plate is for. Then, press the button that says "Search" to see if your license plate is in use, or if it is available.
If the license plate message is unavailable, keep trying until you find a customized message that is not in use.
Tip: Once you find a message that is available, double check it to make sure that it looks good on the license plate, and says exactly what you want it to say.

Warning: If your license plate message is crude or offensive, it will be rejected. Even though the plate will be listed as available, your application will be rejected before your plate is issued.
Part 2 of 3: Order your personalized license plate
Step 1: Reserve your license plate. Reserve the custom license plate message that you chose.
After finding an available license plate message, click on the button that says "Reserve?."
Step 2: Enter your location. Select whether or not you are in Honolulu.
After reserving your license plates you will be asked where the vehicle in question is registered. If the car is registered in Honolulu, click on the button titled "The city and county of Honolulu". If the vehicle is not registered in Honolulu, you will not be able to receive a personalized license plate, and should click the button titled "Other county" to see more options.
Step 3: Fill out your basic information. Enter your basic information on the application form.
To get started ordering your plate, you'll have to provide your basic information: name, address, phone number, and email.
Tip: Always double check your answers before continuing to make sure that there are no spelling errors.
Step 4: Specify if the plate is a gift. Select whether or not the personalized license plate is a gift.
If you are purchasing the personalized license plate as a gift, select "Yes" where prompted, and then enter the name of the recipient. Select "No" if you are purchasing the license plate for yourself.
Step 5: Pay the fee. Pay the personalized license plate fee.
After filling out the application form, you will have to pay a $25 non-refundable fee for the personalized license plates. This fee is in addition to any standard fees and taxes associated with your vehicle.
Tip: You can pay this fee with any Visa, MasterCard, or Discover credit or debit card.

Warning: The $25 fee is an annual fee. You will have to pay the $25 once every year in order to retain your personalized Hawaii license plate.
Step 6: Confirm your order. Confirm your personalized license plate order.
After filling out all of the necessary forms, follow the instructions to confirm your personalized license plate order.
Part 3 of 3: Pick up and install your personalized license plates
Step 1: Keep your eye on the mail. Keep an eye out for an arrival notification.
When your personalized plates are made, they will be sent to a nearby city office. You will receive a notification in the mail that your plates are available to be picked up.
Tip: It will likely take 60-90 days before your plates arrive.
Step 2: Get your plates. Pick up your plates from a local city office.
Go to the city office specified on your notification and pick up your personalized plates.
Tip: You may need to fill out additional information about your vehicle when you pick up your plates, so be sure to bring your registration information with you.
Step 3: Install your plates. Install your new license plates.
After receiving your plates, install them on both the front and back of your vehicle.
Tip: If you don't feel comfortable installing the license plates by yourself, don't hesitate to call a mechanic to come help you out.

Warning: Be sure to immediately add current registration stickers to your new plates.
Once your new personalized license plates are installed on your vehicle, you're good to go. Every time you go to your car you'll see your personalized message, and you'll likely be very happy that you chose to get a personalized Hawaii plate.
---
The statements expressed above are only for informational purposes and should be independently verified. Please see our
terms of service
for more details