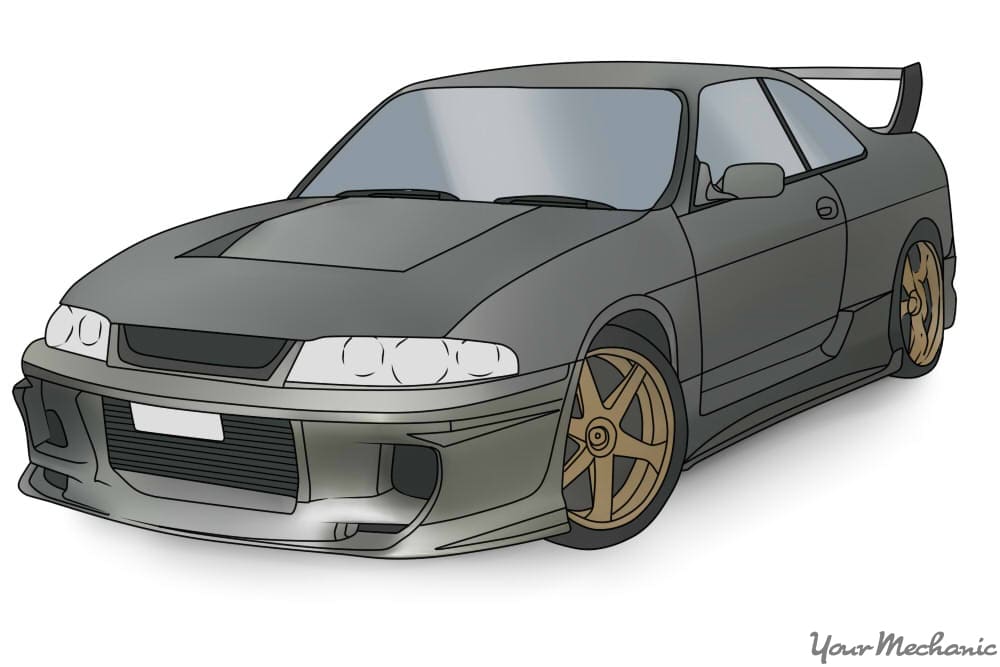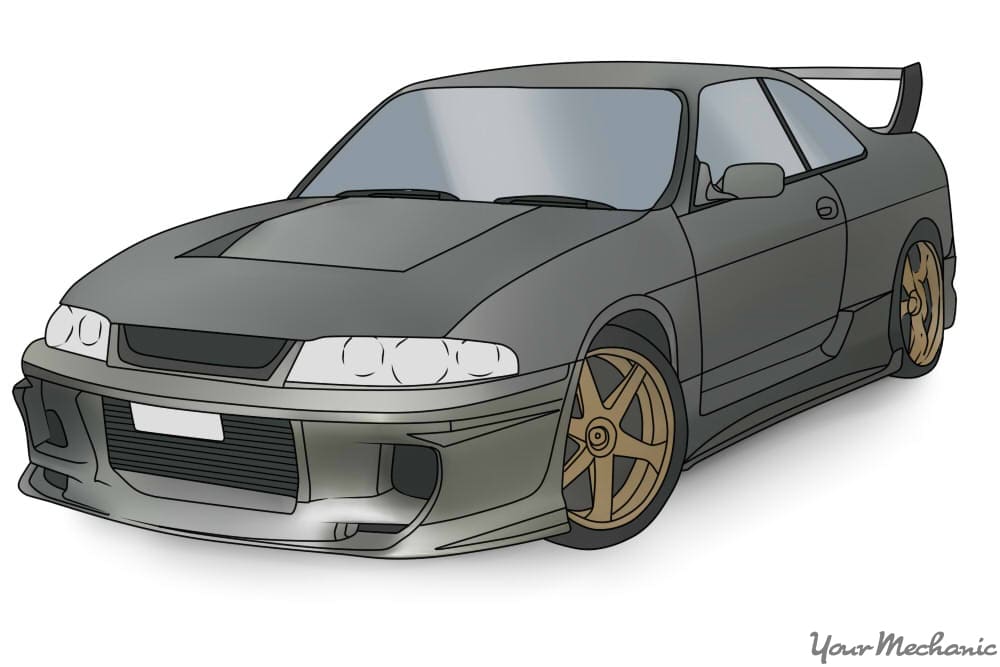 If you want to make your car stand out from the crowd, there are many options you can choose from to do so. For example, you can:
Increase your engine performance
Install aftermarket rims and tires
Install a louder exhaust
Perform body customization like shaving door handles
Purchase upgraded LED or HID headlights
Select a ground effects kit, also known as a body kit
One of the easiest ways to set your vehicle apart is to alter your car's appearance from the stock or factory look by installing a body kit. Body kits are manufactured out of fiberglass, carbon fiber, or polyurethane. There are positives and negatives to each type of material.
You should choose the right body kit for your vehicle based on several important factors.
Part 1 of 5: Deciding on the look you want for your car
The purpose of buying and installing a body kit is to change the look of your car. Do you want your car to appear more sleek and sexy? Do you want your car to look faster and more speed-focused? Do you want your car to be distinctive and attention-grabbing?
Step 1: Consider the effects of your body kit. A sleek, smooth design will enhance your car's appearance while setting you apart from the rest of the cars on the road.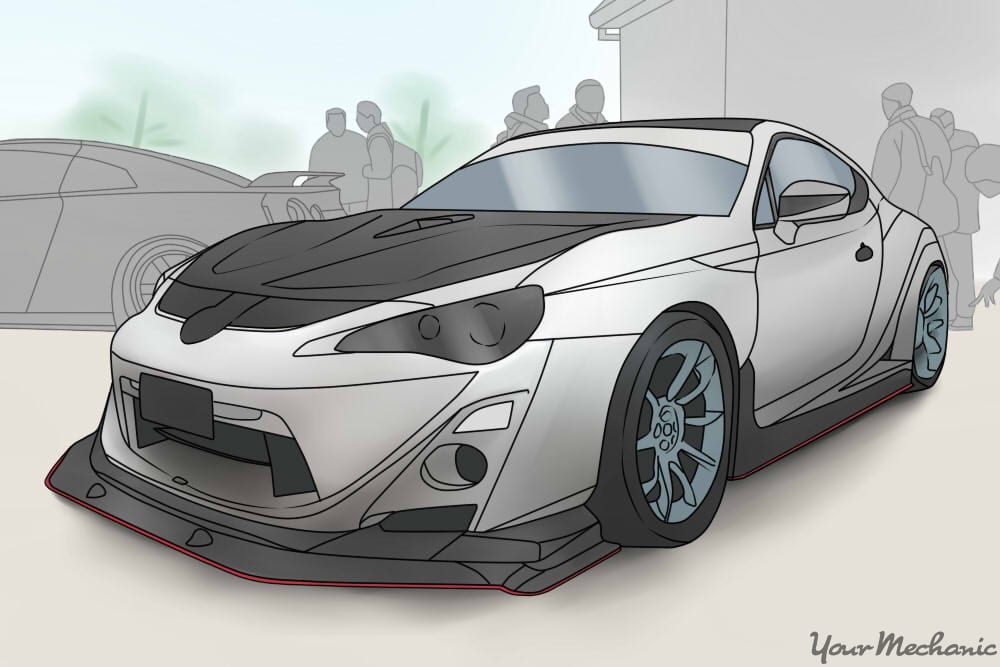 A performance-based body kit will draw more attention from law enforcement, potentially resulting in frequent traffic stops.
An extreme body kit design will not only draw attention from law enforcement but will draw the gaze of nearly every passerby.
Step 2: Consider your car's resale value. An extreme look with numerous sharp angles or large valances makes for a small market of potential buyers.
A race-ready look is quite desirable to a number of buyers, especially when equipped on entry- to mid-level coupe models.
A sleek, sexy design may not draw the most attention but will detract from your resale value the least.
Step 3: Decide on a raw look, a contrasting paint color, or a matched paint color.
You can choose to leave your body kit materials raw or unpainted.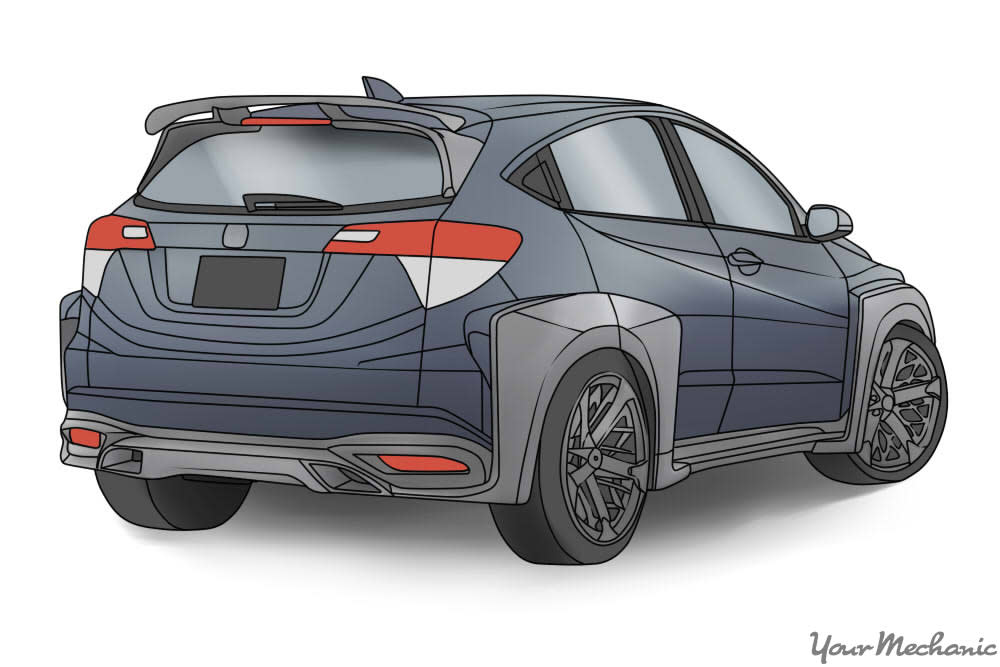 Or you can have them finished in your choice of colors.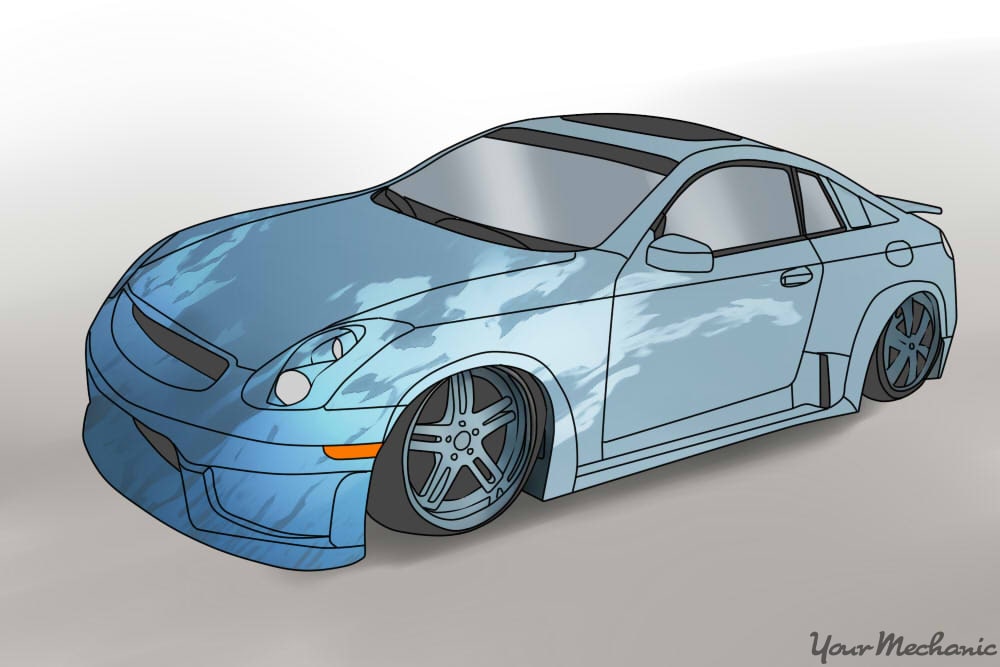 You can also buy many body kits pre-painted to your car's exact color code.
Part 2 of 5: Deciding on the material you want for your body kit
Your body kit can be just for dress-up or it can be part of a performance upgrade. The material you select can make a difference in performance if that is a consideration.
Step 1: Decide if you want your body kit to enhance your vehicle's performance.
Carbon fiber is delicate, but it is also the best choice for improving performance because it is the most lightweight option.
Note: Carbon fiber body kits are seldom used on street-use vehicles. They are most often seen on track cars and on show cars.
Body kits can improve downforce and aerodynamics also. If this is important to you, look for a kit specifically designed to do so by the manufacturer.
Step 2: Decide if you want to get a body kit for looks alone.
If looks are the only concern, opt for a polyurethane kit. Because they are plastic, their manufacturing process can make each piece an exact fit out of the mold. Polyurethane kits are also durable products.
Step 3: Decide if you want a mix of both performance and looks.
Fiberglass is a great choice for a custom look while adding performance-based aspects like weight reduction.
Warning: Fiberglass is delicate and rigid meaning it can be easily damaged.
Part 3 of 5: Setting a budget for your body kit
Step 1: Decide how much you want to spend on your body kit. If you want to modify your car on a budget, your best option is polyurethane.
If you want to add a custom look on a shoestring budget, choose fiberglass.
If money is less of a concern, choose a carbon fiber body kit. Performance-based body kits are more expensive typically, both because of the type of materials used and the engineering required to make them more functional.
Part 4 of 5: Selecting a complete body kit or assembling one yourself
Step 1: Browse the listings for body kits among popular retailers. Veilside, VIS Racing, Xenon, Greddy, and ChargeSpeed are just a few of the manufacturers you can choose from for your body kit.
Step 2: Select a look you like from the options for your vehicle. Some vehicles such as the Honda Civic and the Ford Mustang have dozens or even hundreds of options for complete body kits in the market place.
Step 3: Pick out the pieces you like. If you like the look of part of a kit but a different part of the kit doesn't suit your taste, order just the piece you like.
You can assemble a complete kit from several pieces of assorted styles to create a look all your own.
For example, if you like the look of a particular Greddy front bumper, a Veilside side sill package, and a VIS Racing rear bumper, you can use those individual pieces to achieve your own custom look.
Part 5 of 5: Having a custom body kit manufactured
If you have a specialty vehicle or you have an idea in mind for a specific style, you can have a custom body kit manufactured just for you.
Note: Custom body kits have a wide range in price depending on what you want. It will typically cost tens of thousands of dollars, but you can rest assured no one else will have the same look as you.
Step 1: Approach a local car customization shop with your ideas. Make sure you have your ideas written out and clearly outlined.
Some specialty body shops will make body kits, though custom car shops will be the more popular choice here.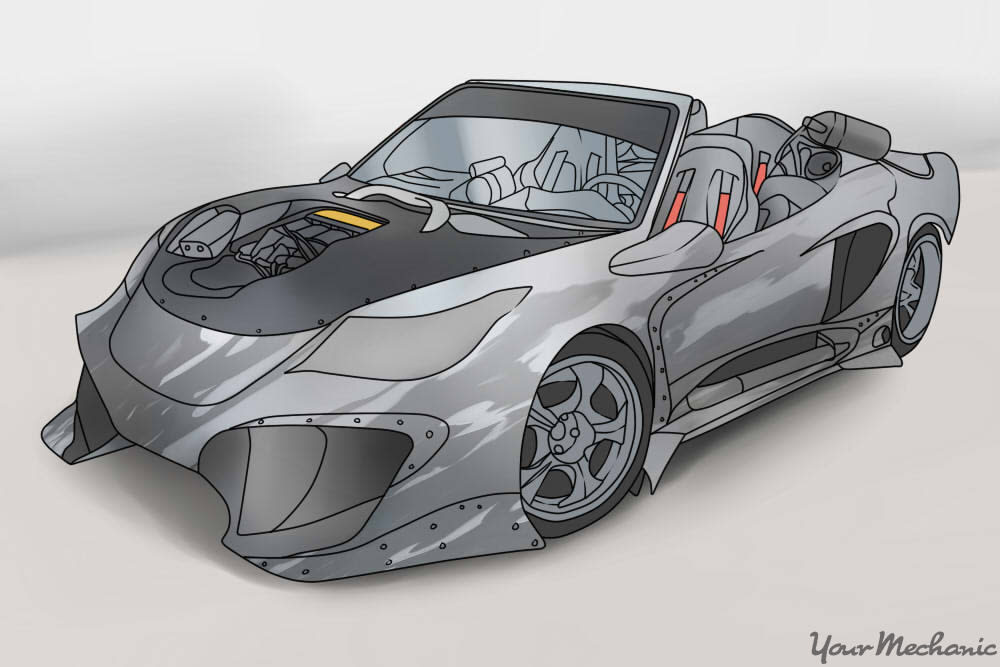 Bring pictures of similar styles that you like.
Step 2: Discuss a budget for your project. Your budget will determine whether a custom body kit is right for you, the material used for your body kit, and how extensively you can modify your car.
Step 3: Discuss the exclusivity of your body kit. If you want the customizer to guarantee they will not use the same kit on any other cars, you may have to pay more.
Once you've selected and purchased your body kit, it's time to install it. If you aren't sure about installing it yourself or you'd like a professional to install it, use a trusted mechanic like those at YourMechanic. A properly installed body kit can make all the difference in appearance compared with one installed poorly.
---
The statements expressed above are only for informational purposes and should be independently verified. Please see our
terms of service
for more details