The windshield washer nozzles are an important safety feature of cars. Windshield washers spray water on to the windshield so that it can be cleaned. Over time, these windshield washer nozzles will need to be adjusted if they begin to miss the windshield or begin to spray washer fluid over the vehicle.
In other cases, the windshield washer nozzles may fail or stop working. Adjusting the washer nozzle will restore the proper spray pattern for your vehicle.
This article will cover just how simple it can be to adjust your own windshield washer nozzles.
Part 1 of 1: Adjust the windshield washer
Material Needed
Needle

Note: You will also need a friend or helper to assist you with testing the windshield washer spray pattern.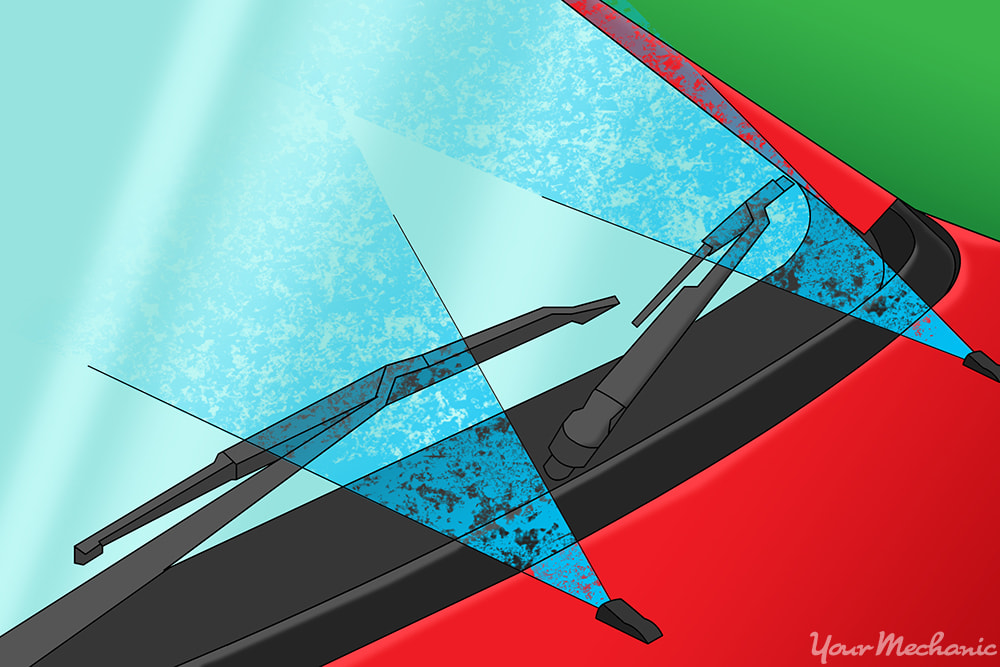 Step 1: Test the windshield washer spray pattern. The first step is to test the functioning of the windshield washer system. If the unit sprays washer fluid, it is working properly. If the washer does not spray, you'll need to follow these steps.
Once it is confirmed that the nozzles spray fluid, take time and note the spray pattern. It may be easier to have someone else spray the washer nozzles while you observe the spray pattern from the outside of the vehicle.
Step 2: Adjust the washer nozzle spray pattern. Next, locate the sprayer nozzle. On most vehicles, the nozzle is on top of the hood, near the windshield.
In other vehicles, the nozzles may be located under the edge of the hood by the windshield.
Step 3: Adjust the nozzles using the needle. Take a closer look at the nozzles. You will see two holes located on the nozzle body. The washer fluid sprays out from these holes.
Using the needle, gently attempt to insert it into the nozzle hole. The needle should go in without issue and you should not have to force it. With the needle inserted, gently maneuver the nozzle to the direction in which it needs to be adjusted. You should not have to move it far.
Repeat this process on all the washer nozzles that need adjusting.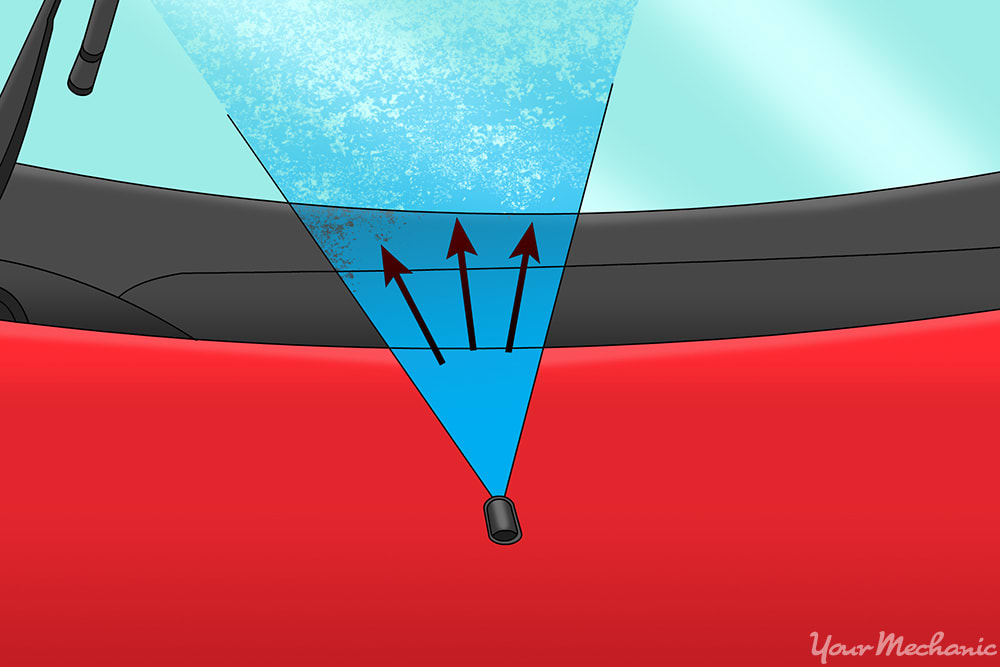 Step 4: Check the washer spray. Have your helper spray the windshield washers again. Check the spray and make sure it is hitting the windshield at the right position.
You may have to adjust the washer nozzles several times to get to desired results.
Adjusting your own windshield washer nozzles can be a simple fix to restore washer function. Performing this process at regular intervals will help you avoid making a mess all over the vehicle whenever you use the windshield washer jets.
If you suspect a problem with the windshield washer, our trained professionals can perform an inspection of the washer system and diagnose the problem. If at any point you are uncomfortable performing this repair on your own, get a certified mechanic from YourMechanic to adjust the windshield washer jets for you.
---
The statements expressed above are only for informational purposes and should be independently verified. Please see our
terms of service
for more details