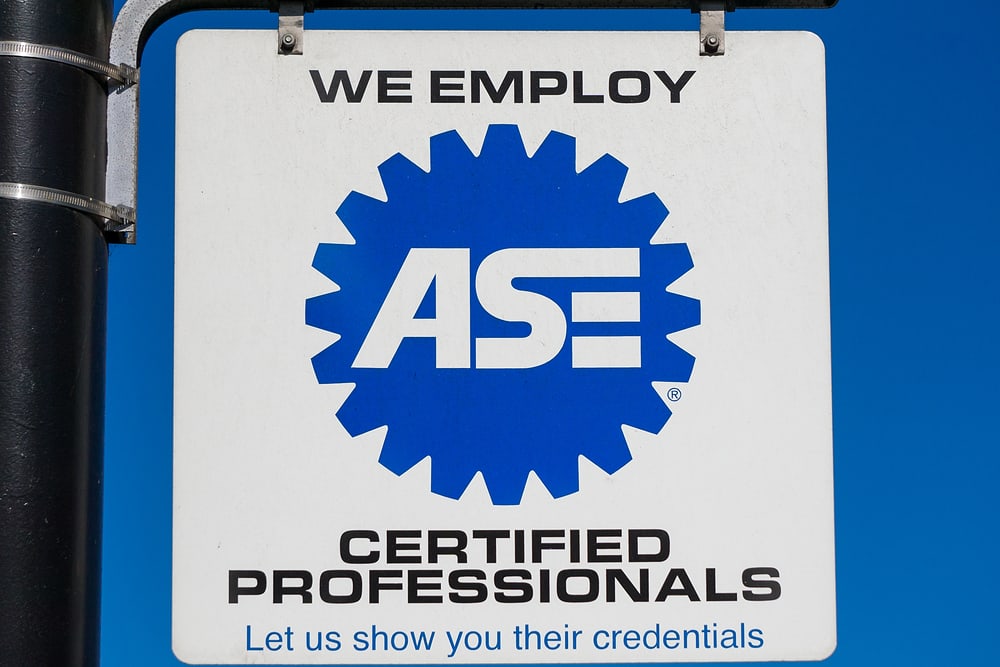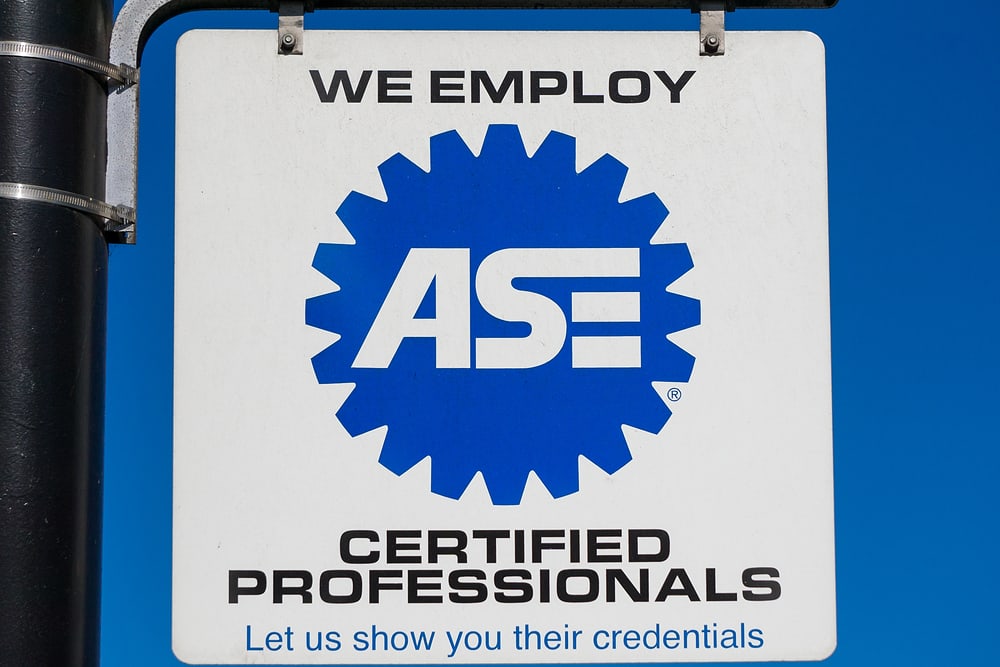 If you're a mechanic looking to make more money, your options are fairly limited. You can search automotive technician jobs and hope to find an opportunity, but you'll also have to compete against a number of other mechanics who are also looking for better pay. You could ask your boss for a raise, but that generally doesn't have a very high success rate no matter what industry you're in.
While there's no surefire method for securing a better auto mechanic salary, the one which has been most reliable is becoming certified by ASE. Since 1972, this private, non-profit organization has been helping mechanics get the training they need to earn the income they deserve. However, before you can reap the benefits of this process, you'll have to take certification tests, which require prerequisites – namely, work experience.
Do you need work experience to become ASE certified?
If you want access to better auto technician jobs, an ASE certification will help – as we just mentioned – but you may be wondering how much experience you'll need. After all, it can be difficult to land a job without being certified but impossible to gain experience without having that job.
There's good news and bad news here. The good news is that you don't need any work experience whatsoever to take the tests that lead to getting certified. There are four such categories where tests are administered. They are:
Repair Technician
Service Consultant
Parts Specialist
Collision Damage Estimator
The bad news is that even if you pass with flying colors, if you don't have the required minimum work experience, you won't be certified. ASE will send you your score report, but until you meet the work requirements, there will be no certificate.
Fortunately, you only need two years of experience to be certified as a Service Consultant, Parts Specialist or Collision Damage Estimator. To be certified as a Repair Technician, there are three requirements. Most tests take two years. The G1 test only takes one. For the L1, L2 and L3 tests, you'll need three years of experience.
Can I apply to automotive tech jobs with just the score report?
Now, earning a high score on these tests is still impressive. In fact, it may be fair to say that it's even more impressive given your lack of experience. But many mechanics want to know if they can use that score report to apply for other technician jobs. The answer is that you definitely can. There's nothing stopping you and ASE can't restrict your use of it. That being said, anyone even remotely familiar with the industry will know that the score report represents a lack of work experience on your part, something that won't help in an interview.
Still, if you're just trying to get your foot in the door at a dealership or an auto body repair shop, having an impressive score report will definitely help you stand out. It will also show that you're willing to work hard and invest in your career instead of waiting around.
How to prove your work experience
For those of you who have the required work experience, that last section isn't a problem. All you need to worry about is proving to ASE how many years you've worked as a mechanic. Obviously, they're not just going to take your word for it.
What you'll need to do is print off the ASE Work Experience Form. There are two pages so make sure you give both to your supervisor or employer. Ask them to confirm how long you've worked as a mechanic and provide relevant details about your job. Once they sign the form, add your signature and then either mail or fax it in to ASE Customer Service.
What if I've worked multiple places?
If you've held multiple mechanic jobs over the years, you may be wondering how to go about getting your work history confirmed. You can still have your current employer do it if they're comfortable with this. After all, they probably looked into your experience before hiring you.
Otherwise, you'll need to go back to an old employer to confirm how long you worked for them and get the signatures that way.
Despite what you may have heard, getting certified by ASE does not require a Herculean effort on your part. As long as you have the required work experience – which is only three years, at most – all it takes is a bit of time to send in your forms and pass the tests.
If you're already a certified mechanic and you're interested in working with YourMechanic, submit an online application for an opportunity to become a mobile mechanic.
---
The statements expressed above are only for informational purposes and should be independently verified. Please see our
terms of service
for more details