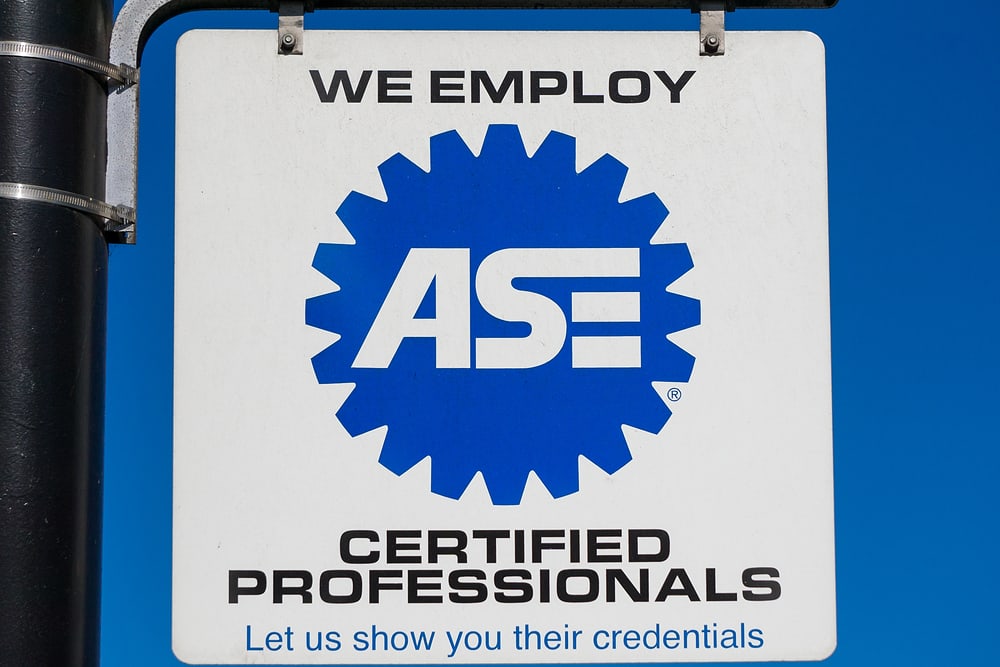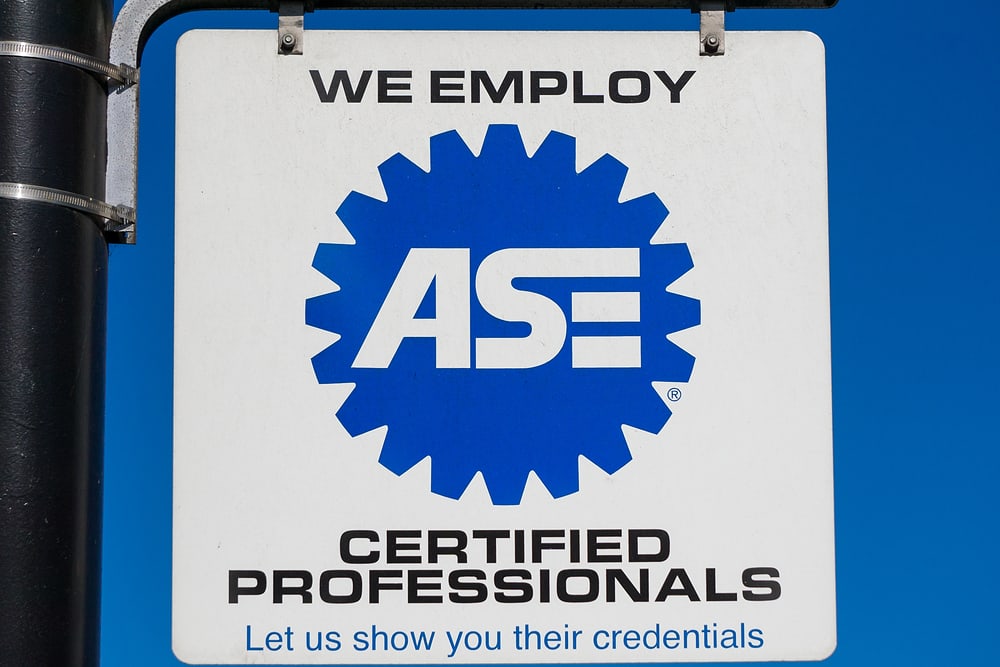 Being a mechanic is tough work. Aside from the physical labor you're tasked with throughout the day – with very little time to sit down – there's also the pressure that's put on mechanics. At some dealerships, it's the mechanics who are almost wholly responsible for ensuring revenues for their auto body shop. Therefore, it's only natural that so many would always be on the lookout for better automotive technician jobs that, amongst other things, will help them enjoy a more generous salary.
While there are a number of ways you could go about trying to get this desirable auto mechanic salary, one of the most reliable methods is simply to get ASE certified. In case you're not familiar with them, the National Institute of Automotive Service Excellence is an independent non-profit organization that has been helping mechanics improve their prospects since 1972. Hundreds of thousands of mechanics have improved their careers thanks to ASE.
Salary ranges for ASE certified mechanics
That being said, you probably want an idea about how much you can expect to make from putting the time into getting certified by ASE. As you can probably imagine, it would be impossible to give one answer to this question. There are a number of different factors that affect how much mechanics make.
However, a conservative estimate would be that ASE certified mechanics probably make 20% to 30% more than their colleagues. Again, there are other elements to consider too. Even amongst those who are certified, salaries can differ greatly. Let's look at some of these other factors that influence where your annual income may fall.
Where you live
This isn't remotely unique to our industry, but your location is worth discussing. In short, where you live will affect how much you make. You're probably well aware of how standards of living differ from state to state and city to city. This variance is one of the reasons it is so difficult to estimate how much more certified mechanics make working technician jobs than their non-certified counterparts.
However, it's not just the standard of living that matters here. If you're working in a place like, say, Orange County, your prospects of making more are going to be much better because you're going to be far likelier to work on Mercedes, Porsches, Lamborghinis and other luxury or exotic cars that require specialized mechanics who make more.
On the other hand, if you live in a city where you spend the majority of your time changing oil and rotating tires on domestic vehicles, your paycheck is going to look a lot different.
If you have a specialty
As we just mentioned, specializing in luxury or exotic cars comes with a higher income. You don't have to specialize in these vehicles, though. Specializing in any manufacturer will make you a more attractive prospect to employers. Getting certified by ASE in this specialty will go a long way toward showing dealerships and auto body repair shops that you're the real deal. There just isn't a lot of money in being a generalist. While it's okay – even necessary – to start your career on that foot, you should eventually consider becoming certified in a niche.
How hard you're willing to work
This one sounds obvious enough. Chances are someone has given you this advice before too. Still, it's worth bringing up in the context of becoming certified. Clearly, earning certification from ASE will take an extra effort on your part.
At the same time, having that certification on your resume will prove your work ethic to a prospective employer in no uncertain terms. It shows that you were willing to go out of your way to invest in your own career. It proves ambition. Anyone posting auto mechanic jobs is going to be looking for someone with those characteristics.
One final thought on this matter: working hard also means taking the time to make sure you're getting paid what you're worth and looking elsewhere if your salary isn't acceptable. If you become certified by ASE, you have a huge advantage in that you can take this recognized credential to any employer and they'll know what it means.
So don't become lethargic. Until you find a job you enjoy where you're getting paid well, put effort into looking for other opportunities.
There are so many benefits to becoming ASE certified as a mechanic that we could be here all day listing them. Without a doubt, though, one of the easiest to acknowledge is that getting certified means you'll enjoy a better salary too. By just how much your income will benefit is a tough number to pin down, but an ASE certification plus the above factors will absolutely make a big difference.
If you're already a certified mechanic and you're interested in working with YourMechanic, submit an online application for an opportunity to become a mobile mechanic.
---
The statements expressed above are only for informational purposes and should be independently verified. Please see our
terms of service
for more details