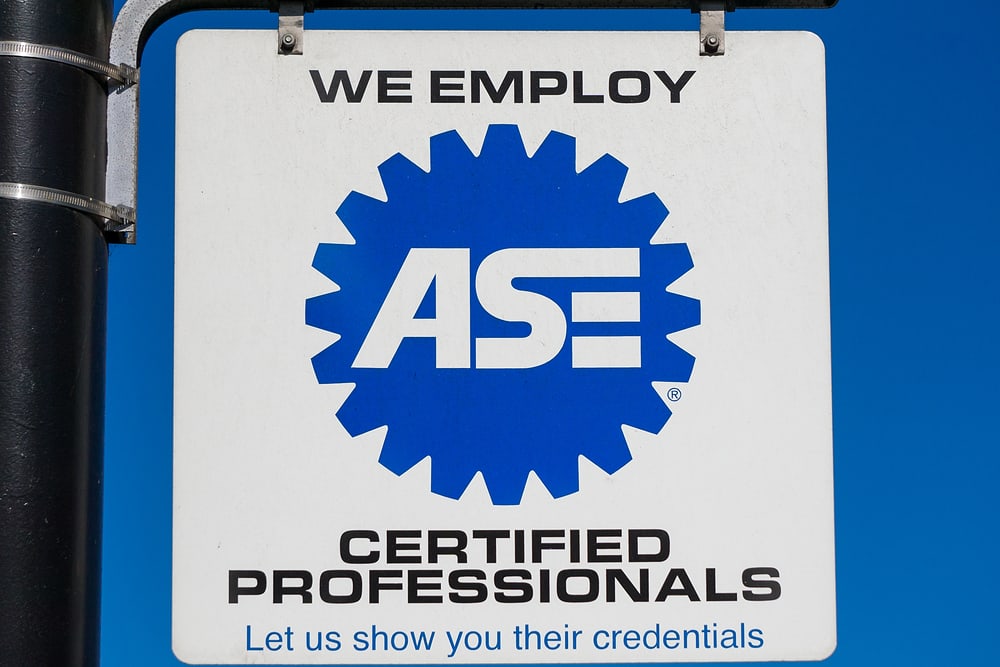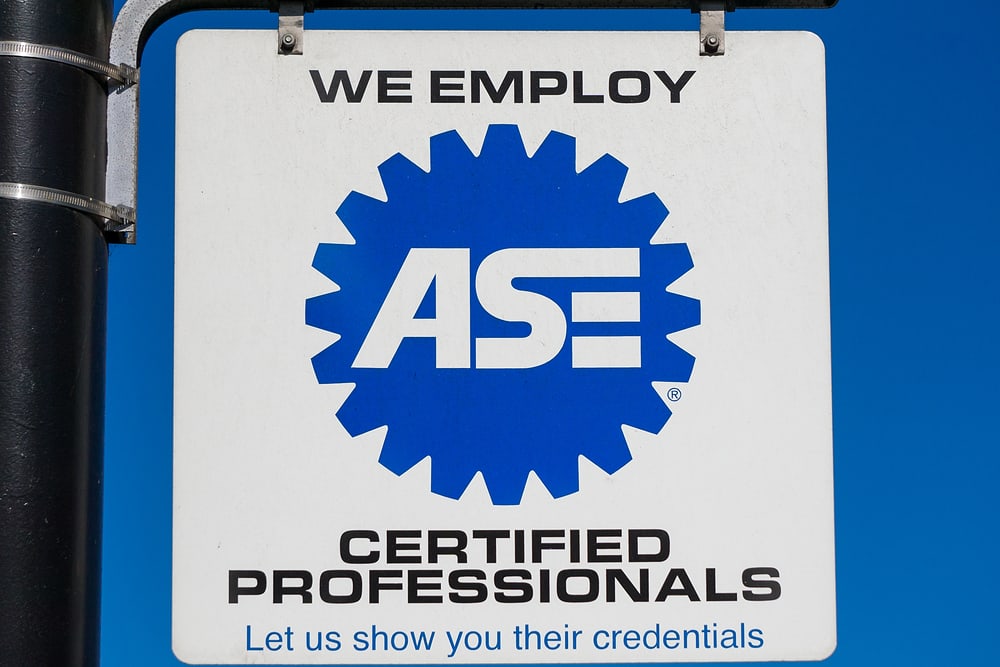 Whether you're an experienced mechanic or a fresh tech just a few years out of automotive mechanic training, you know that getting your ASE certification can boost your appeal to employers and increase your life earnings potential. Especially if you're just starting out in your career, getting the automotive technician job of your dreams will be much easier once you've got one or more certificates under your belt.
The ASE – or National Institute of Automotive Service Excellence – provides mechanics with the opportunity to earn master technician status by completing any of more than 40 certifications. The A Series allows you to become certified in Automobile & Light Truck repair. There are nine exams, A1 – A9, however only A1 – A8 are required to achieve master status (plus two years of relevant work experience).
The first thing to do when you want to take the A2 test (Automatic Transmission/Transaxle) is to obtain an A2 ASE study guide and practice test.
The ASE website
The best way to get an accurate and thorough A2 study guide and practice test is to utilize the official ASE website. There are free study guides available for download in PDF form, for every test the organization offers. You will find the link to these files on the Test Prep & Training page.
The Test Prep page also contains a link to the practice test information. These tests are only administered online, and are accessed via a voucher system. Purchasing access to one or two practice tests will cost you $14.95 per test. The prices go down as the number of vouchers purchased goes up; more than two but less than 25 cost $12.95 each, and 25 or more vouchers cost $11.95 each.
Once you buy your A2 ASE practice test voucher, a code will be generated immediately. This code is valid for 60 days and may be used to access the test of your choice. Each practice test only comes in one version, so you cannot practice varying test scenarios by using another voucher on the same test.
The practice tests available on the ASE website are half the length of the real thing. After you complete the practice version you will get feedback on a performance report, along with explanations of the questions you got right and wrong.
Third-party websites
There are, of course, numerous other websites which claim to offer ASE practice tests and study materials. We highly recommend utilizing the official versions on the organization's website in order to be sure you're getting the most accurate information possible. Since you do have to pay a fee for each test you take, you don't want to waste valuable time and money as a result of being inadequately prepared. If you do decide to try to obtain A2 ASE study guides and practice tests through an unofficial source, be sure to read reviews of the site first to be sure they're not disreputable.
Taking the test
All Automotive Service Excellence certification testing is now done on computers. Written tests have been discontinued. You may take ASE tests at any time of the year, and the organization even provides weekend test times. One major benefit of this type of testing is that your results will be available immediately. If you're not sure how comfortable you'll be taking the exams on a computer, the website features a demo so that you can take it for a test drive first.
The A2 ASE test contains 50 scored multiple choice questions. You may notice that the actual exam consists of additional questions – the extras are used for statistical purposes only. The scored part of the exam is not differentiated from the rest, so you will still need to answer every question as though it counts.
Becoming an ASE Certified Master Technician is no easy task, however the satisfaction you'll glean, as well as the added value to your lifetime earnings potential, will be well worth the effort when you go after that automotive technician job you've always wanted.
If you're already a certified mechanic and you're interested in working with YourMechanic, submit an online application for an opportunity to become a mobile mechanic.
---
The statements expressed above are only for informational purposes and should be independently verified. Please see our
terms of service
for more details