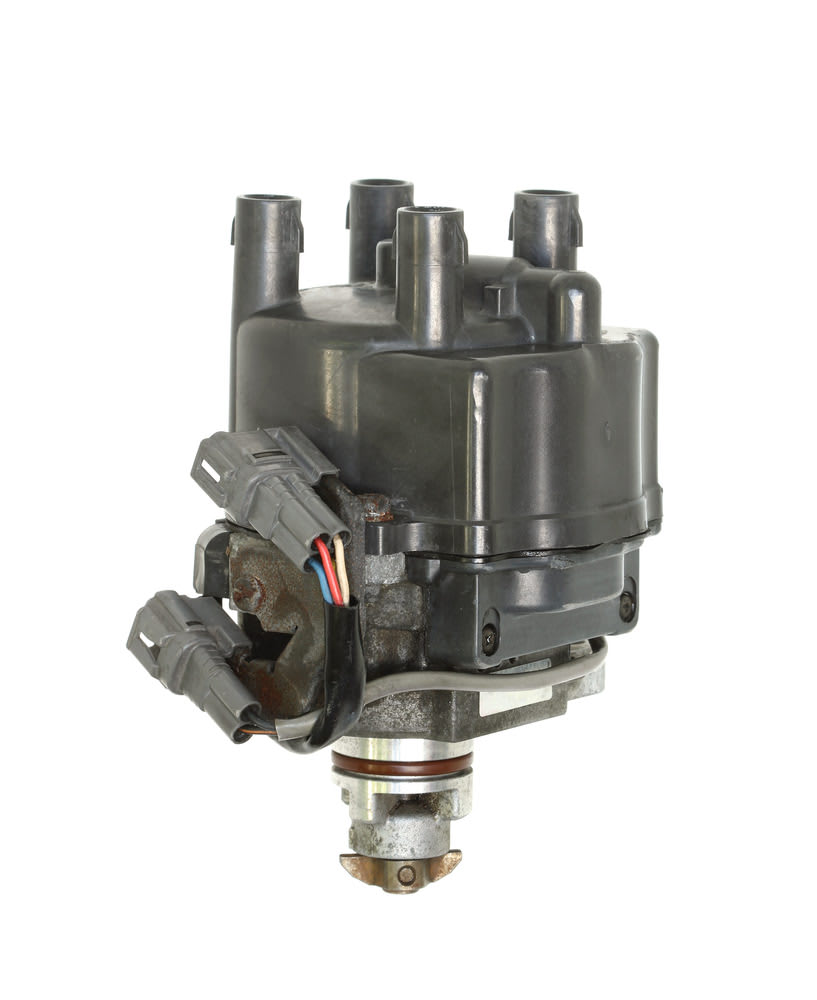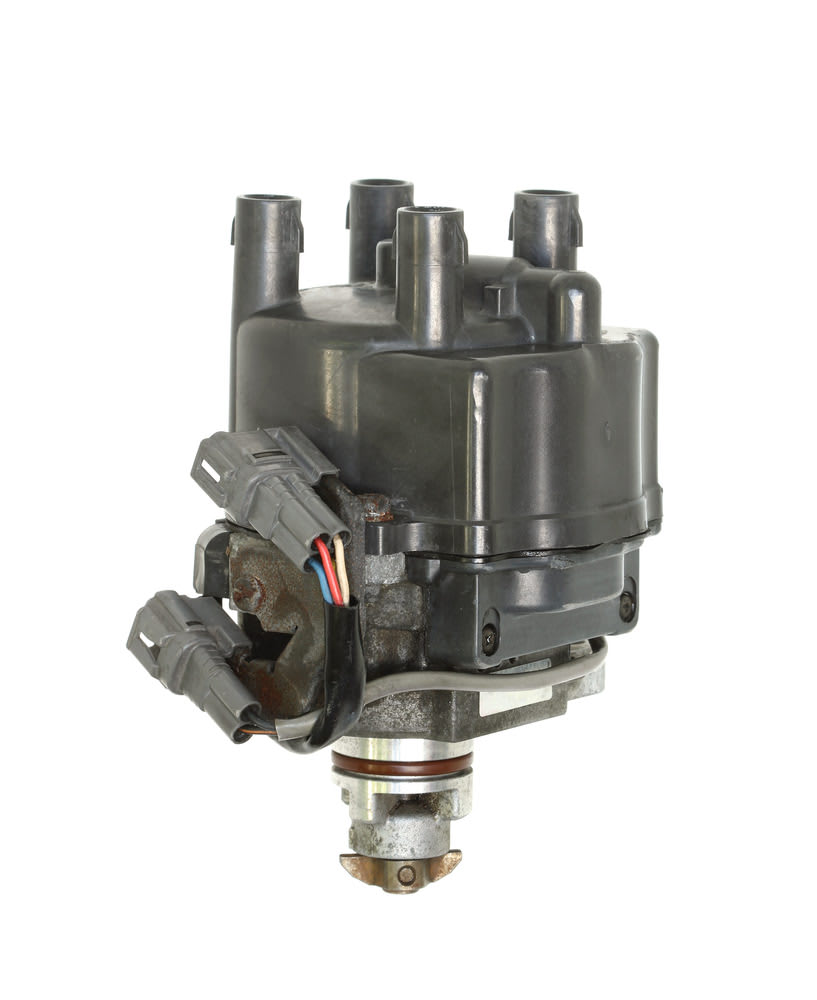 In older cars, a distributor is one of the central parts of the ignition system. Since the early 1990's, many automakers have moved to using ignition systems without distributors. Though the number of cars with distributors has declined over the years, there are still quite a few on the road.
What is a distributor?
The distributor is responsible for getting the electrical charges needed for combustion within the engine out to each of the cylinders. The coil (outside the distributor) creates the very strong electrical charge needed for this process. Inside the distributor, a rotor spins in time with the car's camshaft, transferring that charge to designated contacts (one per cylinder). As the rotor spins, it passes very close to each contact and the charge jumps from the rotor to the contacts, and then into the wires and plugs.
If you have an older vehicle, your distributor also has breaker points built into it. The purpose of these points is to ground the incoming current and facilitate the pulses of electricity getting to the proper cylinders. A cam from the distributor connects with each point in turn, breaking the ground on the coil, which opens the path for the electric charge to come through.
---
The statements expressed above are only for informational purposes and should be independently verified. Please see our
terms of service
for more details