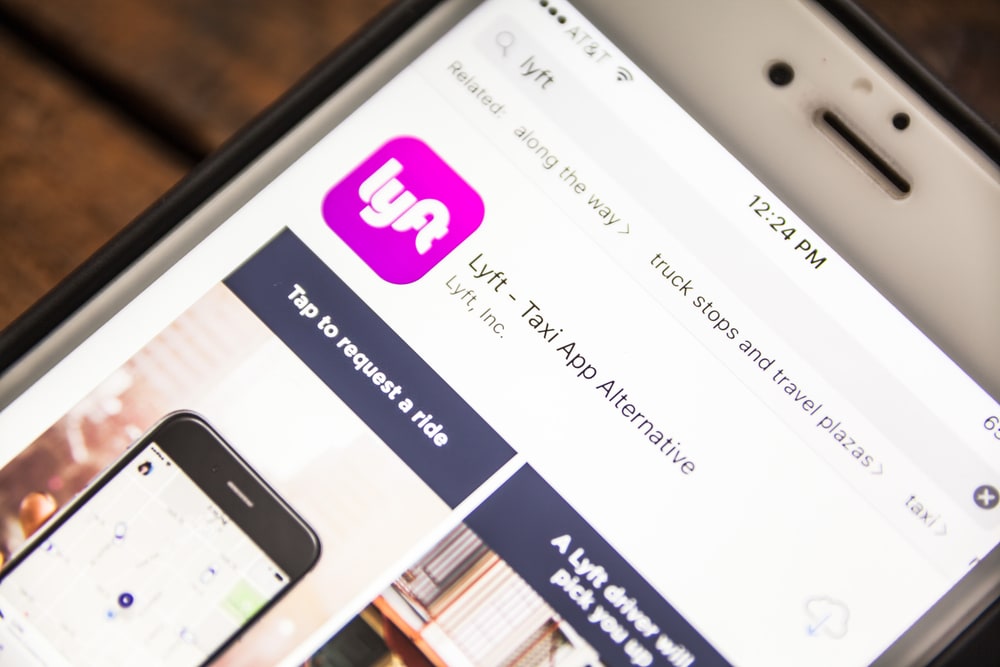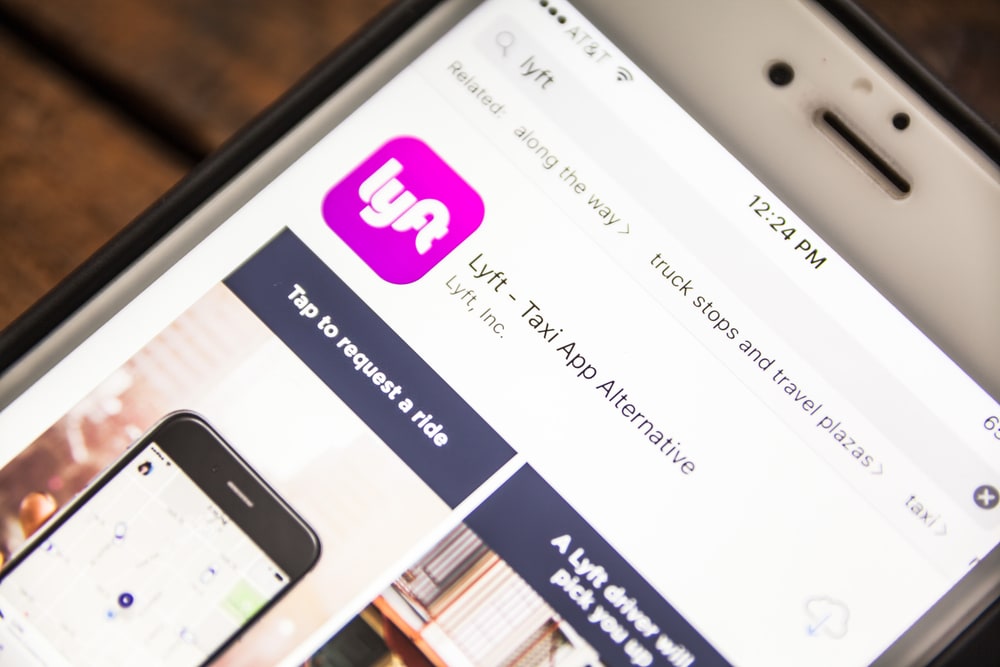 When everyone owns a smartphone, getting around without owning a car is simple. Whether it's work, home, the airport, or a restaurant, ride-sharing apps provide on-demand service to get riders where they need to go wherever they are, and fast. Rideshare services are available on iOS and Android devices. Listed based on widespread availability combined with quality, grab your smartphone and check out the 4 best ridesharing apps:
1. Uber
Uber is probably the most popular and recognized rideshare app in the business. It works worldwide, with over 7 million drivers in 600 different cities. Signing up for a ride is simple; your location shows up automatically, you plug in the destination, and you're connected to an available uber driver nearby.
If you're traveling in a group, Uber includes the ability to split the fare among passengers. You have the option to choose between a regular car seating 1-4 (UberX), 1-6 (UberXL), and a variety of luxury selections with curb-to-curb service. Uber also allows you to request a ride for someone else, regardless of whether or not they own a smartphone or have the app.
Wait Time: Drivers are available on short notice, and are usually only minutes away from your location. Ride time varies depending on the distance to your location and time of day.
Pricing: Uber calculates the cost of the ride on a set fare, estimated time and distance to the location, and the current demand for rides in the area. In busy areas, your price may be subject to surge charges, but it typically remains highly competitive. It does offer discounted carpooling options.
Tipping/Rating: Uber gives passengers the option to tip their driver suggested or custom amounts and rate them on a five-star scale. Additionally, drivers can also rate passengers after a ride.
Extras: On top of its ridesharing services, Uber also offers Uber Eats for food delivery from nearby eateries, Uber for Business to provide and keep track of company travel, Uber Freight for carriers and shippers, and Uber Health for helping patients get to and from hospitals. Uber is also creating and testing self-driving cars.
2. Lyft
You may recognize Lyft as the rideshare app that once boasted bright pink mustaches on the grills of its drivers' cars. Now, Lyft ranks as the second-largest app by volume in the continental U.S. and has begun expanding internationally into Canada. Lyft access is available in over 300 U.S. cities with 1-4 passenger-carrying vehicles and 1-6 seating Lyft Plus cars.
Lyft features an intuitive map for viewing available Lyft drivers and pinpointing pick-up and drop-off location. It also shows time-saving options that direct riders to pick-up and drop-off spots that may be a short walk away, but allow for easier vehicle access. If the Lyft is for a group of passengers, the app allows for multiple drop-offs before the end of the ride.
Wait Time: In cities with Lyft drivers, wait times are relatively short and rides can be found easily. Ride time depends on the circumstances, but Lyft will suggest time-saving walking routes for riders and direct drivers around construction zones and other slow-downs.
Pricing: Lyft provides upfront and competitive pricing determined by route, time of day, number of available drivers, current ride demand, and any local fees or surcharges. However, it caps its surcharge rate at 400 percent.
Tipping/Rating: Tips for drivers are not included in the total ride cost, but a tipping icon appears at the end of each ride where users can add a percentage-based or custom tip.

Extras: Lyft sends out discounts to frequent users as well as new riders and those who recommended Lyft to them as incentives. It is also developing its own self-driving car service.
3. Curb
Though briefly shut down after being acquired by Verifone Systems, Curb works similarly to Uber and Lyft and is expanding fast. It now operates in over 45 U.S. cities by tapping into the service of 50,000 taxis and hired cars. For the enjoyment of the rider, Curb takes over the backseat monitor in such vehicles to give riders control over what they're viewing. The screen displays a running fare and gives the rider the opportunity to find restaurants and schedule reservations.
Unlike many other rideshare companies, on top of instant service, you can also schedule pickups up to 24-hours ahead of time in select cities. It only adds $2 to your total ride fare and never charges surge fees.
Wait Time: If you plan your ride in advance, your Curb driver will be at the pick-up spot at the time specified. Otherwise, it's short wait till your ride arrives.
Pricing: Curb pricing is often higher than other apps, but it is also never subject to surge pricing. Even though it pairs with taxi services, you can still pay in-app instead of taking out your wallet.
Tipping/Rating: A default tip is displayed at the bottom-right corner of the app display during the trip. This can be altered as needed and added to the total fare at the ride's end.
Extras: Curb for Business and Curb for Concierge allow companies and those with patrons to book and track rides. It also includes the Curb Share option, which lets you join other riders along a similar route for a potentially cheaper ride.
4. Juno
Happy drivers make satisfied riders. Juno aims to provide the best rideshare service by incentivizing drivers with a lower commission charge compared to other rideshare services. Pleased with their earnings, drivers are motivated to provide a great rideshare experience to users. Juno limits driver selection to existing TLC-licensed drivers with high Uber and Lyft ratings and extensive driving experience.
Juno started more recently than rideshare giants like Uber and Lyft, so it's currently only available in New York City. Introductory discounts start at 30 percent for the first two weeks, 20 percent for the next two weeks, and 10 percent off until July 2019. Currently, Juno only offers private rides with no option for carpooling or fare splitting.
Wait Time: With pick-ups limited to NYC, Juno still offers quick and convenient service to and from destinations. In addition to pick-up and drop-off spots, the wait time depends on the availability of ride type.

Pricing: Calculations for ride cost differ between car types. Ride prices are determined by a base fare, minimum fare, per-minute fare, and per-mile fare. The app displays the break down of cost to each user.

Tipping/Rating: Unlike other rideshare services, Juno drivers can keep 100 percent off their tips, and riders can rate drivers.
Extras: Not everyone likes to chat while ridesharing — Juno includes in-app features like Quiet Ride for "me time." Additionally, a new feature being rolled out to those who upgrade to the redesigned version of Juno lets you make customized labels for favorite locations.
5. Via
Via is all about limiting the number of cars on the road and getting you where you need to go. It aims to fill as many seats heading in popular directions as possible. This means the routes are static, and you typically share the ride with others headed in the same direction. Don't worry — you can still bring friends along if you mark the number of people you're securing a ride for when using the app. A car with the desired number of seats makes its way to you with each additional person in your group riding at half-price.
Via's straightforward routes also mean you often walk a block or two to the desired pick-up location, as well as from the drop-off location. Though walking can be an extra step, the service helps you save money and time spent in traffic and reduce overall emissions. Via is currently available in Chicago, New York, and Washington.
Wait Time: Operating 24 hours a day and 7 days a week, the average wait time for a Via ride going your way is 5 minutes. Direct routes mean fewer stops that won't take much time.
Pricing: Via boasts low flat rates ranging from $3.95-$5.95 for shared rides instead of basing cost on distance and time.
Tipping/Rating: Tipping is not required, but you can leave a prompted tip by percentage or customized amount. You can also rate your driver and provide feedback, which helps Via determine Driver of the Week and Customer Service awards within the company.
Extras: Via offers ViaPass for loyal commuters. Passholders pay $55 for a 1-week, All-Access pass for up to 4 rides per day, all day, or a $139 for a 4-week Commuter pass for the same number of rides between 6am and 9am, Monday through Friday.
---
The statements expressed above are only for informational purposes and should be independently verified. Please see our
terms of service
for more details