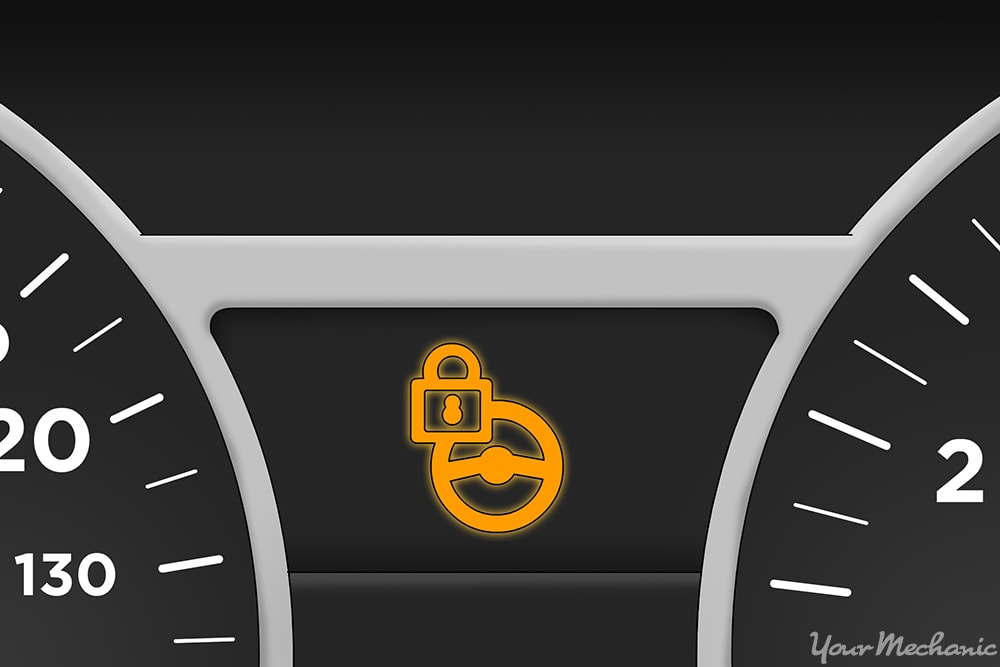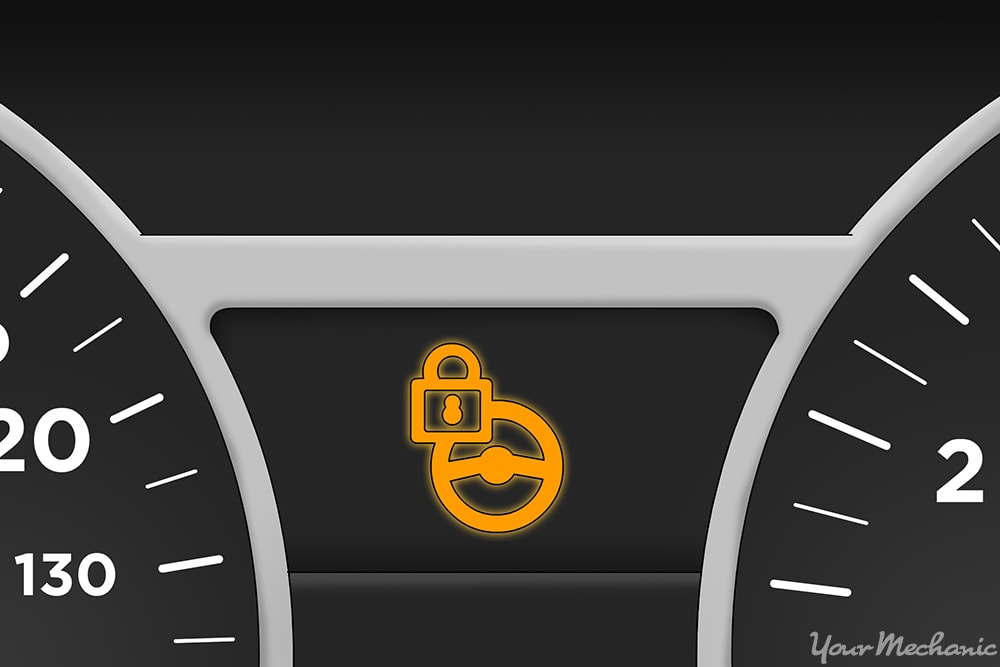 The steering lock may sometimes seem like an inconvenience, but it is there to help prevent your vehicle from theft. When the ignition is in the off position, turning the steering wheel will cause a spring loaded lever to engage and lock everything in place. This will prevent anyone from moving your car unless they get hold of the actual keys.
You do not need to activate the steering wheel lock each time you leave your car as it will activate automatically if anyone tries to move the steering wheel. Some vehicles will have an indicator light on the dash to let you know if the steering lock is active.
What the steering lock warning light means
The steering lock indicator light is different from the power steering warning light, which is an indication of an actual steering problem so don't get them mixed up.
To turn off the steering lock, insert the key into the ignition and turn it to at least the first position while turning the steering wheel in either direction. It shouldn't take too much force to get the key to turn and unlock the steering wheel. The steering lock indicator light should only come on when the ignition is in the off position and the lock is engaged. If you see it come on at any other time, you should have the car checked out by a qualified technician.
Is it safe to drive with the steering lock warning light on?
Usually, you will never see this indicator while on the road. Even if it were to come on while driving, it is very unlikely that the steering will actually get locked. Should it turn on while you are on the road, try restarting the engine once you have parked safely. As long as the light goes out, you can continue using the car, but keep an eye out for it over the next few weeks.
If this warning light doesn't go out or turns on again later, have your car checked out by a qualified technician in order to find out more information about the problem. Our certified technicians are always available should you encounter any issues with your steering lock or steering system in general.
---
The statements expressed above are only for informational purposes and should be independently verified. Please see our
terms of service
for more details