Dashboard lights are very important indicators on your vehicle's instrument panel that are connected to certain monitors and gauges throughout various parts of the vehicle, such as the engine and the exhaust/emissions system. A dashboard light is triggered when one or more parts of the vehicle require maintenance. This maintenance can range from simple, quick fixes, like topping off fluids such as oil or windshield wiper fluid, to more difficult fixes that require a mechanic, such as one from YourMechanic.
When the Check Engine Light is on, usually indicated by the picture of an engine or text that reads "Check Engine" on your dashboard, there are a number of simple issues and serious issues that could be the source of the problem, but there's no way of immediately knowing whether the problem(s) is (are) serious or not. Because of this, it is imperative to have the computer code read by a mechanic as soon as possible so you don't risk causing damages to the engine, which could render the problem(s) irreparable, thus totaling the vehicle.
In any situation, if you notice that the dashboard lights are not working on the instrument panel, you must take action to have them fixed as soon as possible, or you could be missing the very important messages the vehicle is sending for maintenance. Read the information below to help determine whether or not your dashboard lights are working, and take action to determine whether you can fix the problem yourself or a mechanic needs to be called.
Part 1 of 1: Familiarizing yourself with the dashboard lights and running basic tests to see if they're working
Materials Needed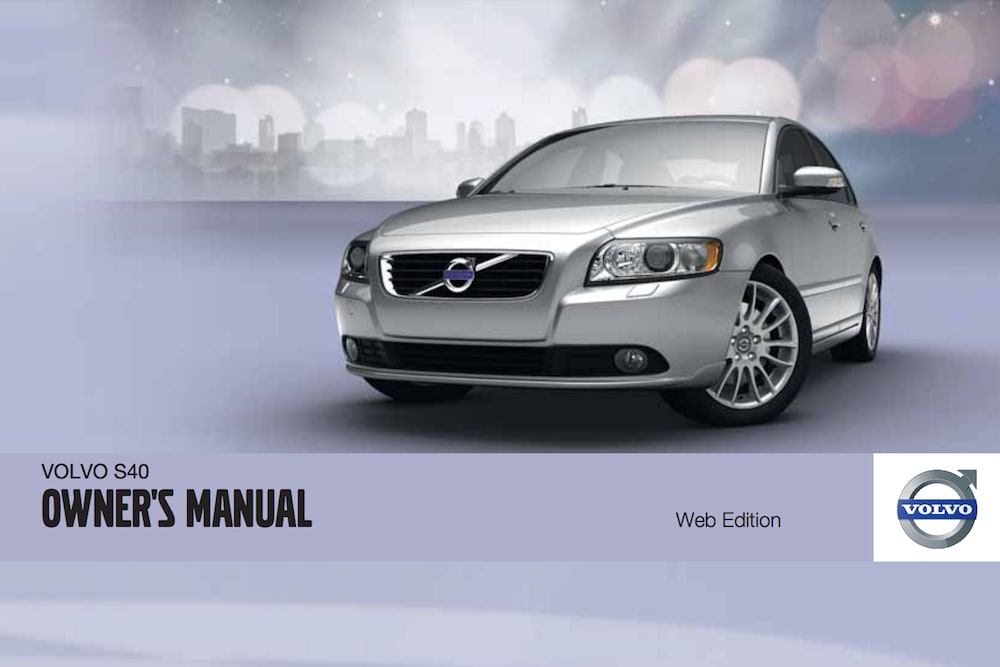 Step 1: Consult your vehicle's owner's manual. Your vehicle manual should have all the information you need to know about your dashboard lights, including what each symbol means and possibly certain information and recommendations about what steps to take to solve certain dashboard light issues.
It is important to read this information not only to understand each indicator, but to know what to do if or when certain lights are triggered.
Tip: If you have misplaced the vehicle manual, or you do not have one, look it up online. Most vehicle manuals should be available to download and/or print, if necessary.
Step 2: Turn your vehicle on. Take your car key and insert it into the ignition, and switch the car to the "on" position, but not to the "start" position in which the engine is running.
When you do this, as you may have noticed before, some or all of your dashboard indicator lights will illuminate. With some car models, the lights will stay on until you start the engine, but with other models the dashboard lights will turn off after a few seconds.
This is why it's important to read the section in the vehicle manual about the dashboard lights and how they operate. If only a few of your dashboard lights are on, while others are not, you will need to perform other checks or have a professional mechanic do it for you.
Tip: It's much easier to see these lights in a darker atmosphere. Perform this check in your garage with the garage door closed or in the shade. If these are not options, wait until dusk or nighttime to perform the check.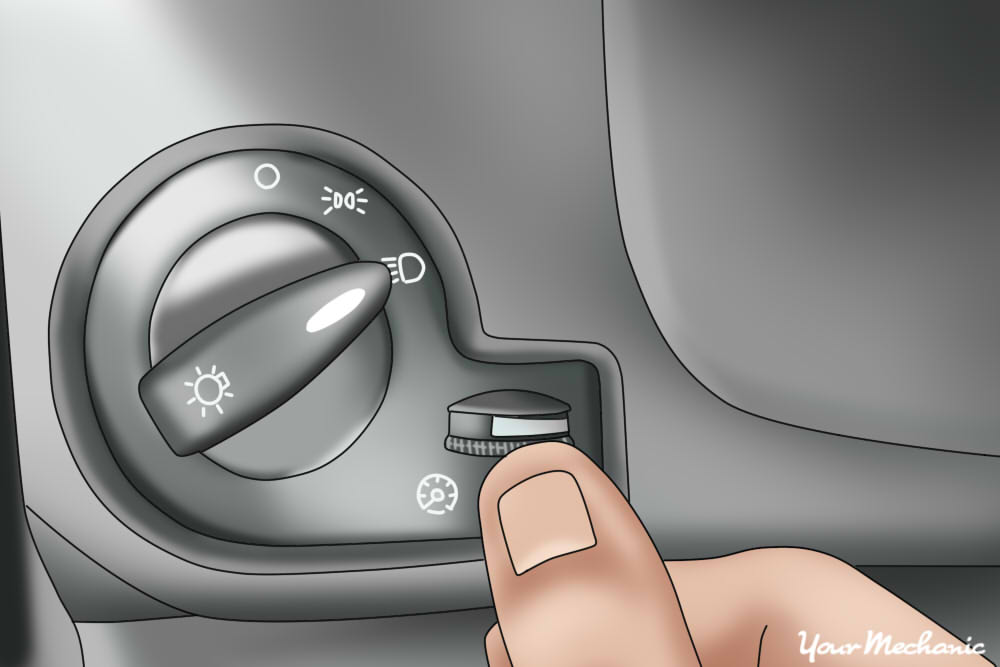 Step 3: Turn up the brightness. Sometimes the control or knob that regulates the brightness of the instrument panel lights is turned all the way down making it difficult to see whether or not the lights are on. Find this control and turn it all the way up for better visibility.
If you do not know where this knob is and you cannot locate it yourself, consult the vehicle manual. If some dashboard lights are still not registering after you've turned the control up for maximum brightness, you will need to proceed with other checks.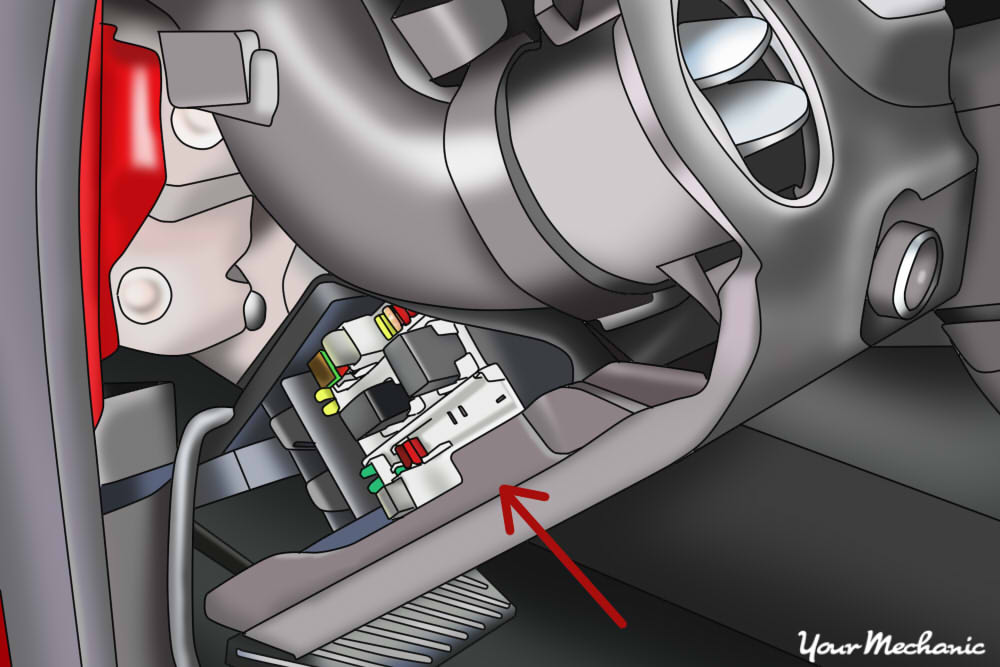 Step 4: Locate the fuse box and the respective fuses for the instrument panel. Depending on your vehicle's make and model, this fuse box will be located either to the left of the steering wheel at about knee level, or it will be under the hood of the car.
Use your vehicle manual for assistance if you cannot find the fuse box.
Step 5: Open the fuse box cover and check to see if any of the fuses are blown. Always perform these checks when the car is off and the keys are removed from the ignition.
Some fuses are cylindrical and are encased in glass with metal ends that are numbered for part type and amperage. Others are a narrow rectangular shape with two prongs made of different colored plastic that is semitransparent and has a number printed on top for amperage.
If a fuse is blown, it is usually quite obvious. The cylindrical fuses will have a broken connector within the glass tube, and there will usually be black soot collected on the glass, making it more difficult to see inside. Be very careful you do not break glass fuses.
Within the plastic encasement of the other type of fuse, you will see that the connector is broken. There might also be black soot collected inside.
Plastic colored fuses are usually very close together in the fuse box and can be difficult to grasp with your fingers. Use a pair of needle nose pliers for extra gripping power and leverage. Be sure not to squeeze too hard so you don't crack the plastic casing.
Tip: If you are unsure whether or not a fuse is blown, try to clean off the outside as much as possible if they are dirty, or compare each fuse from the fuse box with a fresh fuse straight out of the packaging.
Step 6: Replace any blown fuses as needed. If you notice that a fuse is blown, replace it with a new one that is exactly the same type, and make sure it fits into place tightly and firmly like the others around it.
Tip: While you're in the fuse box, you might as well check all the fuses to make sure they're in good working order.
Step 7: Get professional assistance as needed. If you've made all the above checks and some or all of your dashboard lights are still not working, you should call a mechanic immediately.
Following the above step-by-step guide will enable you to not only check the functionality of your dashboard lights, but also to try a few ways — turning up the panel brightness, replacing any blown fuses — of fixing the issue of missing dashboard lights.
If you're in doubt about how frequently to check some of the maintenance issues that can be brought up by your dashboard lights, or just have questions about the current health of your car, you can look up your car to find out more about when it needs to be serviced.
Or, if you just have a question about a particular problem your car is having, you can Ask a Mechanic to get quick, detailed advice from one of our certified technicians.
But in the end, if you've decided you need or would like the help of a professional mechanic to inspect or service your vehicle, you can call YourMechanic today or visit us online to book an appointment. One of our top rated mechanics can come to your home or office to service your car.
---
Next Step
Schedule Check Engine Light is on Inspection
The most popular service booked by readers of this article is Check Engine Light is on Inspection. Once the problem has been diagnosed, you will be provided with an upfront quote for the recommended fix and receive $20.00 off as a credit towards the repair. YourMechanic's technicians bring the dealership to you by performing this job at your home or office 7-days a week between 7AM-9PM. We currently cover over 2,000 cities and have 100k+ 5-star reviews... LEARN MORE
SEE PRICING & SCHEDULING
---
The statements expressed above are only for informational purposes and should be independently verified. Please see our
terms of service
for more details